SINGER CHICKS: Denyce Lawton, Cymphonique Miller & Teairra Mari In "The Dempsey Sisters" + Beyonce's SKYJUMP Video In Auckland
Oct 26 | by Natasha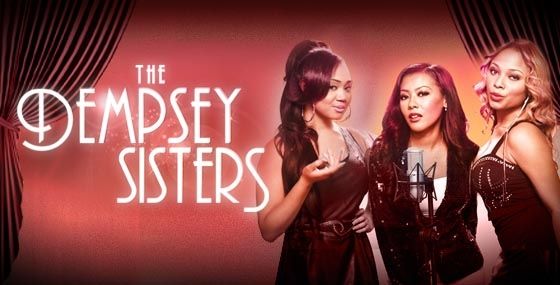 So...apparently there's a new TV movie coming out starring Teairra Mari, Denyce Lawton and Master P's daughter Cymphonique Miller called The Dempsey Sisters. The three ladies are all singing sisters trying to recapture their magic, and we've got the trailer and BTS footage inside.
Plus, cute video footage from Beyonce's big Skyjump off Auckland's Sky Tower...
UP Tv (originally called The Gospel Network), is showing their original TV movie called The Dempsey Sisters on Nov. 2nd. And apparently this wasn't on our radar because it's the first we've heard of it.
Denyce Lawton, T.Mari & Cymphonique have all copped new jobs as sisters who sing.And it gives us a bit of a Sparkle vibe. Peep the trailer below:
Also starring in the TV movie--Lynn Whitfield (as their mom), MC Lyte, and more. Check out some BTS footage below:
Will you be watching?
And speaking of singing gals:
You've seen the pics from her scary freefall jump in Auckland, New Zealand....and now there's video. When most people would probably be crapping their pants during something this adventurous, Beyonce laughed it up the whole time screaming about how awesome it was.
The folks who run the Skyjump also said she did it a second time.
Peep the cute video footage above. The Mrs. Carter Show World Tour is currently on its Australian leg featuring Iggy Azalea as the opening act.
The Randomness:
1. Former music exec Jimmy Henchmen, who has been widely accusing of ordering a hit on Tupac in '94, was just sentenced to life on cocaine charges. STORY