Eminem's "The Monster" Track Drops Ft. Rihanna + Kelly Rowland Hits "Jimmy Kimmel LIVE"
Oct 29 | by Natasha
Rihanna is reunited with her "Love The Way You Lie" collabo partner Eminem for Em's newest track "The Monster". Check it inside, plus Kelly Rowland keeping it fab on "Jimmy Kimmel"....
As the "The Monster" track takes over airwaves today, we had to post the above Rihanna for British GQ's 25th Anniversary issue outtake since it's hot as hell.
And the Barbadian beauty has teamed up once again to bring Eminem a pop track. On "The Monster", she opens up the track belting out the hook--just like on "Love The Way You Lie".
Peep the song below:
Marshall Mathers LP 2 drops November 5th.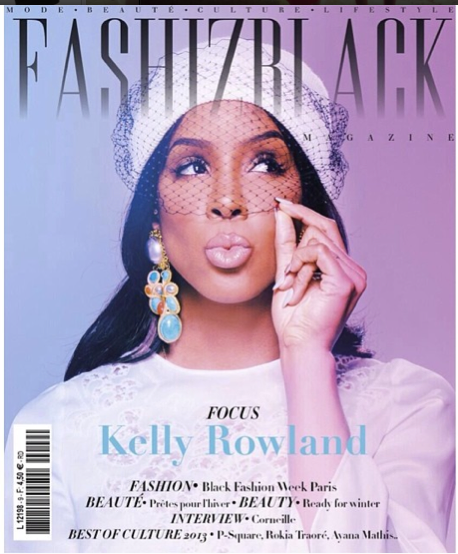 Kelly Rowland, who's looking fabulous on the new cover of FashIzBlack magazine, stopped by "Jimmy Kimmel" last night. The two chatted about Ryan Seacrest's diva-ness on "X Factor", not undertsanding Paulina Rubio and more.
Check it below:
Photos: Rih's IG, Kelly's IG