WHEN CELEBS GET PERSONAL: Future Spotted Ordering Ciara's Engagement Ring In August + Beyonce's Mid-Concert PhotoBomb
Oct 29 | by Natasha
We've got a pic of Future making a trip to the jeweler to design his new fiancee Ciara's engagement ring. Check it inside, plus Beyonce doing a mid-concert photobomb on a fan...
Future took some time away from his big Would You Like A Tour? shows with Drake to do something personal to him: Design the engagement ring for the love of his life. And he's ordered it back in August.
We've got a pic of the "I Wanna Be With You" rapper inside Avianne & Co. jewelers where he designed the 15 carat emerald cut diamond "Past Present & Future) ring.
We're told Future wanted to make sure his personal touch was prevalent, so he worked closely with the jewelers to design this $500,000 FAT ring.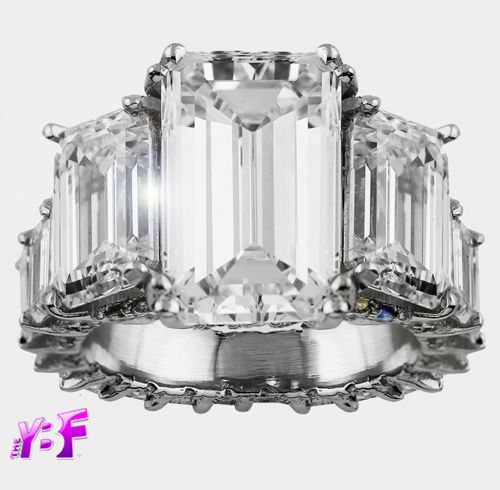 And he clearly did a great job. Ciara said YES, and has been twirling this sucker around NYC, Houston and beyond all week. Nice!
Future also spoke about the engagement today to MTV News saying he took a lot of time to think it through and Cara is "super happy":
And speaking of celebs getting personal, Beyonce flossed her multi-tasking skills in concert the other night in Brisbane. A lucky fan was busy snapping her own selfie while Beyonce danced & sang on the second stage in the background. So the Queen Bey sashayed effortlessly in front of chick's camera, without her knowing, and photobombed her pic!
And then she posted it on her own Facebook page saying, "Photobomb!". Sweet!
The whole thing was hilariously captured by another fan. New York Magazine posted the vid, which is now circulating as the below GIF: