Steve Stoute's "THE TANNING OF AMERICA" Heads To VH1 + Phaedra Parks' "Secrets Of The Southern Belle" Advice Book
Oct 30 | by _YBF
VH1 is producing a 4-part 4-hour series based on Steve Stoute's best-selling book The Tanning of America. Get the deets inside and find out about Phaedra Parks' new book Secrets of the Southern Belle.
Big move for the COmmissioner Steve Stoute.
VH1 has announced plans to air the 4-part 4-hour series VH1's "The Tanning of America: One Nation Under Hip Hop" based on Steve's best-selling book, "The Tanning of America: How Hip-Hop Created a Culture That Rewrote the Rules of the New Economy."
Premiering in February 2014, filmmakers Billy Corben and Alfred Spellman ("Cocaine Cowboys," "Broke," "The U") have teamed with Steve to provides a visual history of the hip-hopification of America, which Steve famously termed "tanning".
A press release from the network said, "The series unfolds in 4 one-hour episodes that together explore history's pivotal tanning moments from the 1970's to present day, and show how hip-hop is deeply woven into the American cultural fabric. It's the history of hip-hop remixed: an epic journey that begins in the Bronx and travels all the way to 1600 Pennsylvania Avenue."
The docu-series will feature appearances and commentaries from Diddy, Dr Dre, Mariah Carey, Will.i.am, Russell Simmons, Pharrell, Nas, Reverend Run, Rick Rubin, Fab 5 Freddy, Jimmy Iovine, Al Sharpton, Cory Booker, Brett Ratner, Brian Grazer, Tommy Hilfiger, Ron Howard, Steve Stoute and many more.
And one of the "RHOA" stars is also attempting to make a big move of her own:
"RHOA" starlet Phaedra Parks can now add "author" to her resume. The celebrity attorney turned reality star has penned a new book called "Secrets of the Southern Belle: How to Be Nice, Work Hard, Look Pretty, Have Fun, and Never Have an Off Moment".
Set to hit bookshelves on November 12, the synopsis reads,
"A Southern Belle takes care of herself and makes sure people treat her right. She always gets her way, even if her man thinks it was his idea. (That's a win for you both.) But, darling, you don't have to be raised in the South to be the same fun-loving package of looks, charm, and determination that makes a Belle a Belle. That's what this delightful little book is for!"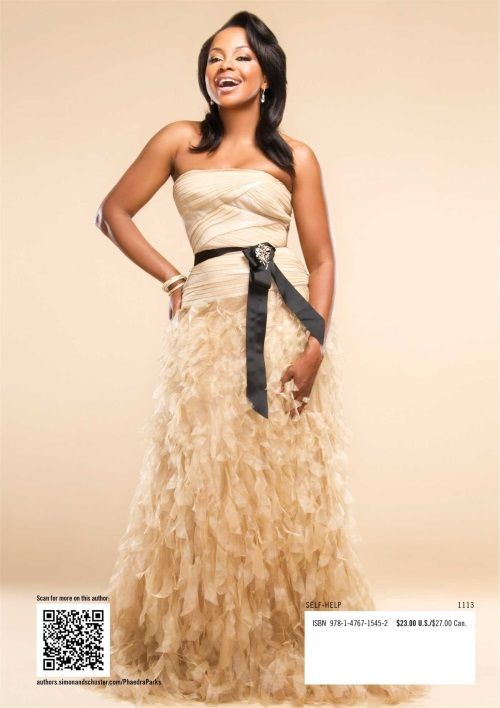 Fans of Phaedra can watch the Southern Belle in action on season 6 of "RHOA" when it returns to BRAVO on November 3rd 8/7c. Everybody nows...
Photos via Getty/Amazon.com