SPOTTED: Kanye West At Barneys In His Confederate Flag Jacket
Nov 04 | by Natasha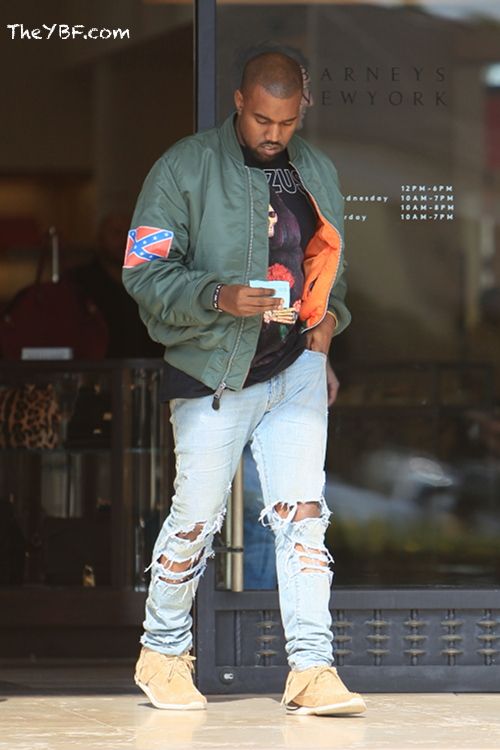 Kanye West was out and about today in L.A. And we're pretty sure what he's wearing and where he wore it to isn't all happenstance. If interested, check the pics inside....
Kanye West, whose recent hobby is doing things he knows will get attention while saying he has no idea why people are paying him so much attention, was spotted by the paparazzi today.
He was seen rocking his Yeezus Confederate Flag bomber jacket...while grabbing lunch by himself at Barneys. Clearly he's yanking the wigs of racists and attempting to "take back the meaning" of that flag....all while throwing it in their faces at Barneys to show they have no real power. But, did it work?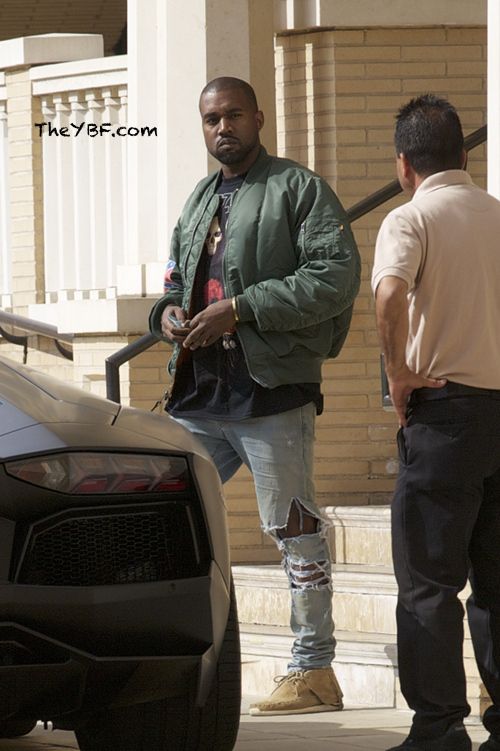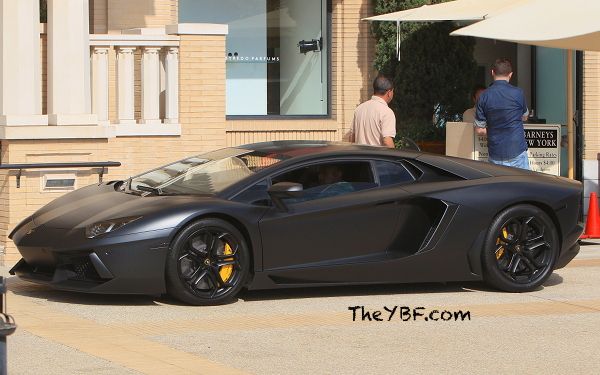 The rapper hopped in his matte black Lambo after leaving the luxe department store, which has been embroiled in controversial shop and frisk racial profiling drama.
As for his jacket, he previously attempted to explain his new confederate flag merch.
'Ye's Yeezus tour is currently on hiatus after the big screen used as part of his stage was damaged in an accident.
Photos: WENN