"BEST" WOMEN: Nia Long COVERS "Viva"" Magazine, TALKS Kissing A White Man On "Tavis Smiley" + Regina Hall DISHES About Singing To Prince On "WENDY"
Nov 09 | by _YBF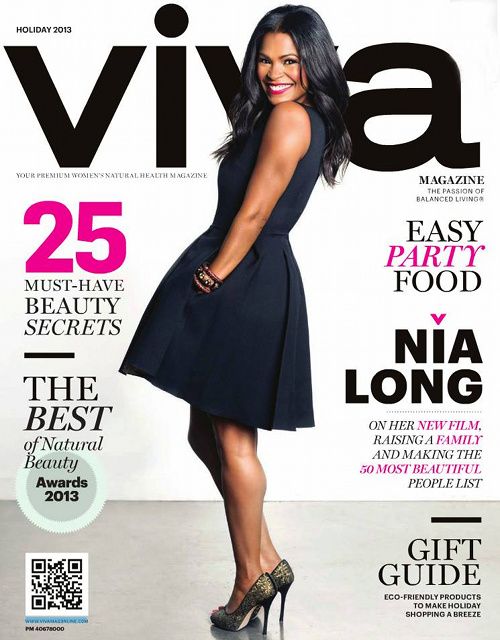 The stars of "The Best Man Holiday" have been on the promo trail with Nia Long on "VIVA" and "Tavis Smiley" and Regina Hall on "WENDY". See the interviews inside....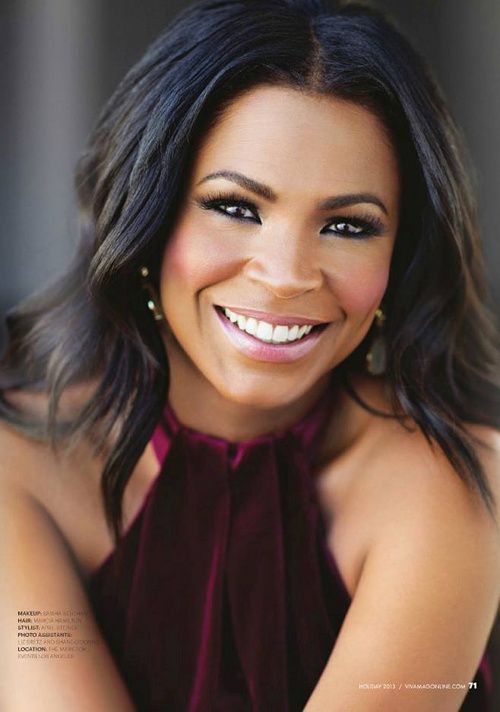 The Best Man Holiday, the highly-anticipated sequel to The Best Man, will hit movie theaters on November 15th. Before the big day arrives, the film's stars have been doing heavy promo.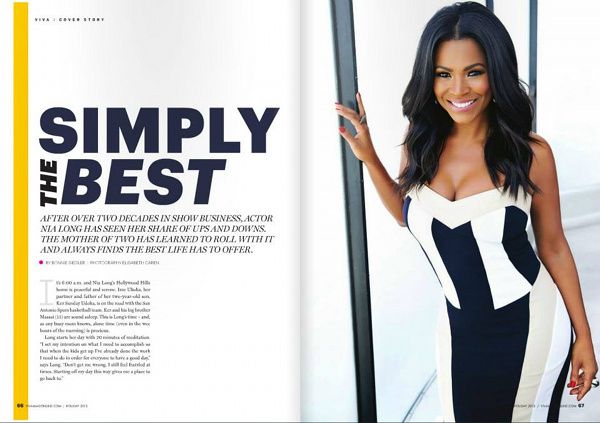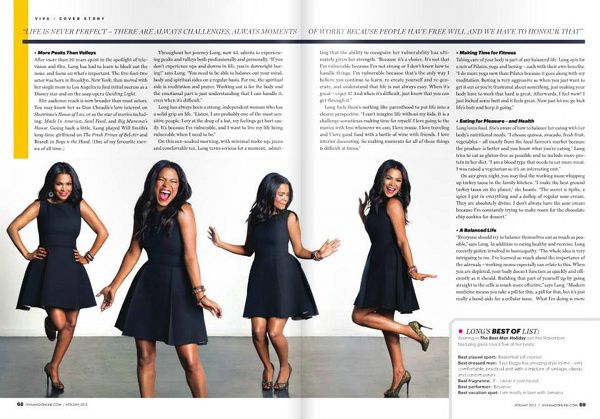 In our latest roundup, we spied Nia Long on the cover of VIVA, a natural health magazine for women. Nia also stopped by the Tavis Smiley show on PBS. While chatting with Tavis, she joked about her character dating a white man and explained why she came back for the sequel.
"I think the main thing was that the entire cast supported the idea of doing a sequel. That was it for me. If we – it was like I don't think any of us would have really done it had we not all been a part of it.

We're all friends. We've all grown, our careers have grown, we've become parents, we've become – Terrence Howard is a grandfather, you know what I mean? So life has changed, and it was just an interesting notion to see what would happen if you put these group of friends together 17, 18 year later, and whoa, where is their life now?"

When Tavis laughed about her character dating a white man, Nia said, "Oh, gosh. That's not my first white man. I like all flavors, Tavis. Come on, now."
Watch their interview here:
SIDEBAR: Nia also revealed that she won't be on the next season of Don Cheadle's "House Of Lies".
And on television.....
Regina Hall chatted it up with Wendy Williams and talked about her favorite male body parts and her favorite celebrity encounter: Prince. Regina joked that she went to a dinner party with Prince and ran him away from the table when she sang her own version of "Anna Stesia"! Watch the clip above.
Don't forget to enter our Best Man Holiday contest here.
Photo via VIVA/Elisabeth Caren (photographer) Facebook