AWARD SHOWS: Idris Elba, Kelly Rowland, Lupita Nyong'o & More At The BAFTA Awards
Nov 10 | by _YBF
Last night's BAFTA celebration brought out Idris Elba, Kelly Rowland, Lupita Nyong'o and a host of other celebs. See red carpet pics inside....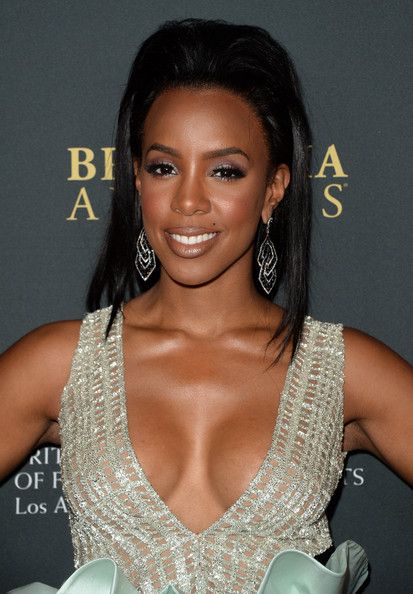 Last night, the BAFTA (The British Academy of Film And Television Arts) Awards were held at The Beverly Hilton in Beverly Hill, CA.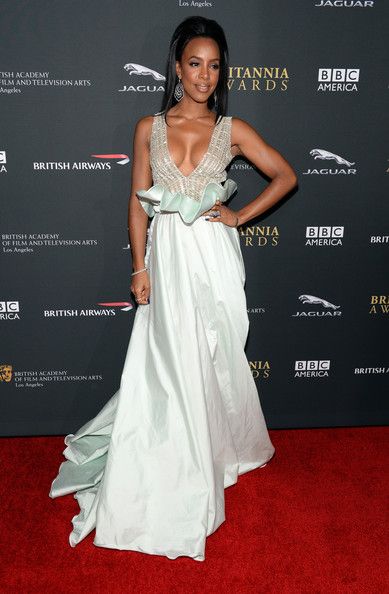 "Kisses Down Low" singer Kelly Rowland's bosom made a triumphant stroll down the red carpet.
Outside the ceremony, Kelly, who's also the brand ambassador for Jaguar, posed alongside one of the company's latest models. Jaguar was one of BAFTA's sponsors for the evening.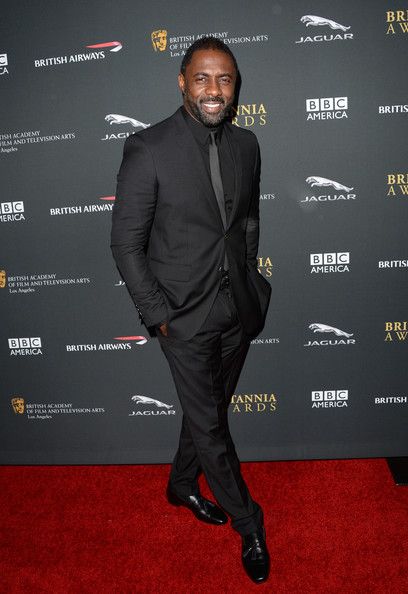 Idris Elba, who's starring in "Mandela: Long Walk to Freedom" (in theaters November 29th) walked the red carpet and received the Britannia Humanitarian Award at the ceremony. He recently spoke to the HuffPost about screening the film for President Obama.
"...I felt very proud to play the character and be able to present it to Barack, who loves to watch films. And he has said to me in the past, "You're one of my favorite actors." Which is a great, great compliment.

Also, the fact that both of these men are so unique. Mr. Mandela was the first black president in South Africa and Obama being the first black president here, and somehow Idris Elba is connected between these two men. And that really does fill me with a lot of pride."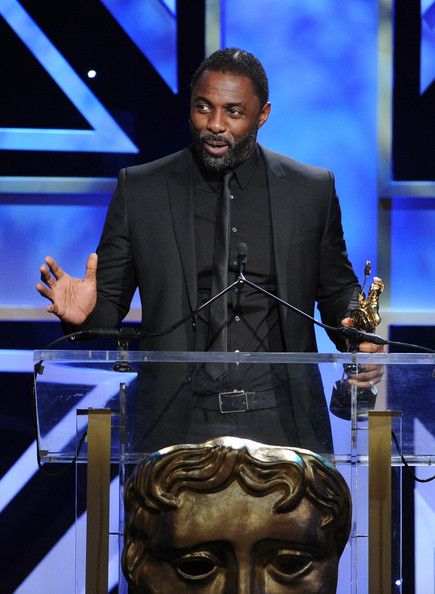 The actor, who recently revealed that he's suffers from asthma and experienced a recent attack during the film's premiere in South Africa, lists Ruth Wilson and fellow BAFTA attendee Naomie Harris as his favorite female co-stars. "In terms of talent I've worked with very great actors. Ruth Wilson, who plays with me in "Luther" is amazing. Naomie Harris just completely blew my socks off. I'm very blessed in terms of working with great actors...."
Idris is also expecting his first child with girlfriend Naiyana Garth.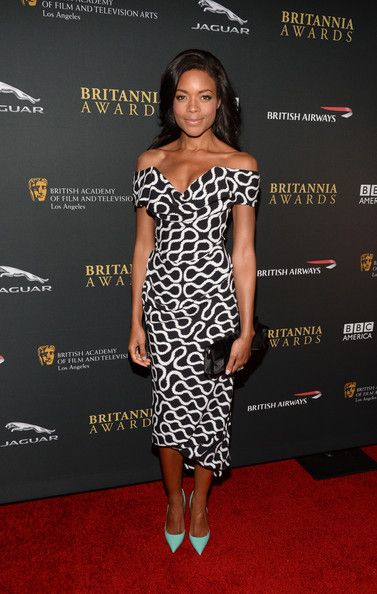 Idris' Mandela: Long Walk to Freedom co-star Naomie Harris was also spotted on the red carpet.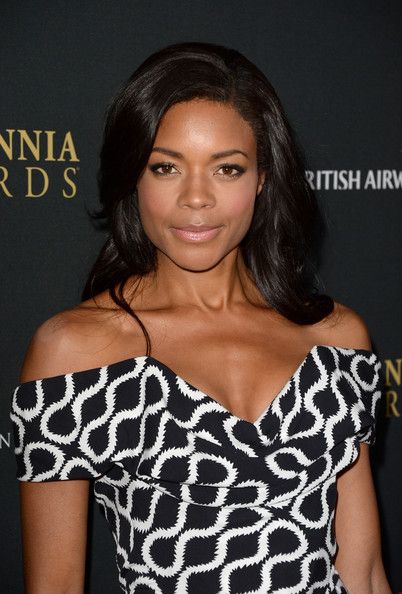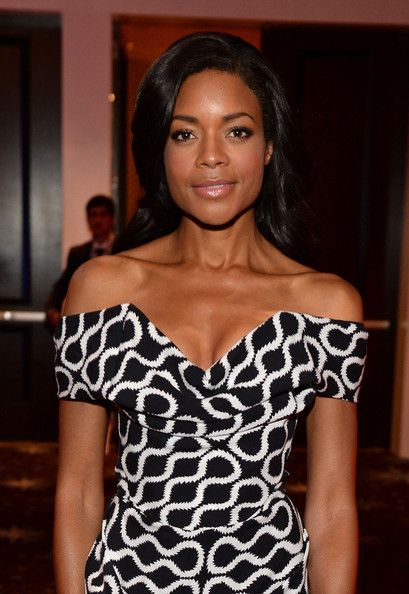 Naomie wore Vivienne Westwood's Gold Label Strapless Dress, Christian Louboutin's 'So Kate' pumps and carried a black satin clutch.
In addition to her busy work schedule, Naomie finds time to do community service. Last week, she was spotted at a White House workshop for high school students about careers in film production.
Famed director Lee Daniels, who was recently honored at The Hollywood Film Awards, was on hand to pay tribute to Idris.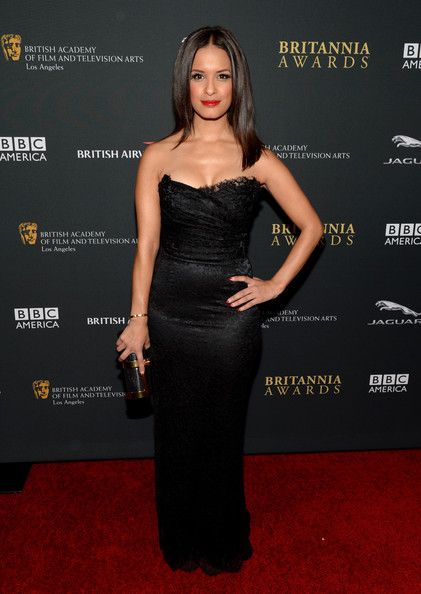 "ET correspondent Rocsi Diaz wore a sexy floor length black dress. She tweeted "Epic night #bafta".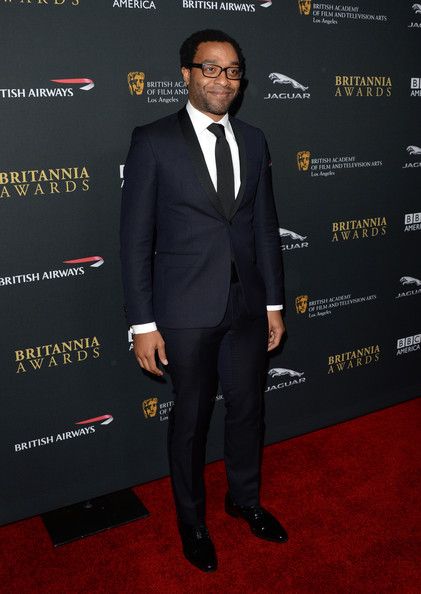 12 Years A Slave actor Chiwetel Ejiofor wore a slim-fitted suit.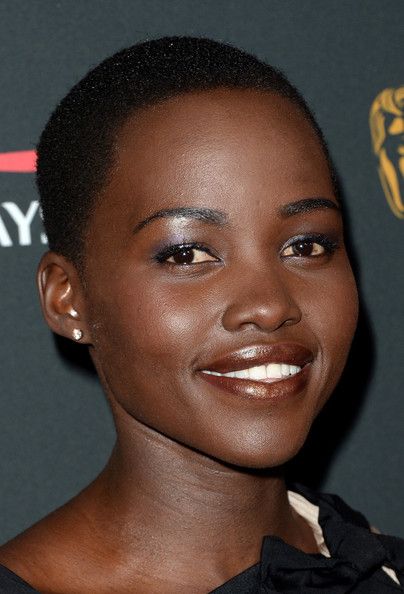 Chiwetel's co-star Lupita Nyong'o, in a Lanvin 2014 resort dress, also attended the awards.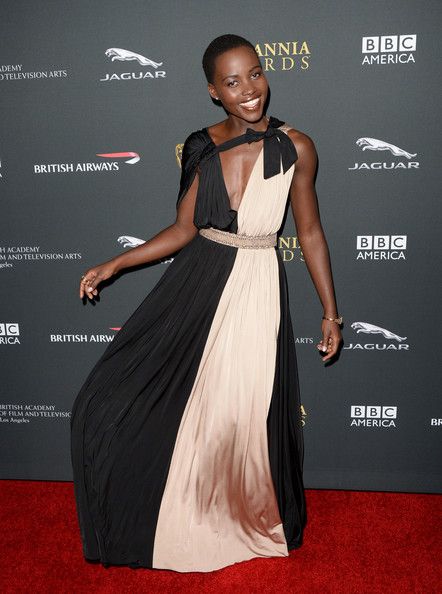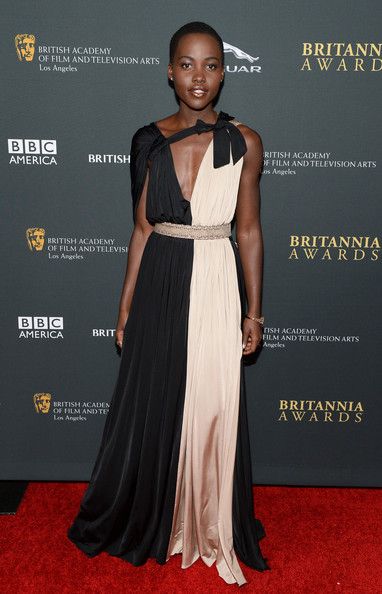 Lupita, who recently accepted the "New Hollywood Award" at The Hollywood Awards, is getting a lot of Oscar-buzz.
Actor David Oyelowo, who also appeared in Lee Daniel's The Butler, was also among the attendees.
Photos via Michael Kovac/Getty Images North America