BACK TO BLACK: K. Michelle Ditches Her Red Hair For A Long Dark Look + Mariah Carey Surprises Fan With "The Art Of Letting Go" Live Performance
Nov 13 | by _YBF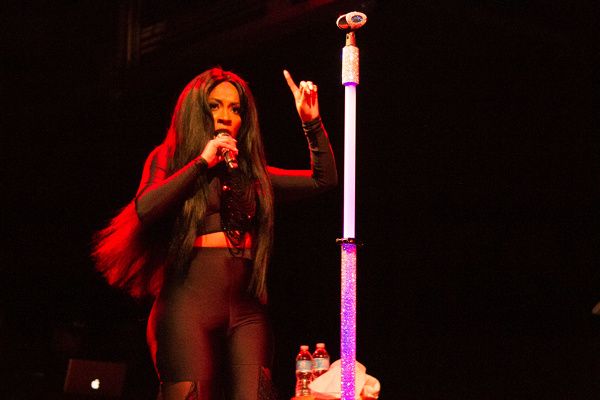 K. Michelle has traded her red hair for a long dark look which she debuted in Houston. See her new hair inside and watch Mariah Carey bring fans to tears with a surprise performance of "The Art Of Letting Go".
Last night in Houston, hair care line Beautiful Textures kicked off their 7-city sponsorship of BET Music Matters' Rebellious Soul Tour with K. Michelle.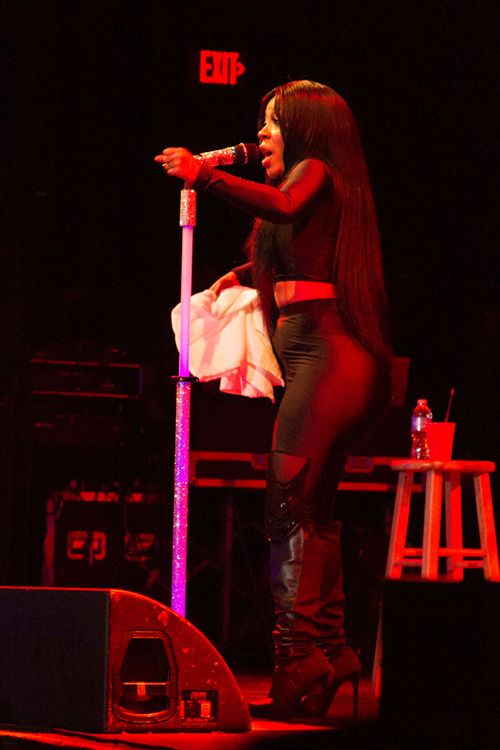 In honor of the tour kickoff, K. Michelle ditched her red highlights and debuted long dark weavery...and we're sure she used her sponsors to touch that up.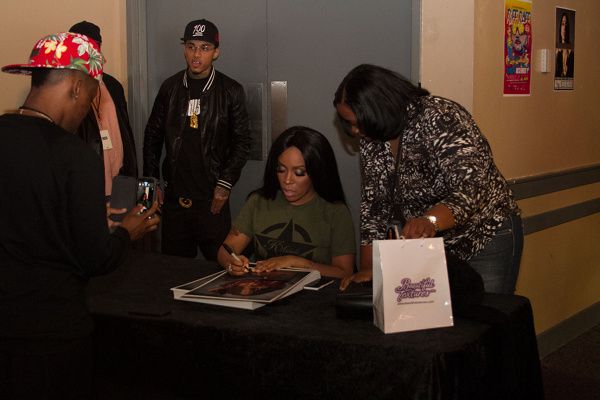 K tweeted, "Houston you ROCK. Thanks @daryonhaylock for getting me together"
Cute.
BONUS:
K. Michelle logged in some studio time with Alicia Keys earlier this week too. She tweeted, "I really enjoyed @aliciakeys today. Very honored she choose me to work with."
This shoukd be interesting...
In other music news....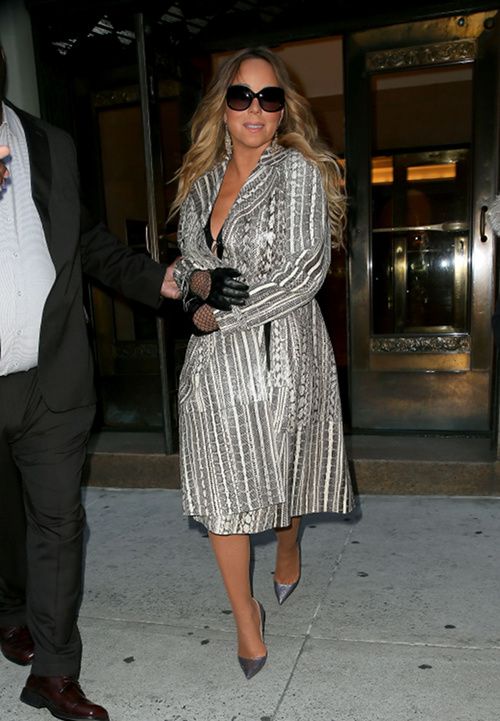 Mariah Carey made a "Triumphant" appearance on Jimmy Fallon last night where she rocked out for her fans and talked about making a comeback from the arm injury she suffered this summer.
Also, she and Jimmy put on an amazing "skit" for her precious Lambs which included a LIVE preview her new single, "The Art Of Letting Go." The fans gagged once they realized that they were actually listening to Mimi sing the song live! Their reactions are priceless.....
Photos via Tiffany Kowalski/Jackson Lee / Splash News