GIRLFIGHT: Draya & Sundy Carter Allegedly SCRAP Over Draya's Baller Boyfriend Orlando Scandrick
Nov 13 | by Natasha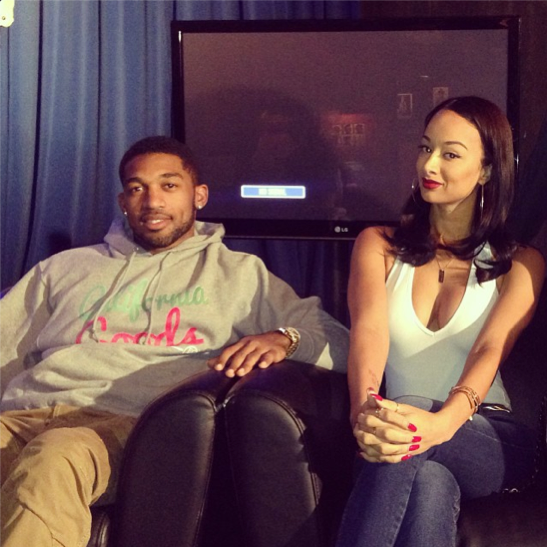 So...the fights have definitely started on "Basketball Wives: L.A.". The two chicks who are not and never have been "Basketball Wives" are fighting--reportedly--and it's all over one's FOOTBALL player boyfriend.
Read the foolery inside...
Apparently newbie Sundy Carter & returning cast member Draya Michele are fighting to stay on this damn show. They're both alleged to have engaged in some jump-off behavior activities with NBA ballers....and now they're fighting over whether Draya's man has a jump off of his own.
According to Draya's leaked messages to the media reports, Sundy & Draya came to blows recently while filming the new season of the show after Sundy badmouthed Draya's boyfriend, Dallas Cowboys baller Orlando Scandrick (pictured above).
The girls allegedly had to be pulled apart from each other and Sundy ended up getting jacked up with a black eye. So the reports say....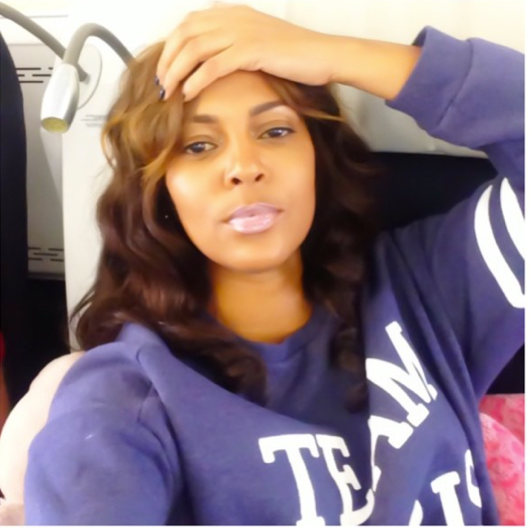 Apparently, Sundy and other cast members have been talking ish about Orlando for weeks, calling him a cheater and accusing him of philandering around with lots of women. So Draya allegedly became fed up...and popped off in defense of her man.
Draya also reportedly skipped out on the cast's Paris trip, which was set to be the setting for their finale taping. And it's likely because of her big knock down drag out fight with Sundy.
Neither have addressed it on their social media pages, and neither has VH1. But Draya and Orlando seem to be just fine as she tweeted about cooking dinner for him and her son last night.
We shall see....

The Randomness:
1. Chris Brown (via his attorney) has filed a countersuit against Deanna Gines, the woman who sued Chris alleging he pushed her to the ground last June outside Heat Ultra Lounge in the O.C. STORY
2. Tina Turner formally 'relinquishes' U.S. citizenship. Story
3. Isaiah Washington will star in Matthew Cherry's upcoming football concussion issue-focused film Game Tme Decision. STORY
4. Tatyana Ali, Jordin Sparks, and Della Reese will star in Lifetime's upcoming Holiday flick Dear Secret Santa. STORY
Photos: Draya's IG, Sundy's IG