NEW PICS: Baby North West Nabs Riccardo Tisci As Her "Stylist"
Nov 13 | by Natasha
Kanye West's fiancee Kim K. decided to show the world a few new pics of their baby girl North West. And the cutie already has her own "stylist". Ha! Check the pics inside before Kanye pops off and snatches 'em down...
Looky Looky...it's Uncle Riccardo Tisci holding lil baby North. Of course, the 5-month-old doesn't REALLY have a stylist yet, but her mom hinted at what could be in her future saying, "New stylist".
Must be nice to have the Creative Director in Givenchy already in your pocket. You better get those Holiday looks prepped & ready North!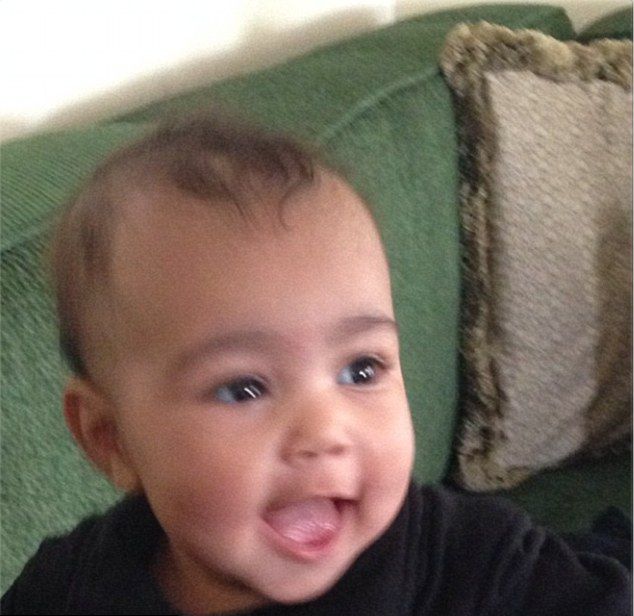 In the second snap, the adorableness takes over in this cute "LOL" tagged pic.
North is still looking like a perfect mix of mama and pops. Sweet!
As for what the baby's parents are up to....they're searching for real estate once again. Since copping that $11 mill Bel Air mansion recently (that they're gutting), they've been "roomies" with Kris Jenner until the renovations are done. But apparently, an $11 mill mansion isn't good enough for them. Because they're reportedly on the hunt for something bigger and better.
According to TMZ:
Kim and Kanye checked out the 10-acre plot of land over the weekend -- way in the back of Bel Air, not far from the $11 million house they bought in January -- and sources tell us, they're interested in purchasing it in order to build a newer, bigger house.

We're told the couple likes the plot of land particularly because it's more sequestered than the other place -- which is still under construction -- and now that they have a baby, privacy is more important than ever.

They're not decided just yet -- but we're told if they choose to purchase the new property, they'll sell the one they just bought.

According to sources, the plot of land alone is going for $10 million -- and building on top of it will cost a fortune more.
Well, when you've got it...spend it...we guess.
Photos: Kim's IG