10 MINUTE SNEAK PEEK: The Braxton Family Values SEASON 3
Nov 14 | by _YBF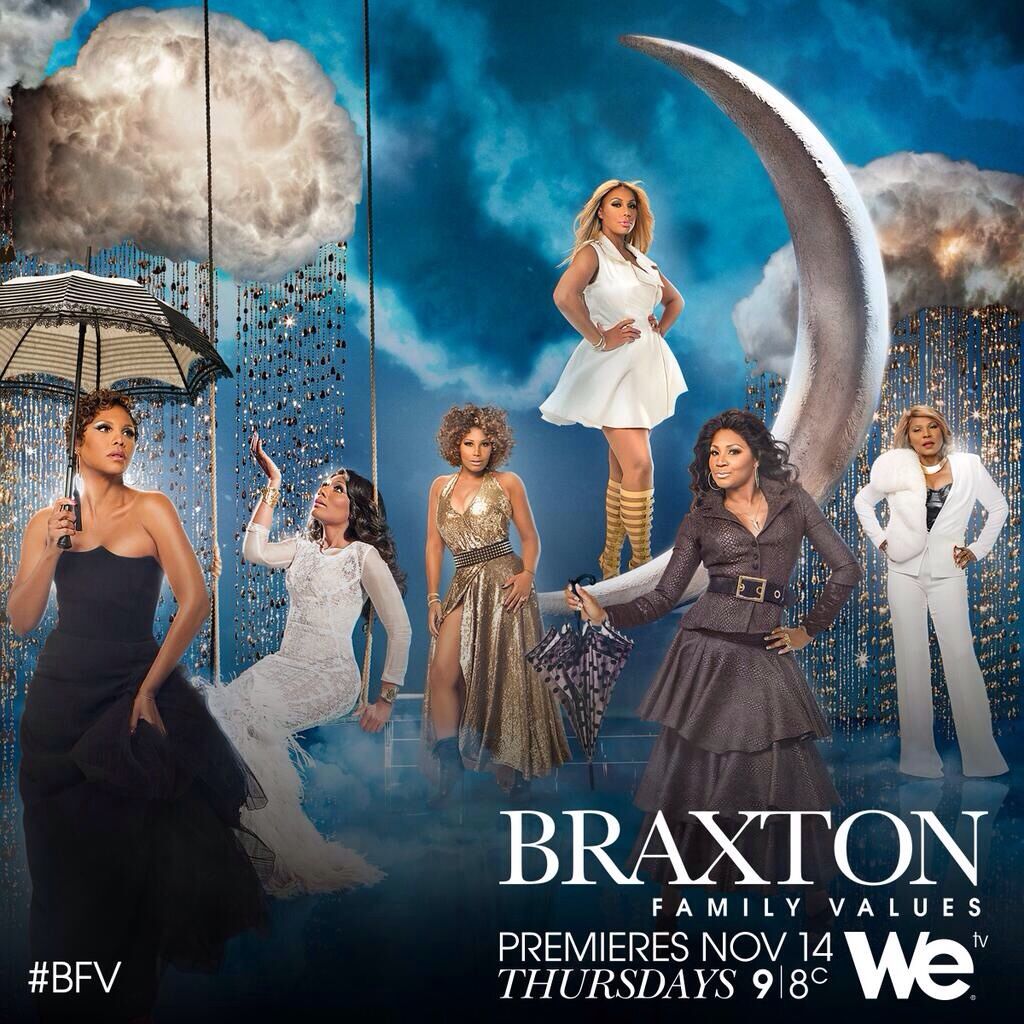 "Braxton Family Values" returns tonight and we have the extended sneak peek trailer where the ladies address new albums, marital woes, and add a new word to the Braxton lexicon...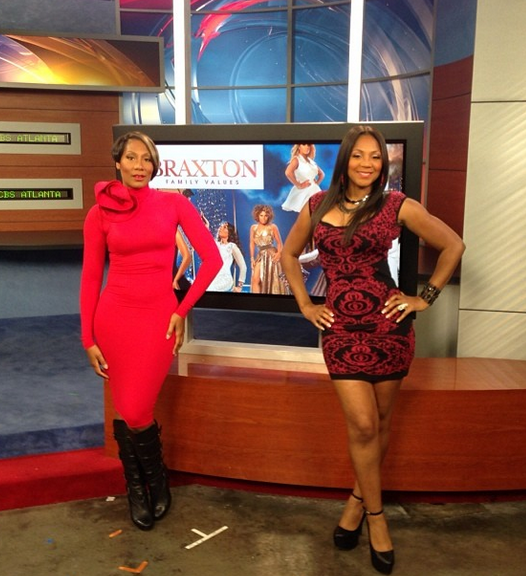 Towanda (wearing Reco Chapple) and Trina Braxton appeared on CBS "Better Mornings Atlanta" earlier today where they promoted tonight's premiere of "Braxton Family Values".
And in the new extended sneak peek, we see Trina and Traci both dealing with marital woes, Tamar celebrating the birth of baby Logan and her hit album, Toni reuniting with Babyface and Towanda being confronted for revealing a big secret.
Also, Trina steps up to the plate and takes on Tamar's role as the Braxton sister with the funniest buzz words and catch phrases. In the clip, she coins a new word for what she calls "the fat above the coochie area". During a hilarious talk with Traci, Trina reveals that she's trying to lose weight in her "FaCo". Goodness.
Watch the first 10 mins here:
"Braxton Family Values" returns tonight at 9/8c on WeTV.
BONUS: Toni and Babyface have just released their Holiday duet, "Have Yourself A Merry Little Christmas". Check it out below:
Their full collabo album, Love, Marriage & Divorce, drops February 4th.
Photos via Towanda's Instagram/WeTV