Mary J. Blige Shows Off Her Killer Abs On SHAPE Mag's December 2013 Issue + LUCKY's Editor Speaks On Kerry Washington Cover Backlash
Nov 15 | by Natasha
She's got abs of steel and works hard for them. Check out Mary J. Blige on the cover of SHAPE magazine's December 2013 issue....
42 and fabulous! MJB, who recently dropped her first Holiday album, A Mary Christmas, is showing off her fit bod for SHAPE.
She often shows off her hardcore workout sessions with trainer Mark Jenkins on her Instagram account. And it's clearly paying off!
The Hip Hop Soul diva has been working non stop on the big and small screens as well. She taped her performance for the CMA Christmas Special this week (airing December 2nd on ABC), she rocked the stage at a concert for HSN in St. Petersburg this week, and she's gearing up for her big movie, Black Nativity.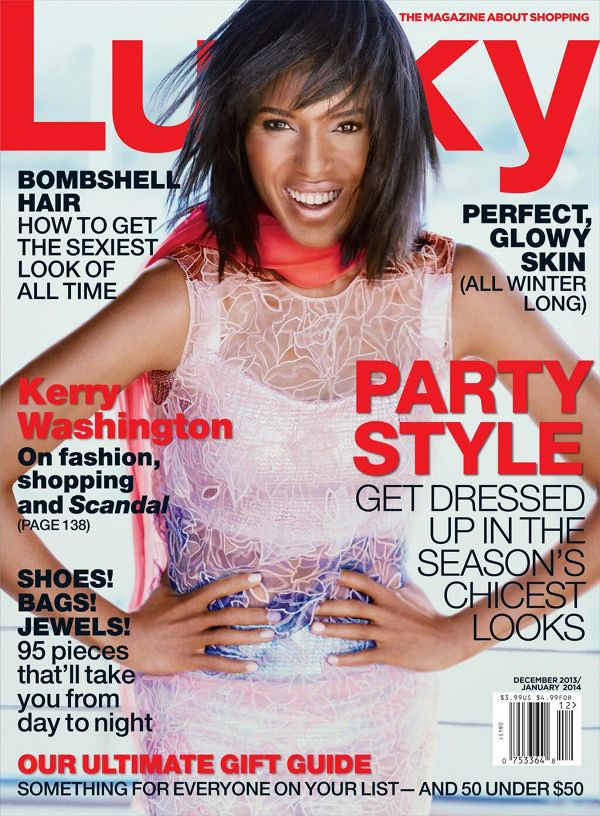 In other magazine news, LUCKY magazine editor Eva Chan spoke to Women's Wear Daily about all the bruhaha surrounding Kerry Washington's not-so-fab December/January cover.
"I realize that when you put something on social media, it's meant to be a conversation," she told WWD. "I'm still pretty new to this [being an editor in chief]. It's only been four months, but I've been active in social media for a while now. Anything on social media is up for debate. Conversation is a good thing."
And yes, Anna Wintour--who overseas LUCKY mag as well, approved the cover art.
"Anna as the artistic director was definitely aware of our cover selection and was very supportive," Chen said, returning to the subject of Washington. "Anna always provides me with guidance. As editor in chief, it comes down to my decision — and Anna agreed."
Well...