COUPLEDOM SHOPPING: Jaden Smith Takes Kylie Jenner Jewelry Shopping + Evan Ross Holiday Shops With Ashlee Simpson
Nov 20 | by Natasha
Well isn't this....sweet. Jaden Smith and Kylie Jenner, who swear up and down they're "just friends", looked closer than that as usual as they shopped for jewelry & crystals yesterday in L.A.
Peep the pics inside, plus Evan Ross Holiday shopping with girlfriend Ashlee Simpson...
Seems like partaking in swirly relations is even more trendy than usual in Hollywood these days.
15-year-old Jaden Smith was spotted in his usual interesting gear chillin' with is boo thang he seems hesitant to admit is his boo, 16-year-old Kylie Jenner. The twsome were shopping for crystals together at Crystalarium in West Hollywood. And it looks like Jaden picked out a little present for her: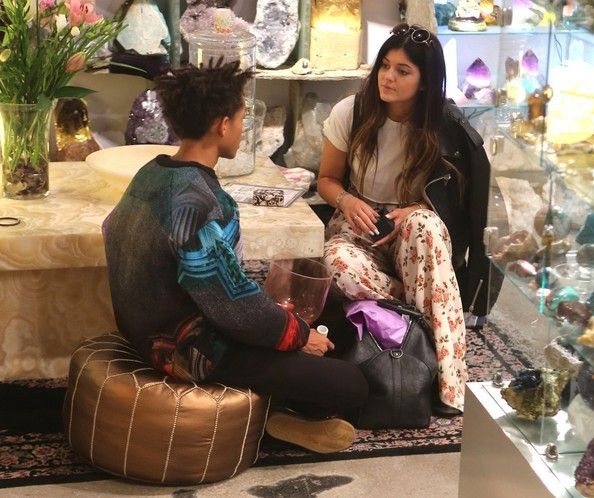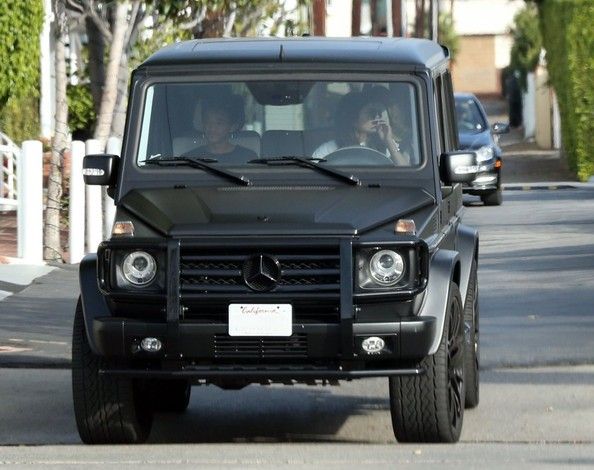 Oh, the lives of super rich teens....
And the super rich lives of others: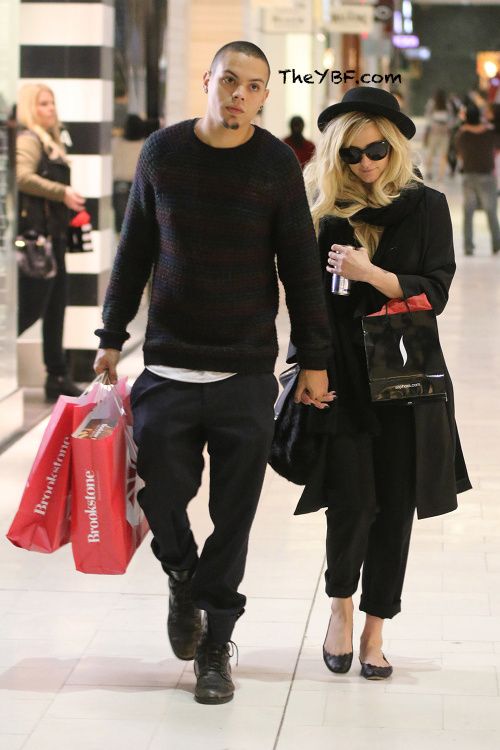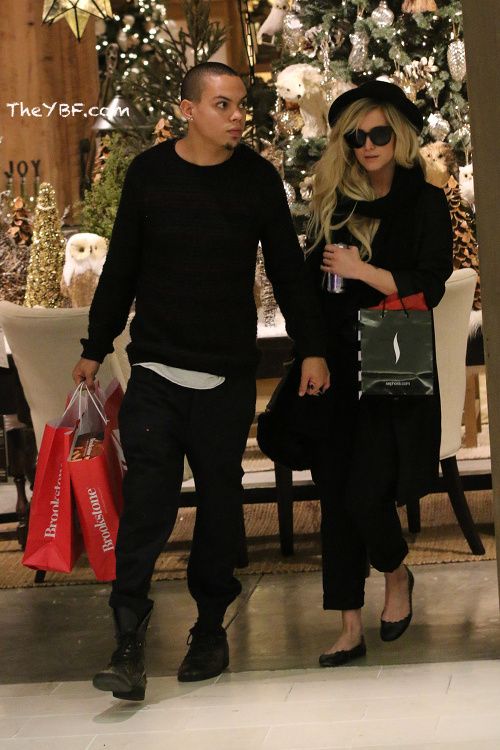 "CrazySexyCool" star Evan Ross took his girlfriend to a few stores in L.A. to get a jump on their Christmas shopping. The twosome seem attached at the hip these days going everywhere together. So we can only wonder if wedding bells will be ringing around the same time as the Christmas silver bells...
Photos: Fame/PCN