Evelyn Lozada Shows Off Her Baby Bump, Says "I've Been Wanting This For Years!"
Nov 29 | by Natasha
Evelyn Lozada is now showing off her new baby bump for her fans. And while she hasn't confirmed who the baby's daddy is, she has spoken out saying this is something she's been wanting for years.
Peep the pics inside....
Former "BBW" star Evelyn is about to be a mom again. After reports surfaced this morning about her alleged pregnancy, she just confirmed her new status with a pic (above) and a statement.
The 6-months-pregnant reality star tells People mag:
"I am so excited to announce a wonderful blessing — I'm pregnant! I'm excited about being a mommy all over again. This is something I've been wanting for years and I can't believe it's finally happening."
Since things didn't quite work out with Chad Johnson, whom she split ways with a little over a year ago (but were somewhat on and off since then), it looks like she's found someone else.
We all know Ev isn't about to let anything stop her from getting money--through her businesses and her men--so we wouldn't be surprised if the baby's father turns out to be another wealthy athlete.
Meanwhile, Ev is currently spending the Thanksgiving Holiday in Maui. She said she was busy drinking "virgin lava flow" drinks: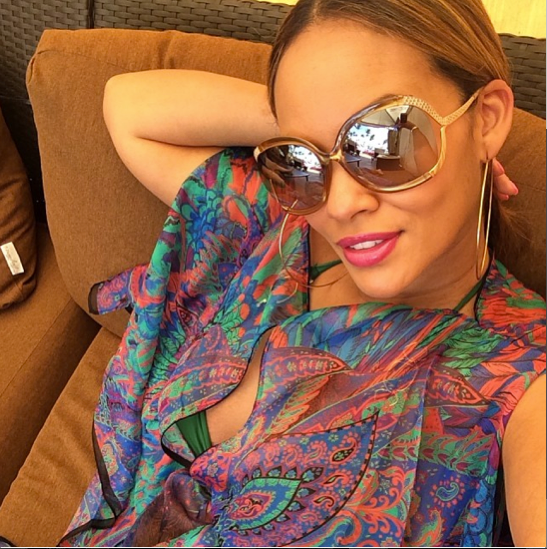 We wouldn't be shocked if she was saving the identity of the baby's father, who she's reportedly been with for about a year, in hopes of getting another reality show.
Congrats again Evelyn!
Photos: Ev's IG