Vin Diesel PAYS RESPECTS To Paul Walker Over Police Loudspeaker, Michelle Rodriguez "Opens Her Heart" In Honor
Dec 03 | by _YBF
Both Vin Diesel and Michelle Rodriguez have used their social media platforms to pay tribute to their deceased co-star Paul Walker. See their remembrances inside.....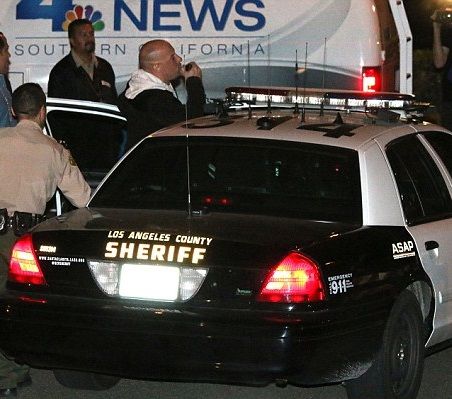 As fans around the world continue to show their love and appreciation for deceased actor Paul Walker, one of his most famous co-stars, Vin Diesel (who starred with Paul in six of the seven Fast & Furious films), visited the crash site where he spoke about his beloved co-star over of police loudspeaker. He told the crowd,
"If my brother were here right now and saw all the love that you're bringing here. 'If he could see for himself that all of you have showed up to show my brother love at this hard time. That his family gets to see all of you show the love that you've shown Paul. It's going to stay with me forever. 'I just wanted to say thank you. Thank you for coming down here and showing that angel up in heaven how much you appreciate him. It's going to stay with me for ever.'
On Facebook, Vin posted this reflection....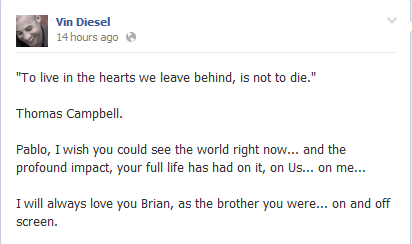 Michelle Rodriguez (also from the F&F) posted this Twitter.....
As the investigation continues....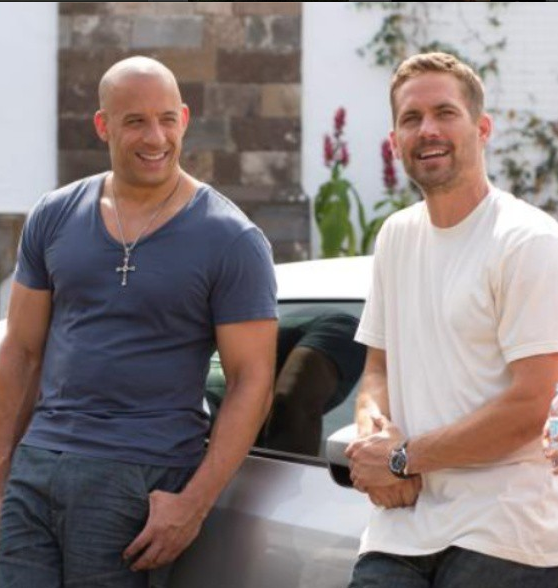 The New York Times and New York Daily News reveal that speed and humor error played a role in the car crash; however, Paul and the driver Roger Rodas were NOT drag racing.
As for the status of the 7th installment of the F&F which is currently in production, producers and the director say everyone needs some time to deal.
R.I.P.
Photos via PCN/Vindieselpage Instagram