VEGAN LUNCH: The Carters Spend Jay's Birthday In Upscale Star-Studded Vegan Restaurant
Dec 05 | by Natasha
Talk about kicking off your 44th birthday with a vegan BANG. The Carters showed they're extra serious about this 22-Day vegan challenge that Jay Z said he and wife Beyonce were embarking on starting December 4th.
Beyonce and her fruity ensemble gorged on nuts, berries and more for her hubby Jay's 44th birthday lunch. The couple was spotted at Gratitude Cafe yesterday in L.A. And apparently it's extremely popular....because actress Anne Hathaway and singer Ariana Grande were spotted eating there at the same time.
The superstar couple ordered a variety of organic vegan menu items, according to TMZ. They ordered drinks made of apples, beets, lemon and ginger. And noshed on entrees including marinated kale salad, Indian curried lentils and corn tacos with chipotle butternut squash. Sounds like chicken & waffles are officially on the backburner for the next few weeks...
More pics of the two kicking off their "plant based spiritual journey" HERE.
Also, for you hip hop heads, to celebrate his b-day Jay ranked all 12 of his studio albums: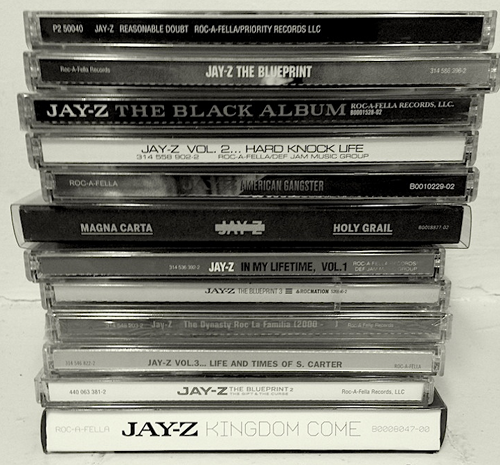 He posted:
1. Reasonable Doubt (Classic)

2. The Blueprint (Classic)

3. The Black Album (Classic)

4. Vol. 2 (Classic)

5. American Gangster (4 1/2, cohesive)

6. Magna Carta (Fuckwit, Tom Ford, Oceans, Beach, On the Run, Grail)

7. Vol. 1 (Sunshine kills this album…fuck… Streets, Where I'm from, You Must Love Me…)

8. BP3 (Sorry critics, it's good. Empire (Gave Frank a run for his money))

9. Dynasty (Intro alone…)

10. Vol. 3 (Pimp C verse alone… oh, So Ghetto)

11. BP2 (Too many songs. Fucking Guru and Hip Hop, ha)

12. Kingdom Come (First game back, don't shoot me)
Do you agree?
Photos: Splash/Life+Times