Tamar Braxton Shows Off Baby Logan, Performs At CityWalk With Sis Trina + R.Kelly & GaGa's "Do What You Want" Video Sneak Peek + Ciara's "Pulp" Magazine Spread
Dec 06 | by Natasha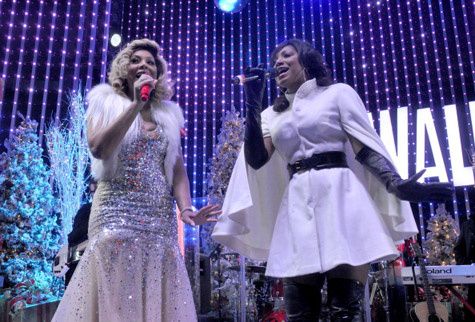 Tamar Braxton made her way to the Universal CityWalk at Universal City last night to rock the stage with her Christmas songs. Check out the Holiday diva and her sister Trina inside, a new pic of baby Logan, and more from R.Kelly & Gaga and Ciara...
Tamar put on her silver bells and whistles to deliver some Holiday cheer to the Universl Studios crowd. She performed tracks off her Winter Loverland album yesterday as part of the holiday concert series.
And she also brought her sister Trina out to perform their duet, "The Chipmunk Song." Check out "Little Drummer Boy" and "Sleigh Ride" below:
Have a feeling Mariah will wear this exact look soon.
The R&B chick also just revealed the new Today's Black Woman magazine cover. And she and her son Logan are the cover stars.
She said about it, "Yasss #wedidthat! Me & Logan are on the cover of the Dec/Jan issue of @tbwstylereport! He's so yummy! ️#wewon"
Cute!
Meanwhile, R.Kelly & Lady Gaga are promoting their single in a very different way:
They were in Terry Richardson's studio doing things like....this. Terry, the provocative photographer and videographer celebs love, is shooting their video for "Do What You Want". Here's the first BTS shot.
And Ciara is looking gorge for her new spread for PULP magazine. Check out the understated but hot photos below: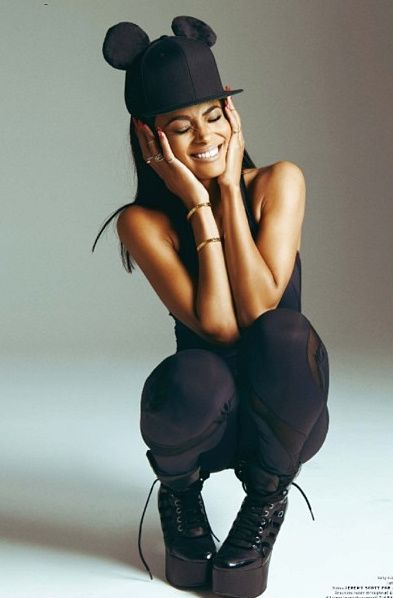 And a few outtakes: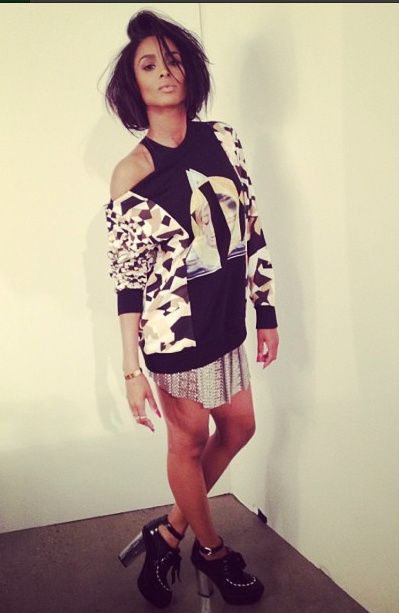 Chick can model...
Photos: Ciara's IG/Wireimage/Terry's Diary