"I'M KANYE MUTHA F'IN WEST!": Kanye Kicks "Heckler" Out Of His San Antonio Concert
Dec 09 | by Natasha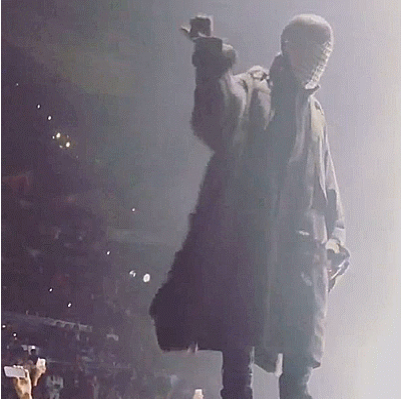 It's been a coupled days since we've had some Kanye news. So y'all already know something was bound to happen. Dude kicked out a female concert goer who he said was heckling him last night during a Yeezus tour stop. Peep the video inside...
During his nightly rant over the "Runaway" song, Mr. West reminded San Antonio, Texas whose concert they were attending. Allegedly, a woman right by the stage kept chanting at Kanye to remove his Maison Martin Margiela mask (he wears one at ever concert). He stopped, pointed at her and motioned her to be taken out. That "Off with her head!" motion.
Then he said:
"Do I look like a motherfucking comedian? Don't fucking heckle me. I'm Kanye motherfucking West!"
Peep the video a nearby fan caught of the lady getting escorted out:
He mad.
The Randomness:
1. Halle Berry spotted for the first time since having her baby boy at The Lion King musical in L.A. STORY
Video: RobertJCWilson's IG