STOP THE PRESSES: Beyonce Just Dropped ENTIRE NEW VISUAL ALBUM On iTunes! "Beyonce"
Dec 13 | by Natasha

She told y'all to Keep Calm...Because Beyonce Drops ALBUMS. And that she did. At midnight, the Queen Bey solidified her crown by unexpectedly putting out her brand new "visual" album. Get the deets inside...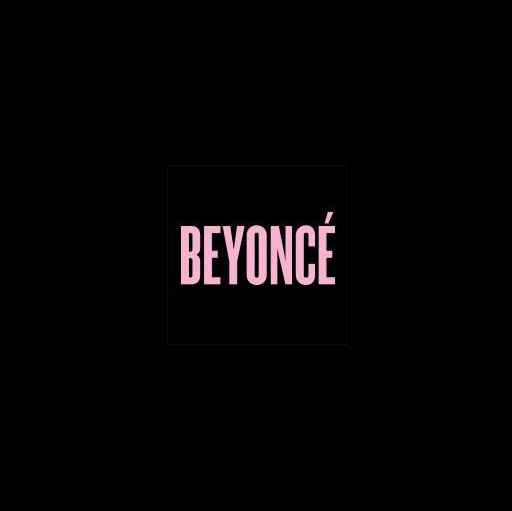 Bump a single...and forget all the usual promo antics. Beyonce just dropped an entire ALBUM...with no warning.
The Queen Bey surprised the world minutes ago by putting out a complete visual album, self titled as "Beyonce".
It's compiled of 14 songs and 17 videos. And she completed it all while touring the world with the Mrs. Carter Show.
Check out a 30 second preview of each song along with the artwork HERE on her website.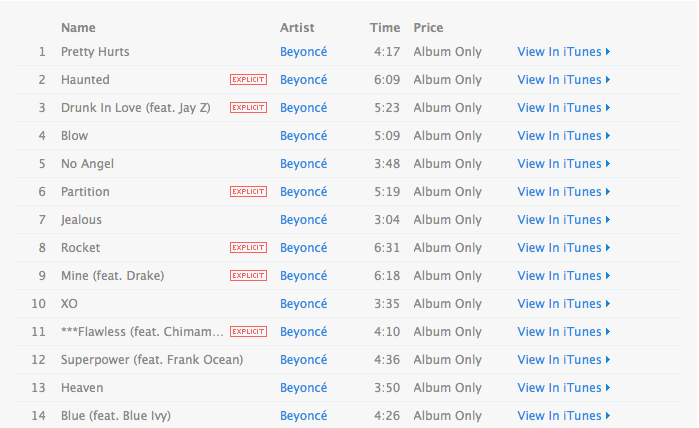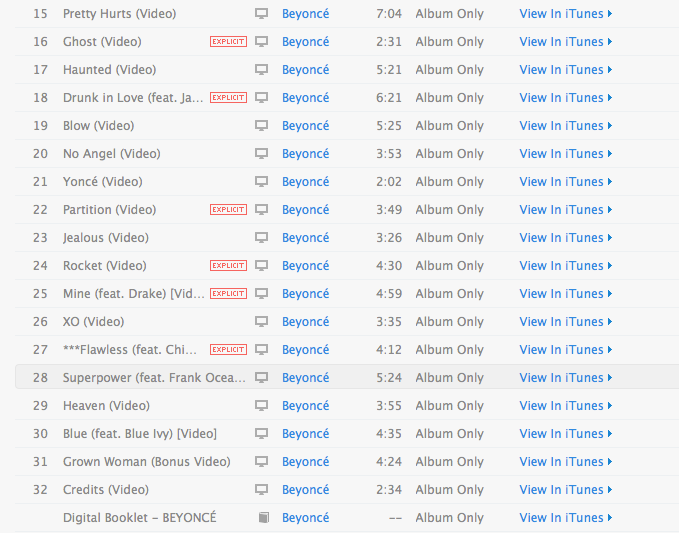 A few surprises: Baby Blue Ivy cops more writing credits as she appears on a track called "Blue" (and is the most exposed she's ever been in the accompanying video), Drake appears on a track called "Mine", and Frank Ocean appears on a song called "Super Power".
And, of course, she did a collabo called "Drunk In Love" with her hubby Jay-Z, that we told you about weeks ago. The track "XO" also appears, and we had pics from the set of that video a few months ago.
Beyonce said about the surprise album release: 'Stripped of gimmicks, teasers and marketing campaigns, this project is truly about art before hype. I didn't want to release my musc the way I've done it. I'm bored with that. I feel like I'm able to speak directly to my fans."

Beyonce also gave us a mini doc video--with new words like "immersive"--explaining what all this is about. Since she "sees" music, she wants to offer up a multi-dimensional experience to her BeyHive and the masses:
"I see music," says Beyoncé about her unprecedented decision to create a visual album. "It's more than just what I hear. When I'm connected to something, I immediately see a visual or a series of images that are tied to a feeling or an emotion, a memory from my childhood, thoughts about life, my dreams or my fantasies. And they're all connected to the music."
Hence, the 17 videos to accompany her 14 new songs.
In the mini doc, we also see Blue Ivy's face, Bun B, she and Jay taking pics with fans on Miami Beach, and how Michael Jackson's "Thriller" inspired this entire project.
Here's another video revealing the big surprise:
Her sis Solange tweeted: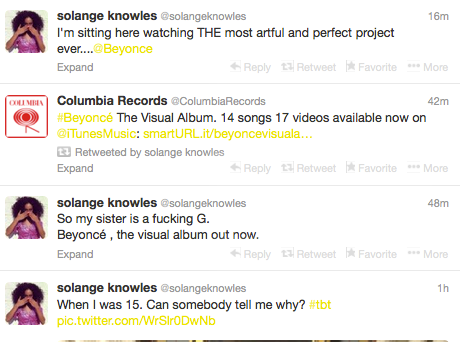 The album is on iTunes NOW! Click here to cop it!
And for you conspiracy theorists, Beyonce technically dropped this album on Friday the 13th EST. 1+3=4...her favorite number.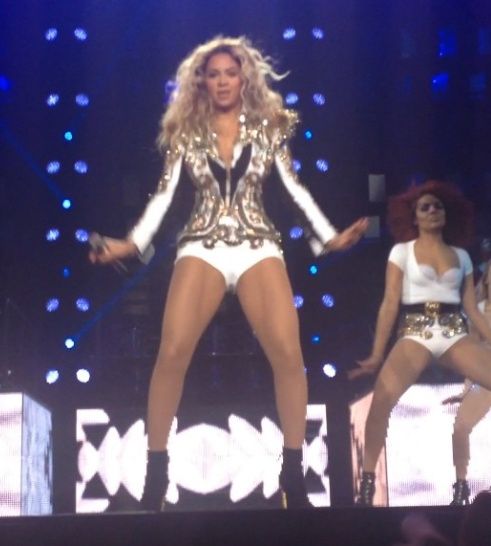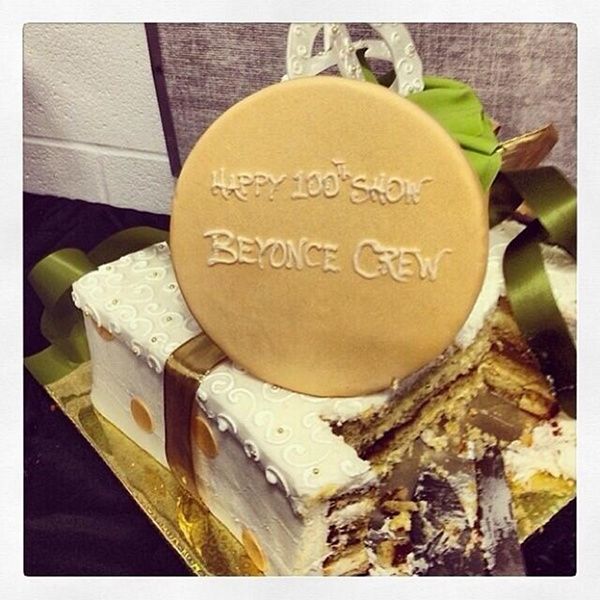 Tonight was her 100th show on the MCSWT. And she debuted a new opening costume in Louisville for the occasion.
Bow.Down.
Photos: Beyonce's FB/Bey_Legion's Twitter