Wale SPAZZES Out And Threatens To Hurt Complex Magazine Staff Over "Best Albums" List + Andrea Kelly SUING R. Kelly For $114K In BACK CHILD SUPPORT + Police Chief SCOLDS Kanye West For "Cop" COMPARISON
Dec 13 | by _YBF
In today's "Checks and Balances", Wale checked Complex Magazine for overlooking his album "The Gifted" by threatening to fight the staff! Hear the audio inside and get the latest of R. Kelly's back child support balance and peep how a local police chief checked Kanye West for his ego.
Move over Kanye.......the "RANT OF THE YEAR" award MIGHT just go to Wale. Wale hit Complex Magazine with a profanity-laced tirade after they left his album The Gifted off "The 50 Best Albums of 2013" list.
Apparently, Wale took it VERY personal. In the clip (which Complex posted), Wale accused the magazine of being biased against him. "At this point, you know it's got to be personal. You telling me it's not personal. It's like a bold face lie. To be omitted from every type of list that y'all do or be at the bottom of it or every type of way that y'all can omit me, ya will."
Wale even named names! "You mean to tell me Juicy J album better than mine? Is that what you trying to tell me?"
And then came the threats...."I swear to God I'll come to that office and start knocking n****s the fuck out. Alright. I'll see y'all tomorrow. Get the security ready."
After the rant, Complex posted this response to Wale....
"Contrary to Wale's claims, Complex does not hold any personal bias towards him or any other artist. Wale's album was considered for our list, along with many other albums, but it did not make the cut. Furthermore, Wale has made a number of Complex lists this year. His song "LoveHate Thing" was No. 24 on our list of The Best Songs of 2013 (So Far). We also list his mixtape, The Mixtape About Nothing, No. 20 on our list of The 50 Best Rapper Mixtapes. And finally, earlier this year, we had him on our list of The 20 Best Rappers in Their 20s.

Yesterday, we reached out to Wale's label and invited him to our offices. We talked to Wale's management and tried to set up another interview, one which we hoped might lead to a more constructive dialogue. Our requests were declined."
We know that Wale is a good guy (we've shared with you several of his community service initiatives) but he really needs to calm down. It's a damn list.

In family court....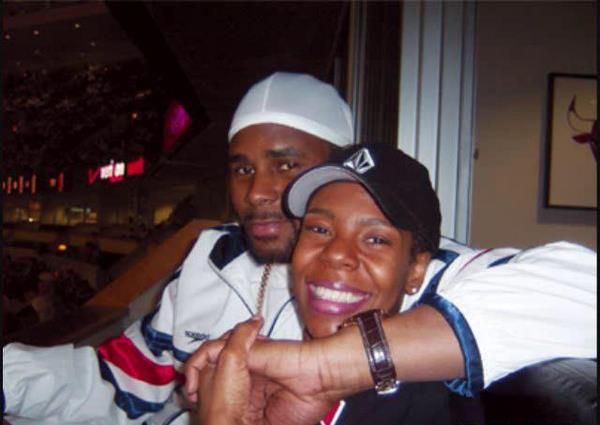 "Hollywood Exes" star Andrea Kelly has enlisted the services of Project Child Support to aid in her legal battle with ex-husband R. Kelly. Yep, it's a real organization helping parents get their due money from their spouse.
Project Child Support released a statement revealing that they are partnering with Andrea to get the $114,900 she's owed in back child support:
"We will provide Mrs. Kelly's attorney with the terms and conditions we provided in other cases where the Court granted enforcement orders to enable the collection of arrears for our clients."
If you're wondering why Andrea hired a non-profit, it's because the foundation has built special relationships with entertainment attorneys to assist in locating the hidden revenue sources of entertainers at R. Kelly's level.
In other words....stop playing like you can't afford to pay up R. Kelly!
In other music news....
Daniel Oliver, an Ohio police chief with the Brimfield Police Department, penned a sarcastic (but funny) open letter to Kanye West recently. David heard an interview where Kanye said, 'I'm just giving of my body on the stage and putting my life at risk, literally... and I think about it. I think about my family and I'm like, wow, this is like being a police officer or something, in war or something.'
In response to the comparison, Daniel ripped Yeezus a new one....
Womp.
Photo via WENN/WBEZ/File