GIVING BACK: Tyga Brings GIFTS To 60 Teens At L.A. Children's Hospital, Makes Super Fan's Dream Come True
Dec 14 | by _YBF
Tyga surprised 60 kids at the Los Angeles Children's Hospital with gifts yesterday and also made the dreams of one super fan come true. Find out what Tyga did inside....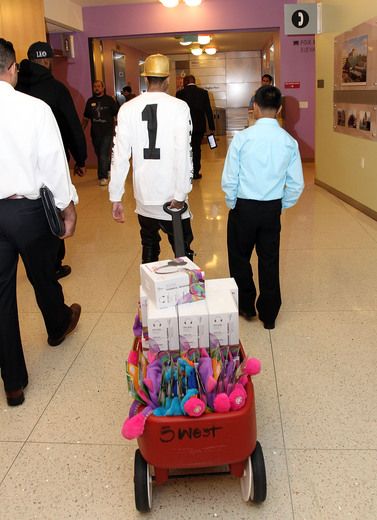 Yesterday, Tyga made a surprise visit to the Children's Center for Cancer & Blood Diseases at Children's Hospital in Los Angeles where he made the dream of super fan, Isael Gomez (shown atop) come true.
When Tyga found out that one of Isael's dreams was to meet him in person, he made a special trip to the center to offer holiday cheer and encouragement. Also, 16-year-old Isael (20 surgeries since he was a baby; dialysis 3 times a week) needs a kidney transplant and Tyga's visit was part of a campaign to help find a donor.
Speaking about his music idol, Isael said Tyga is a "good singer and also inspired me to write and compose music, but most of all because he is a good person to his fans".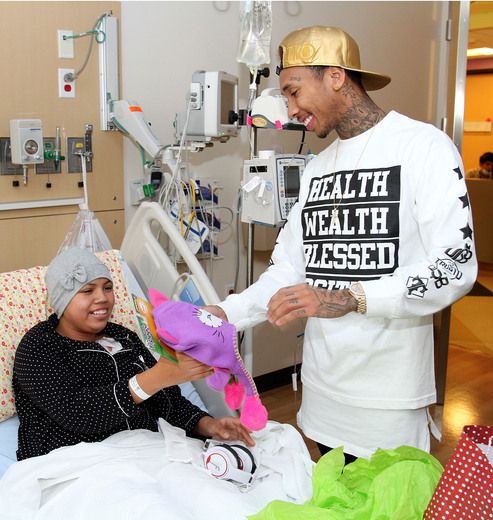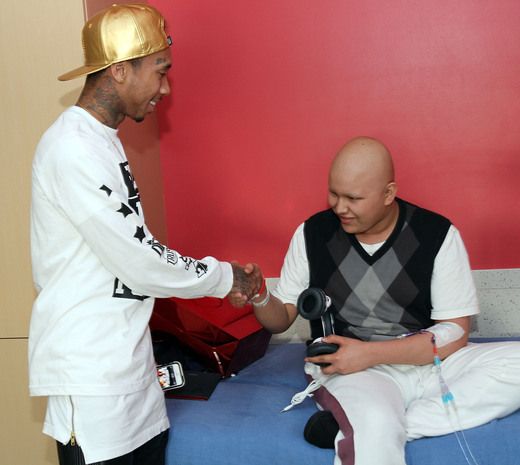 Tyga spent the entire day visiting with Isael and fifty-nine other patients dealing with serious health challenges.
While speaking about his time at the center, the LA native said, "It's important to support nonprofit organizations like Children's Hospital Los Angeles—they take incredible care of our community, so I am honored to help make a difference for these children who are from the city I grew up in and to help encourage them and to bring a smile to their faces."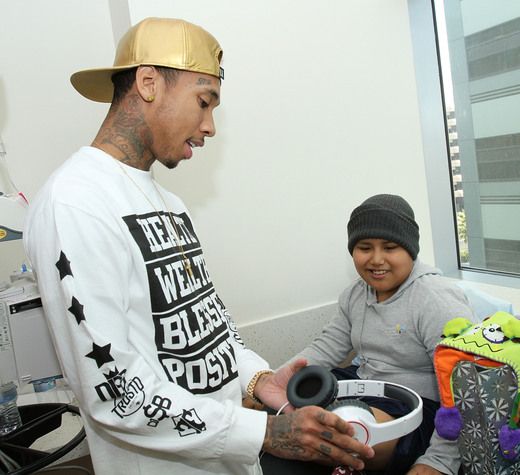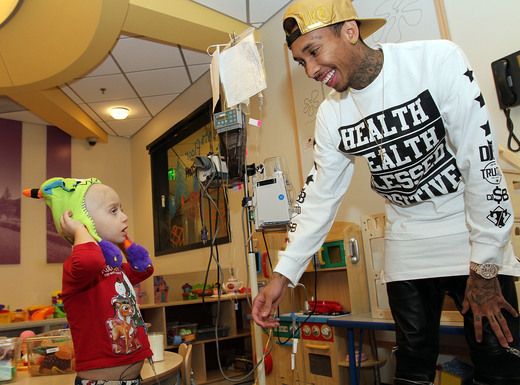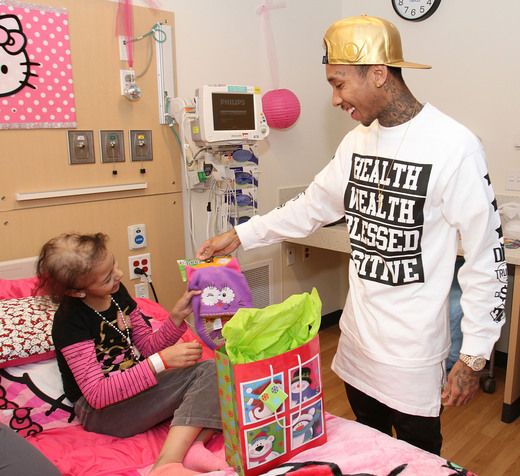 While making his rounds, Tyga gifted each patient with Flips Audio Headphone X speakers, Music Bullet Speakers (to bring the joy of music to each child's hospital room), Flipeez Action Hats, and clothing from his own company Last Kings.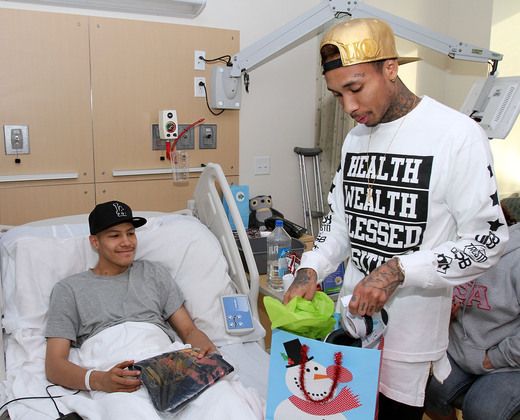 Sweet! Good to see celebs giving back.

Photos via Maury Phillips