Beyonce Names First Official Singles & Full Videos "Drunk In Love" & "XO" + Adds More MCSWT Dates + Shatters iTunes Record
Dec 16 | by Natasha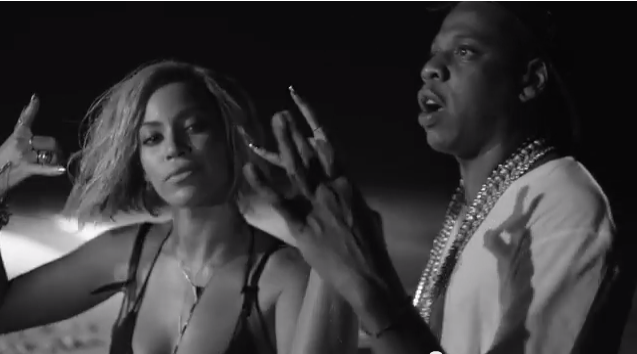 Beyonce is set to make "Drunk In Love" and "XO" her first official singles. Get the full "Drunk In Love" video inside, plus how she shattered an iTunes record....
Word has it that Beyonce is prepping her duet with Jay-Z "Drunk In Love" for urban radio (many are already playing it) officially this week. And her fun track "XO" (written by Ryan Tedder & The Dream) is slated to debut on Top 40 radio tomorrow.
And if you're wondering where the Queen Bey stands with album sales, as of today she's 617,213 in U.S. alone. 828,773 copies worldwide. She's now #1 in 104 countries. And it's been 3 days. According to her press release (and Apple also co-signed), she also broke the iTunes record for fastest selling album. Just call her Bey-Tunes!
Videos for both tracks are set to premiere on Vevo today.
In case you missed the full "Drunk In Love" video when we posted it last week, check it below:
And when 2014 commences, so will the Mrs. Carter Show World Tour. Check out the dates here.
Today, she added 2nd Manchester, Glasgow & Birmingham shows, as well as 5th & 6th London O2 Arena shows due to demand.