Santa's Little Elves Make Funny Faces With The Obamas At "Christmas In Washington" + Russell Westbrook Grants Wishes For 86 Kids!
Dec 16 | by _YBF
A few of Santa's little helpers left the Obama family in stitches at "Christmas In Washington". See their funny faces inside and find out how Russell Westbrook granted the wishes of 86-foster kids....
It's Christmas time....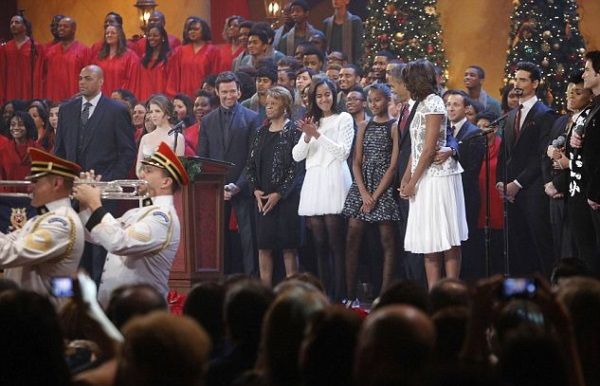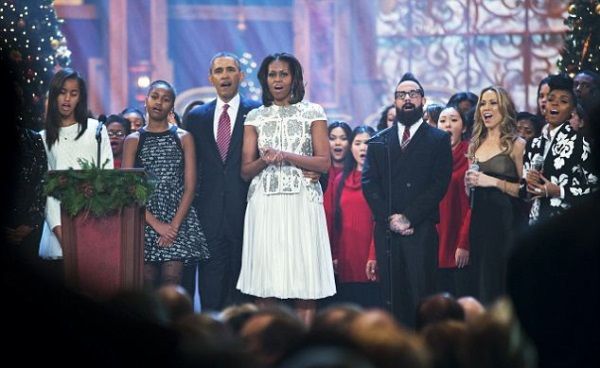 Actor Hugh Jackman hosted Sheryl Crow, Charles Barkley, Janelle Monae and the Backstreet Boys at the "Christmas In Washington" taping with The Obamas last night. The President joked, "I want to thank our host Hugh Jackman for keeping our safety in mind by leaving Wolverine's claws at home. It can't be easy to wrap presents with those things; good for carving up roast beast though."
Before the concert, the Obamas collected presents for patients at Children's National Medical Center in Washington. Side note, how gorgeous are these First Daughters!? And First Lady Michelle is looking stunning in her J Mendel embroidered jacket.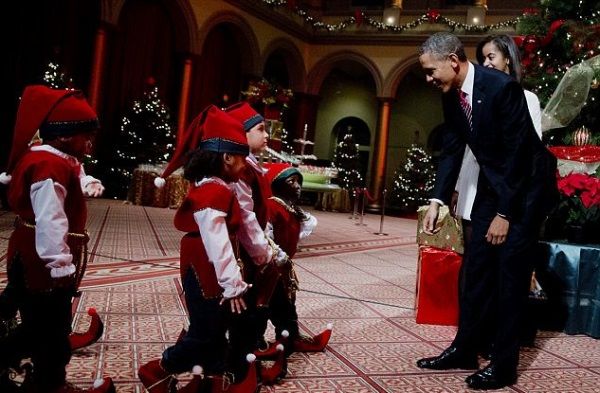 On stage, the first family was joined by patients from the Children's National Medical Center.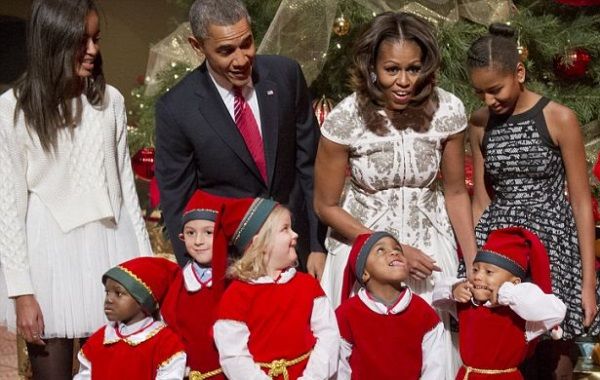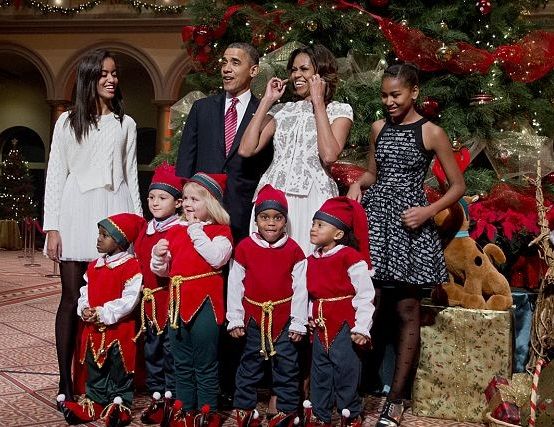 And they had everybody laughing with funny faces. Adorbs.
In Oklahoma City.......
NBA star Russell Westbook and his Why Not? Foundation teamed up with Citizens Caring for Children to host a Christmas party for Oklahoma City children living in foster care.
Russell and Citizens Caring for Children (CCC, an Oklahoma City-based nonprofit organization that provides clothing, shoes, books and other necessities to children in state custody sent each of the children home with backpacks filled with gifts, as well as new shoes provided by the Jordan Brand.
Russell said, "More and more children are placed into foster care each year and to be in a position to bring the joy of Christmas to some of these kids is truly a blessing. I am in a unique position to be able to give back to a community that has been so supportive of me and help children in need."

Sherri O'Neil, executive director of CCC, added, "There are more than 10,800 children in Oklahoma's foster care system today, The holidays are difficult for these children as they are reminded that they are separated from their families. With the help of Russell Westbrook and the Why Not? Foundation we can remind these children that they have not been forgotten during the holiday season."
Russell and the Russell Westbrook Why Not? Foundation were supported in their efforts by his parents Shannon and Russell Senior and his younger brother Raynard.
It's a family affair. Nice!

Photos via AP/Reuters/AFP/Getty Images/Richard Rowe