Kelly Rowland FINALLY Confirms: "Yes, I'm ENGAGED! And He Proposed On SKYPE!"
Dec 17 | by Natasha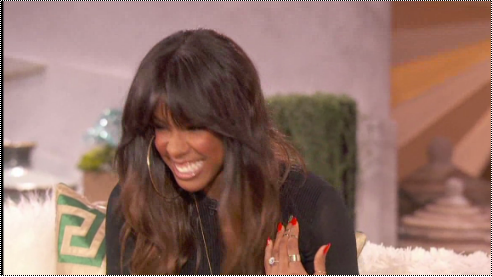 We already knew, but it's the first time Kelly Rowland is flat out confirming. Check out Kelly dishing on how her fiance Tim Witherspoon popped the question...
Yesterday on "The Queen Latifah Show," Kelly Rowland fessed up to the something we already knew. But never heard her outright confirm.
When Queen asked her did he...or didn't he...put a ring on it. Kelly responded, "Yes, he put a ring on it!" And she flashed that fat rock of hers.
The "Kisses Down Low" singer dished about how her relationship with her manager turned fiance Tim saying:
"It's been a while. We've kept it very, very low—for years, to be completely honest."
Queen said it was about time she came clean because all her boys have crushes on Ms. Rowland. And she's had to fight 'em off since she's always known Kelly was taken.
About how he popped the question:
"He asked me first on Skype and I was like, 'We're so far away from each other.'"
Oh?! Apparently, "X Factor" judge Kelly was in Bulgaria at that time.
She continued, "But it was so late, I remember we were both just kinda like, honestly, just staring at each other. And he asked me, and it was just that simple to say yes. I was like, 'I got my best friend to ride through life with.' He really is my best friend."
Well isn't that sweet. Check out the video below: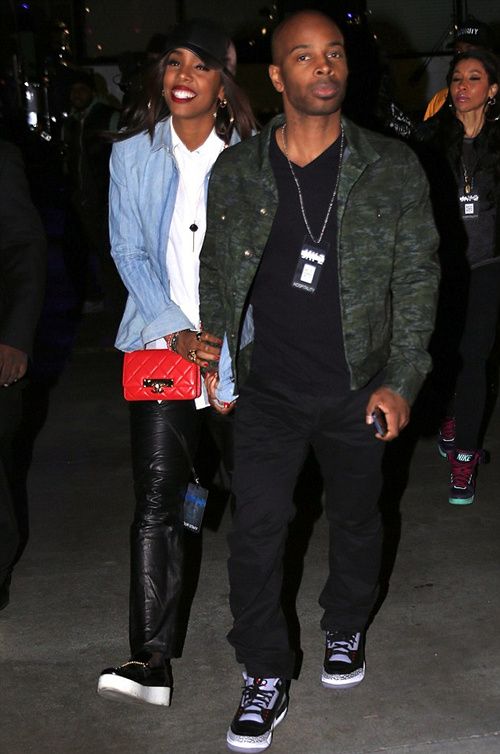 Congrats Kelly!
The Randomness:
1. Joe Jackson and his family are doing some type of documentary....and he's saying he wants to turn Blanket into the new King of Pop. STORY
Photos: Splash