HOLIDAY ROUND-UP: Future & Ciara, Karrueche Tran & Chris Brown, Rihanna, Porsha Stewart & MORE Share Holiday Pics
Dec 26 | by _YBF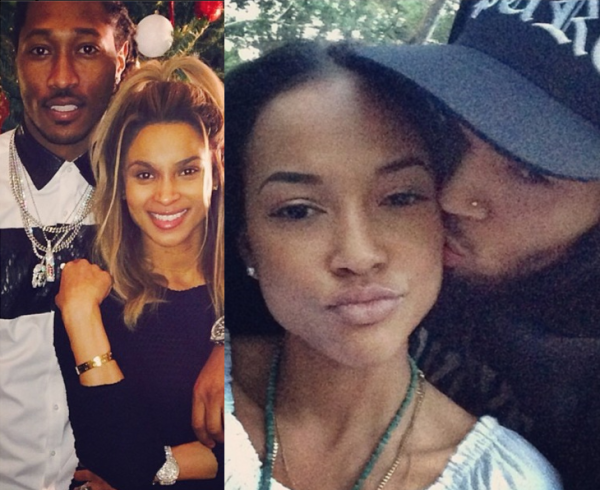 Some of our favorite YBFers shared Christmas photos and we have a round-up from folks like Future, Ciara, Chris Brown, Rihanna & more inside.....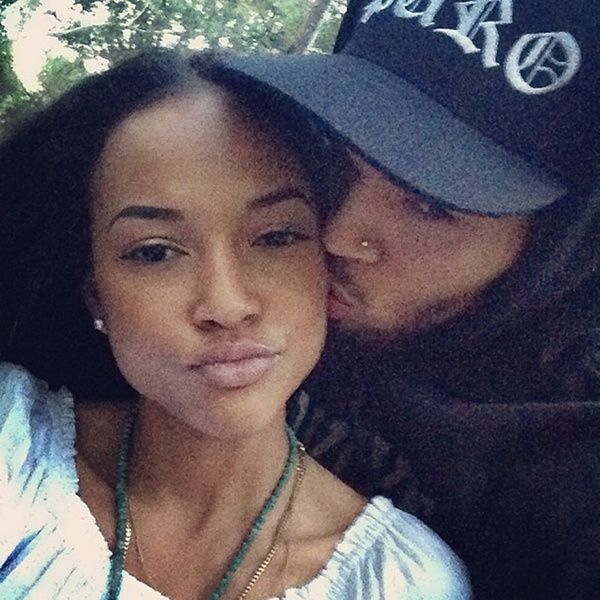 Did Chris Brown get a "hall pass" from rehab on Christmas? His boo, Karrueche posted a pic of Chris kissing her cheek with the caption, "Merry Christmas from us".
Ciara also posted a Christmas pic with her fiance Future. "Merry Christmas From Us:) X!"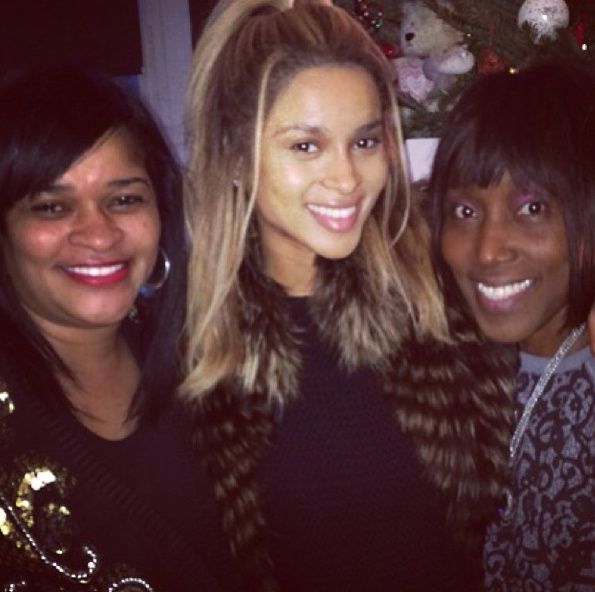 CiCi also posed with her mom and her future mom-in-law. "Realized My Post of Me and My Mommies From Christmas Was Deleted:(... Here It Goes Again! #XMasMemories Xo"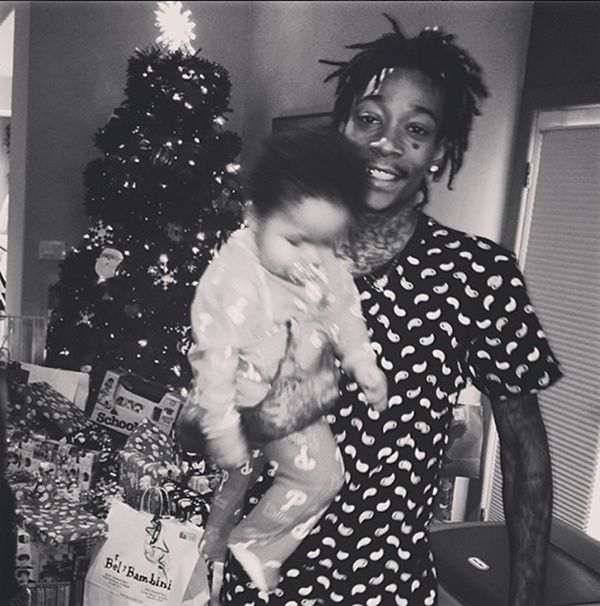 Wiz Khalifa's son Sebashtian celebrated his first Christmas.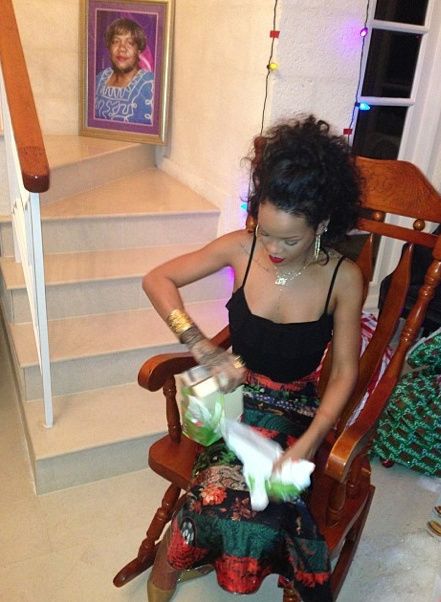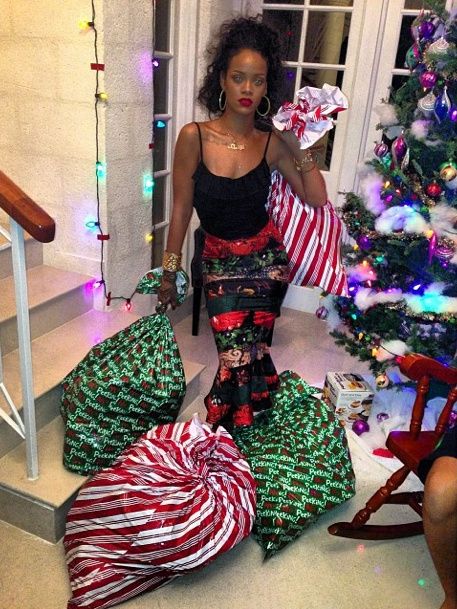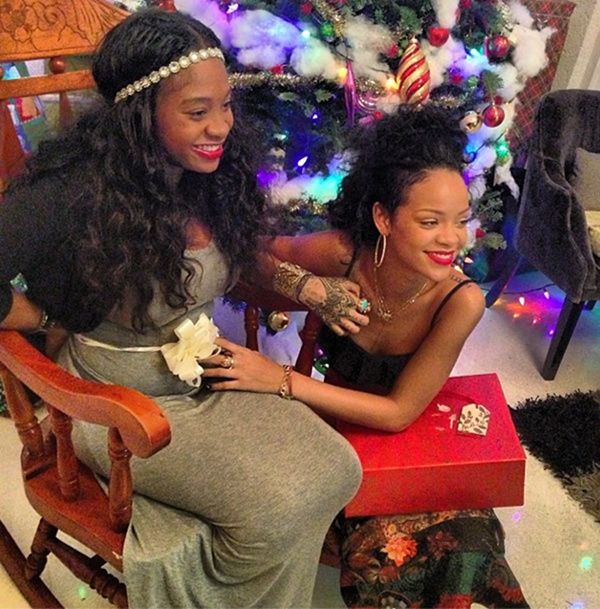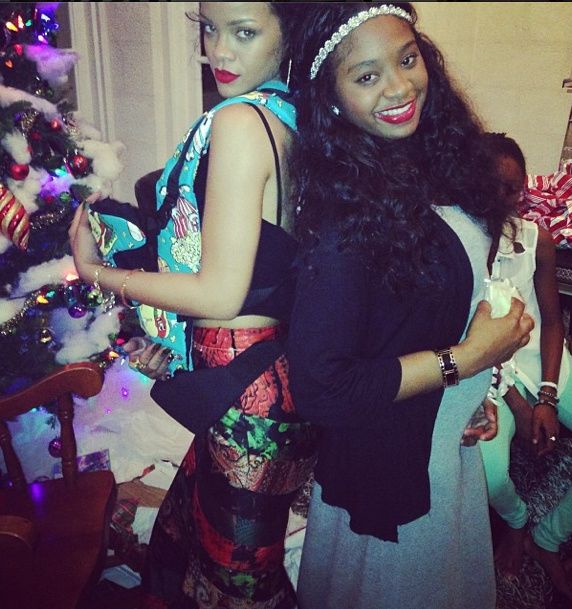 Rihanna posted holiday pics from Barbados. She gifted relatives with swanky gifts, including a Jeremy Scott-designed Baby Bjorn.
Emily B's daughter Taina and Johan (her son with Fabolous), both looked "fab" in their Burberry garments. Taina posted, "Johan likes to play alllll day #merrychristmas"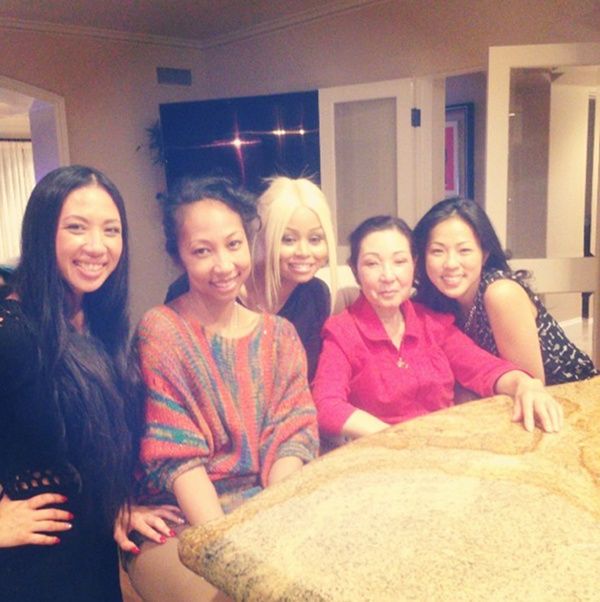 Blac Chyna is starting to look like an official "housewife." She posted a pic with Tyga's relatives, "Chillin wit Fam :)"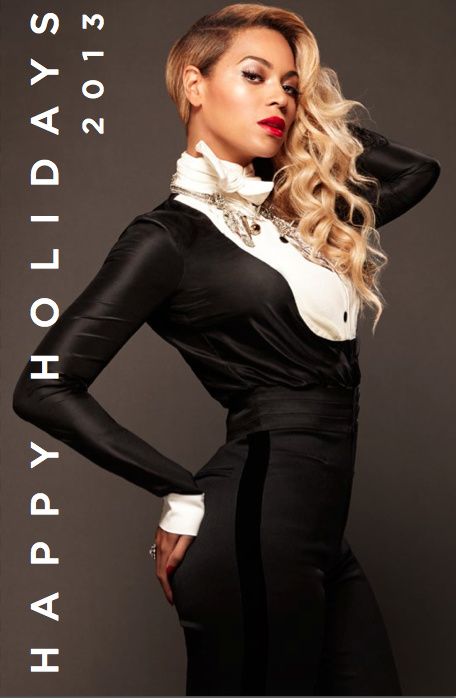 Beyonce posted this note for her fans.
Angela Simmons posted a pic with her baby sister Miley.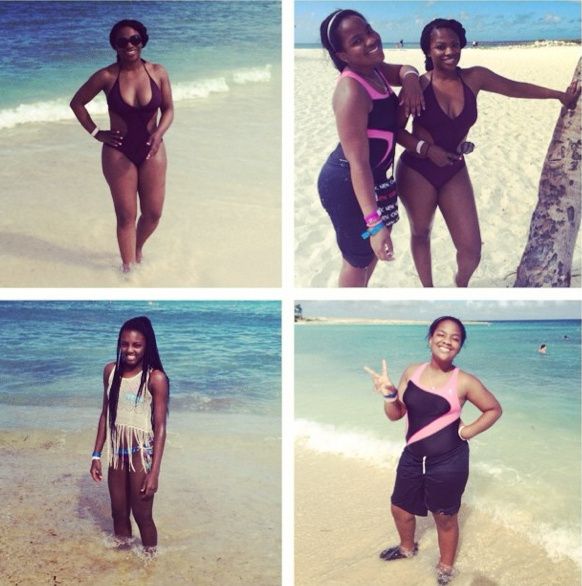 Kandi Burruss hit the beach with Riley. She said, "Yesterday at the beach! @rileyburruss @kpt__ #FunInTheSun"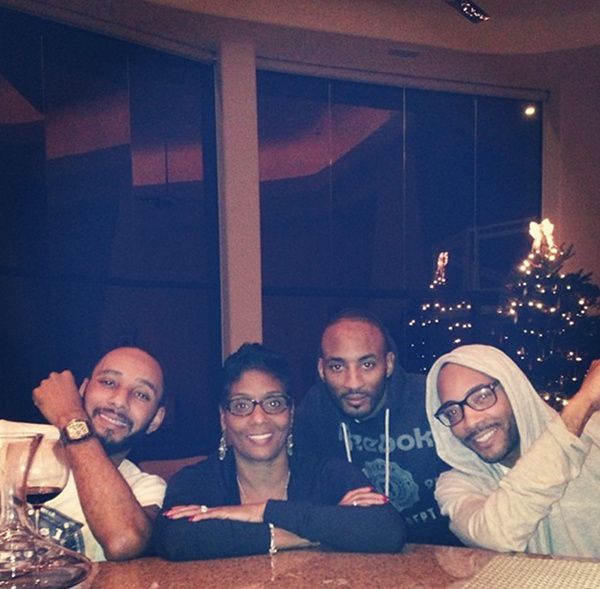 Swizz Beatz posed with his mom and brothers. "Mamma & her Boys happy holidays for all the Moms making it happen you're Loved #blessings #supermoms"
Jeanette Jenkins told us that she'd be spending the holidays in Aspen with her bestie Kelly Rowland. She shared "Heel toe express! Walking home! It was a beautiful day in Aspen! Hope you all had a beautiful day with friends & family! #aspen #jeanettejenkins #positiveenergy #happyholidays"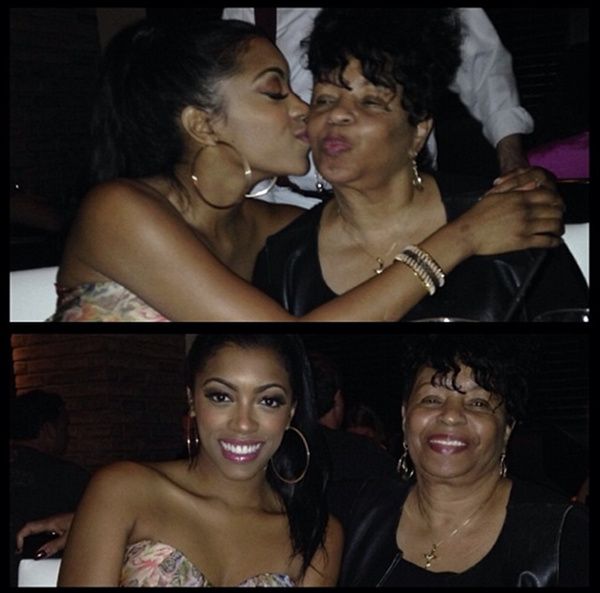 Porsha Williams (formerly Stewart) spent Christmas in Miami where she dined with her grandmother at Prime 112 and twirled in a gorgeous Alexander McQueen gown.
She also posed with former NFL star Jim Brown.
Jennifer Hudson got big bear hugs from her two Davids.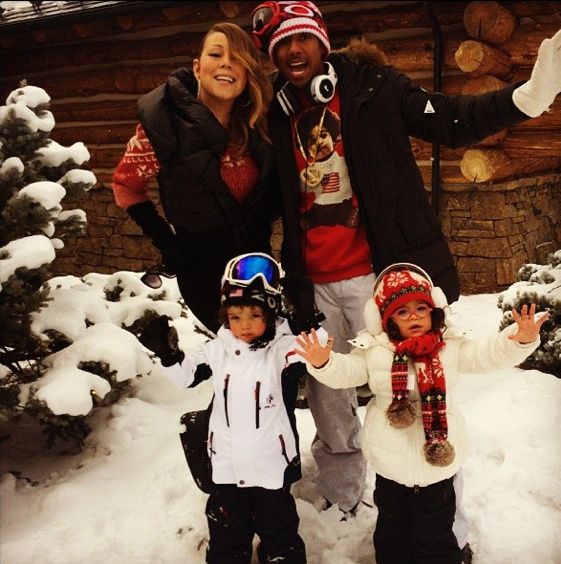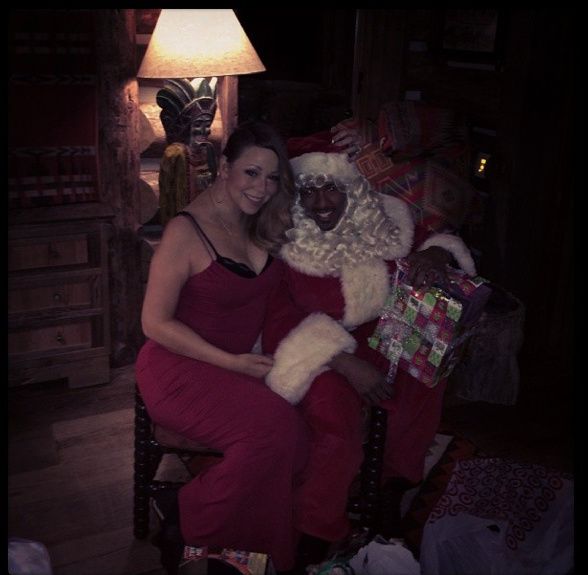 Nick Cannon and Mariah Carey shared new photos from their Aspen, CO getaway. Nick dressed up as St. Nick!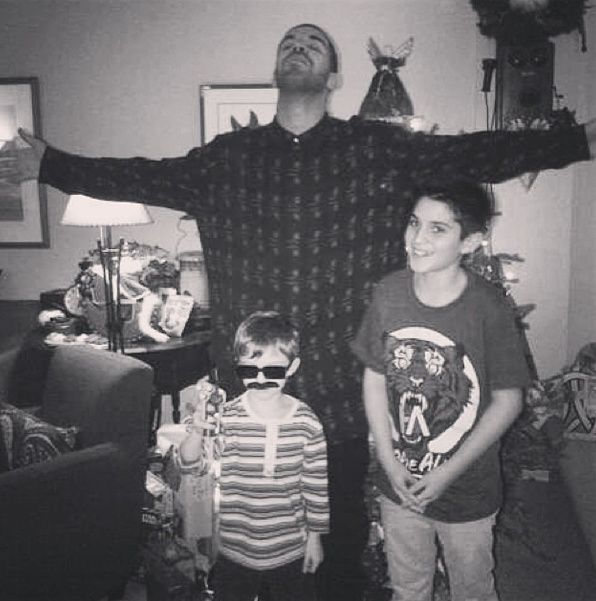 Drake expressed "gratitude" for his blessings.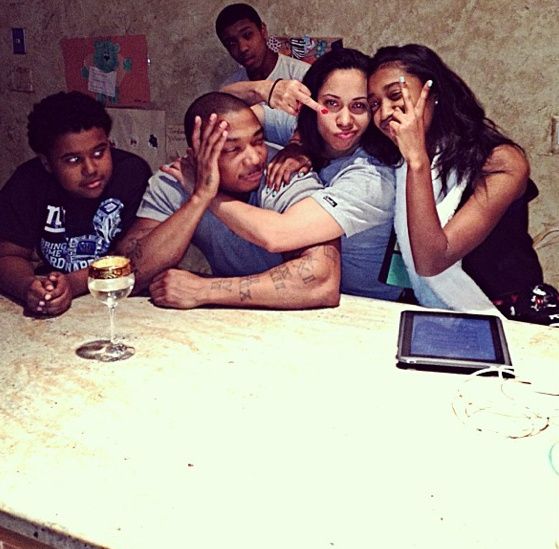 Ja Rule posed with his family.
LaLa Anthony posted a pic of son Kiyan. "This kid has been smiling all day. His smile lights up a room. Merry Christmas from Kiyan!"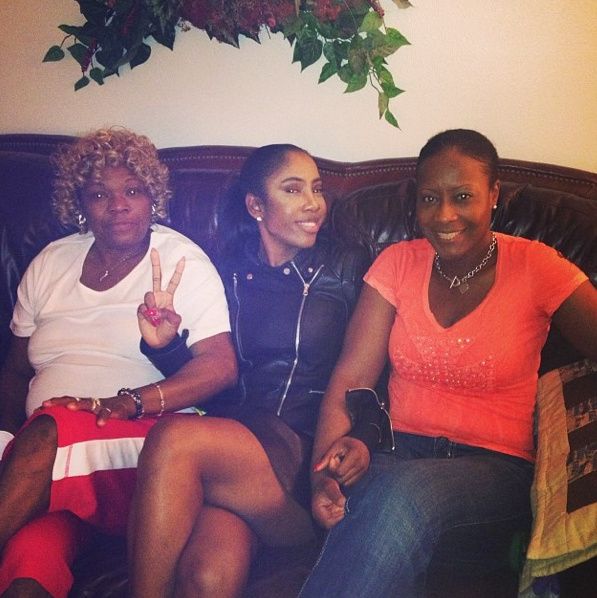 Sevyn Streeter posed with family.
Bridget Kelly posed next to her tree. "yonce voice* I woke up like this #NYC #Christmas #Joy #BKbombshell"
Trey Songz posted a few holiday photos.
UNDER THE CHRISTMAS TREE:
Christina Milian's daughter Violet got a pink motorcycle.
Naya Rivera bought her fiance Big Sean a vintage Pac-Man arcade machine.
It's potty training time at Yandy Smith's home! She shared, "My Christmas in a nutshell! These smiles melt my heart. So blessed. Now let's hope Omere learns how to use this potty and not just play with it! Thanks to @hairfinity my natural hair is extra thick looking."
Photos via Various Instagrams