I'm STILL HERE! Fantasia RESPONDS To "SUICIDAL" Rumors + Mama Joyce Says She Doesn't Need Kandi's Money...She Gets Social Security!
Jan 03 | by _YBF
Fantasia recently responded to reports that she is suicidal because of her break-up with Antwaun Cook. Read what she said inside and see how Mama Joyce responds to her "RHOA" critics...…
Fantasia has been focusing her energy on the Broadway musical production After Midnight, but her nightly performances have done little to stop rumors that she's become suicidal since ending her relationship with baby daddy Antwaun Cook. She addressed the rumors on Instagram.
Lol!!! Who keeps this stuff Going?? It's becoming a Lil questionable lord lord lord. It's almost been a Year and this is still going on. Lol!! He and I are not together. I'm not going anywhere so stop trying to make me Dead.. Lmao!!! I'm just getting started.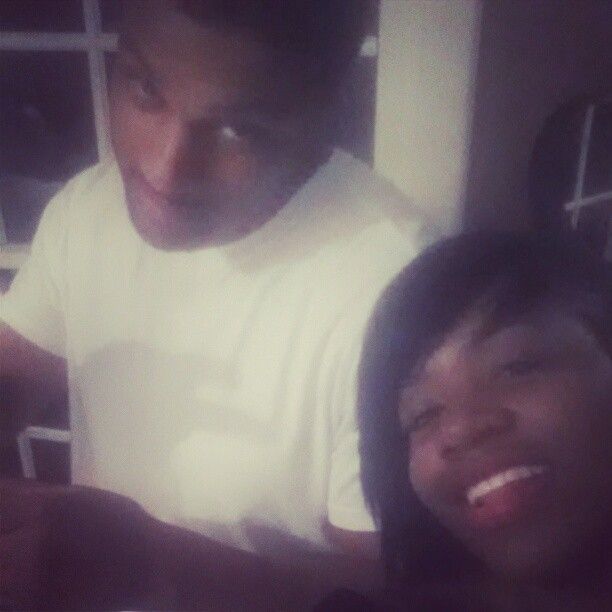 Fanny was just poppin' off on Antwaun's family back in November, after receiving some scathing messages from an alleged aunt of Antwaun. She posted the pic above of she and 'Twaun cuddled up on Thanksgiving saying, "RUN and TELL THAT."
But by December....things had changed. When Antwaun announced via Instagram that he and his estranged wife were getting back together, stories about "suicidal" Fanny started.
Fanny assures us that she's fine and she's NOT dead! Good for her.
Meanwhile...
"Real Housewives of Atlanta" co-star Mama Joyce is responding to critics due to backlash for her behavior towards Kandi's fiance Todd Tucker. During a talk with Ebony, Mama Joyce opened up about NOT depending on Kandi for money, NOT being paid by Bravo, and her relationship with Kandi and Todd.
On her being financially dependent of Kandi:

"Cynthia knows that Kandi don't take care of me," Mama Joyce clarifies. "I've been on disability, Social Security, and plus I have rental property. And anybody that knows me knows that I've always had my own money."

On Bravo NOT cutting her a check:

"I haven't gotten a penny from Bravo. They got me [as] the main person and I done trended on [Twitter] two weeks in a row and every damn thing. People keep saying 'You're a celebrity,' and I ask, 'How the hell am I a celebrity?' I'm the most unpaid celebrity there is. I'm looking in the Us Weekly and I have a picture and I say, 'How am I getting all of this attention? I'm not a celebrity!' "

On her relationship with Kandi & Todd:

"If he makes her happy, I'm happy," she adds. "I just want the best for her. And if he's the best for her, well then I'm happy. All I want her to do is be happy. God knows that's all I want."
SIDEBAR: Mama Joyce spent New Year's with Kandi and Todd and revealed they "kind of make up" in an upcoming episode pf RHOA.
Guess we will just have to wait and see......
Photos via Fantasia's IG/Kandi's IG