Tia & Tamera Mowry Get Tearful About Racist Commentary On Their Marriages
Jan 11 | by Natasha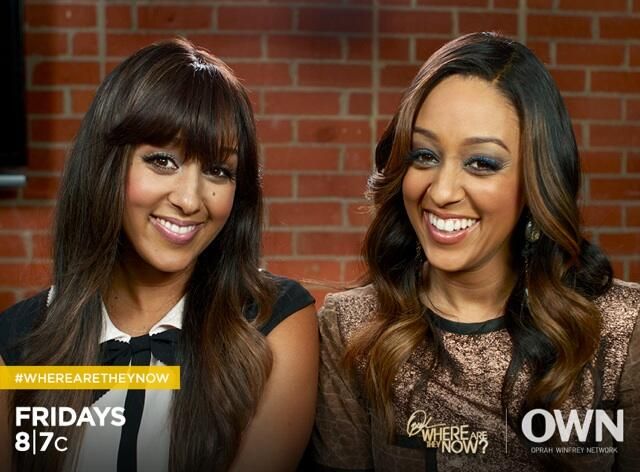 Tia & Tamera Mowry have been the sisters we grew up with from their "Full House" days to "Sister Sister" to those cutesy double-trouble style movies....and now we see their own marriages and kids on thier hit reality show "Tia & Tamera". But not everyone is basking in the sweetness and love they constantly seem to give. Check out what the twins say about the extremely painful commentary they receive about their "interracial" marriages...
Friday night on OWN's "Where Are The Now?", bi-racial beauties Tia Mowry Hardrict and Tamera Mowry Housley were their usual emotionally transparent selves (and this is why we love them) about an issue they both face in different ways.
Ever since Tamera became engaged to her FOX News correspondent husband Adam Housley, the two have faced an onslaught of racist assaults about their union. And it seems the racist comments about her being his black wife "who used to cost a white man $300" are becoming more painful for "The Real" host. Not to mention comments about her now being less of a black woman. The things people say are quite unfathomable.
Interestingly, "Instant Mom" star Tia, who is married to black actor Cory Hardrict, says she faces racist remarks in the opposite way. People tell her that her sister married "right"...since she married a white man.
Watch the emotional breakdown below. And hopefully, more people will become aware of how hurtful their criticisms can be when a couple simply is living a life of love.