PARTY PEOPLE: Celebs Celebrate Carmelo Anthony's 10 Year Jordan Brand Anniversary + Beyonce & Celebs Flock To First Lady Michelle's 50th Birthday Bash!
Jan 19 | by Natasha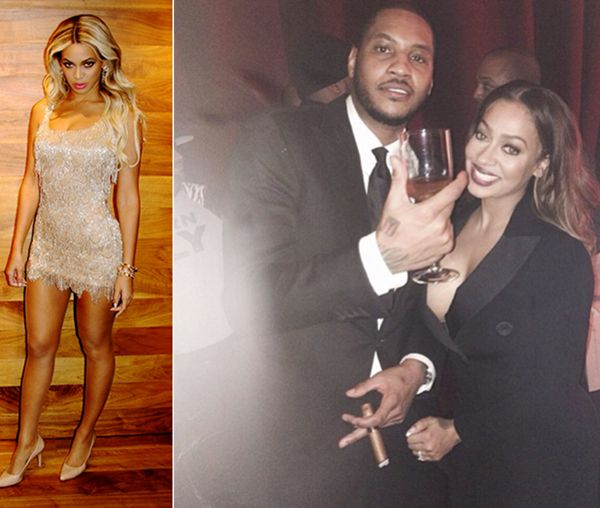 Last night, a couple major parties went down. One in New York to celebrate Carmelo Anthony's 10th anniversary with The Jordan Brand, and one in D.C. at the White House for First Lady Michelle Obama's 50th birthday bash.
Pics and deets inside....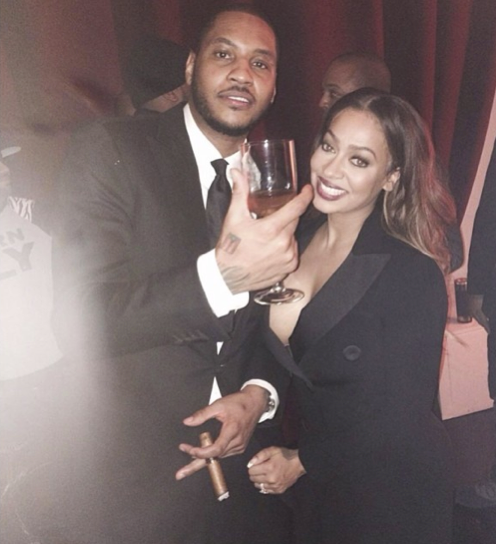 Last night at Terminal 23, NY Knicks baller Carmelo Anthony popped a few bottles and smoked a few cigars with his wife LaLa and celeb friends. And it was all in celebration of his 10 year anniversary with Jordan Brand.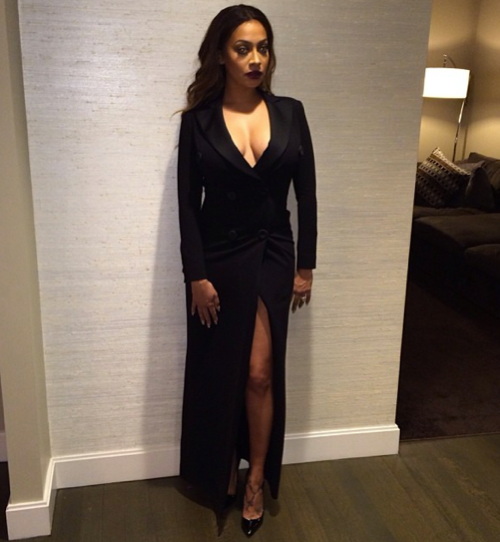 LaLa looked hot in Moschino for the occasion. LOVES this look.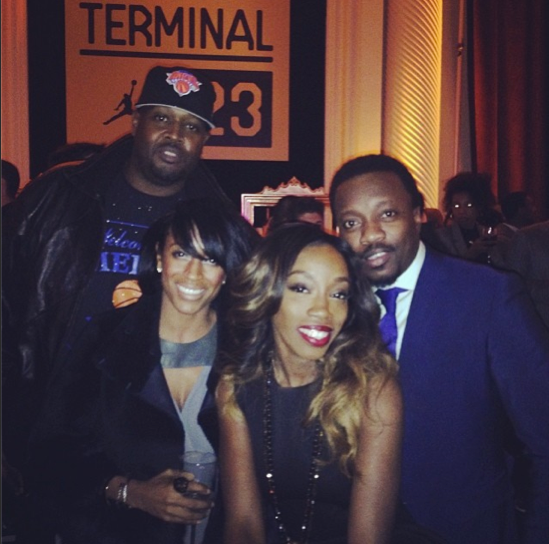 Their homies DJ Clark Kent, Anthony Hamilton and Estelle were there to party: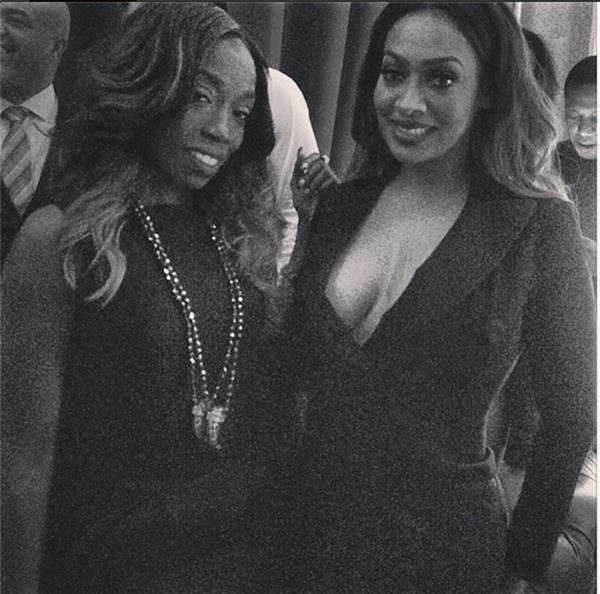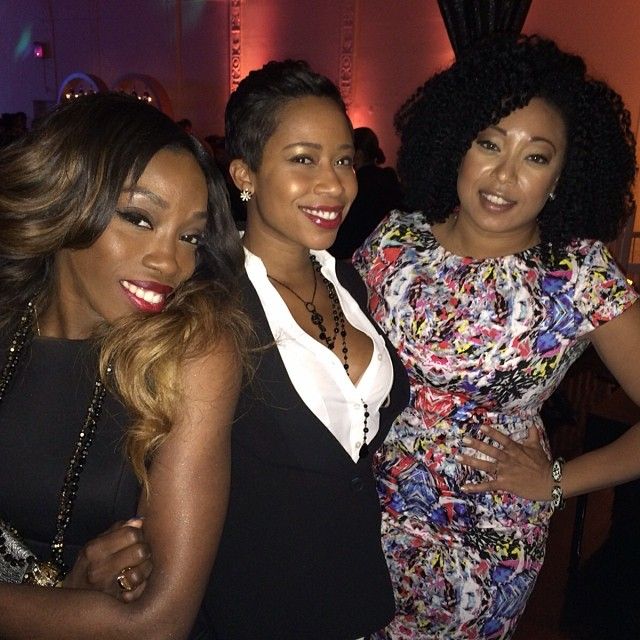 Demetria Lucas of Bravo's "Blood Sweat and Heels" was also there with Christina Rice and Estelle.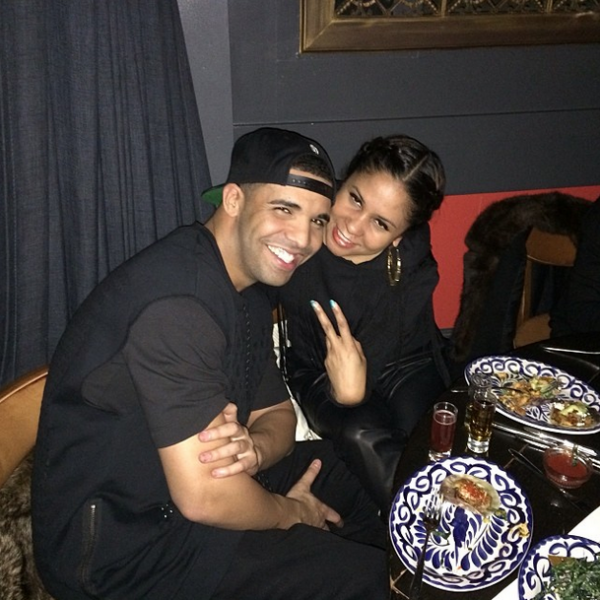 And Drake hit the party after his big night on "SNL" and was spotted chillin' in VIP with Angela Yee.
Congrats Melo!
And over at the White House, celebs like Magic & Cookie Johnson, Samuel L. Jackson, Al Sharpton, Herbie Hancock, and Susan Taylor were all on hand to celebrate the big 5-0 with Mrs. O.
CNN reported, "Several people said Beyoncé brought the house down with several of her hit songs at Michelle Obama's 50th birthday party."
Both Beyonce--pictured above last night with the White House's newest pup Sunny Obama--and Jennifer Hudson performed. She posted pics of herself getting ready....and looking flawless: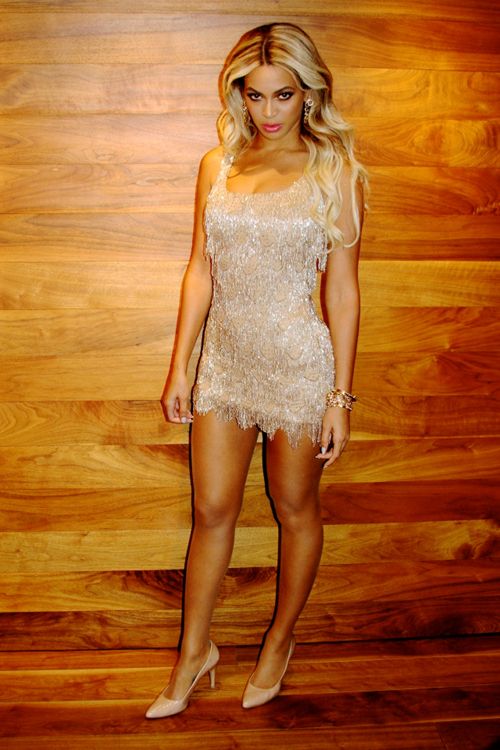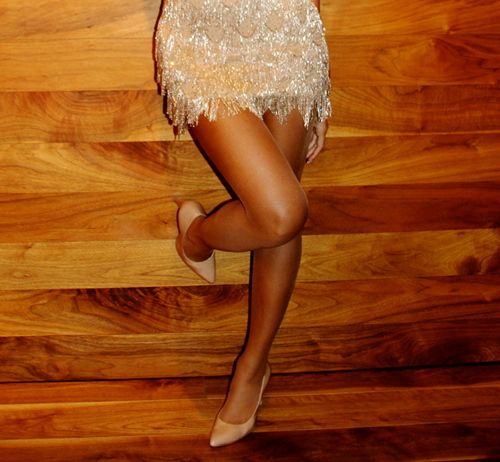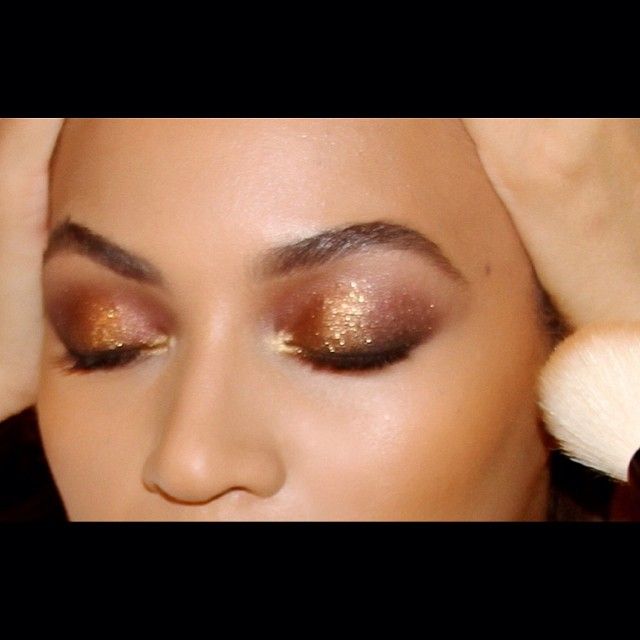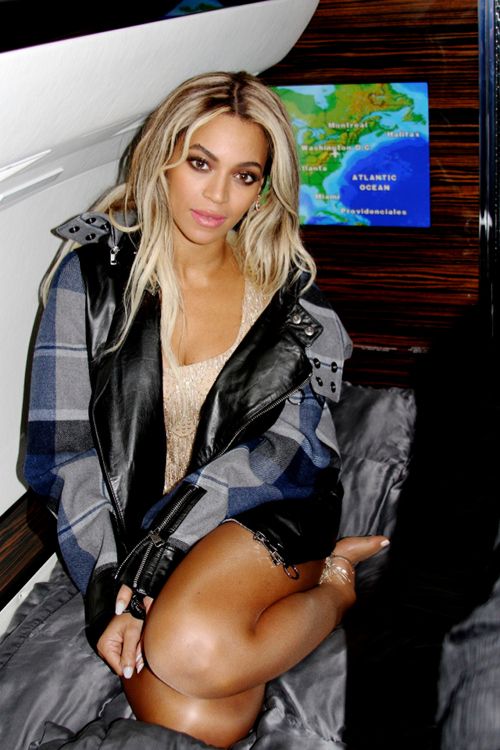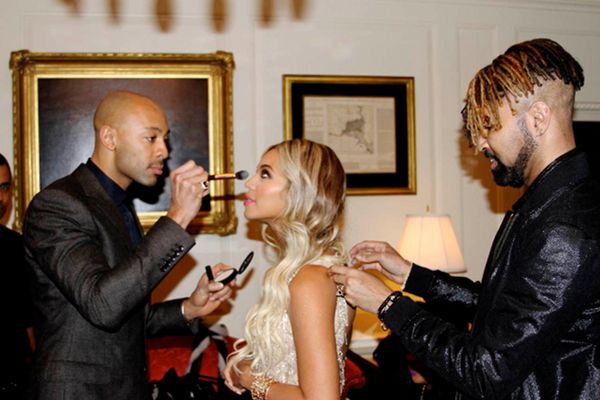 And Beyonce's saxophonist Adison Evans gushed on Twitter: "Had the most amazing night playing w beyonce at Michelle Obama's 50th tonight! No cameras allowed but enough mental pics to last a lifetime!"
Sasha and Malia were allowed to bring a few friends to the party as well.
And President O even gave his wife a super emotional and sweet speech during the party, according to the party goers. Check out video coverage below:
Photos: LaLa's IG/Estelle's IG/Demetria's FB/Bey's Tumblr