CAUGHT ON TAPE: Christopher Williams DENIES Being Married + Cassie REVEALS Her Cuddly PRESENT From Diddy
Jan 21 | by _YBF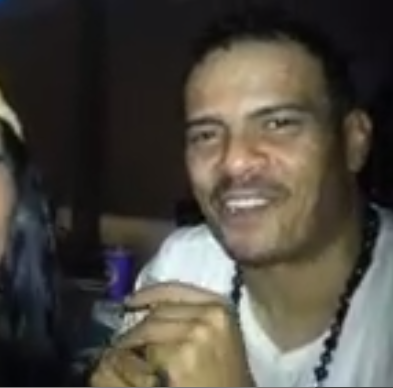 Eyebrows were raised on "RHOA" when Kenya Moore said Christopher Williams and his brown tooth deny being married to Natalie...and now there's evidence! Watch Chris confirm being "single" inside and see what Diddy recently bought for Cassie.

Some "RHOA" fans may think Miss USA Kenya Moore was shady for questioning the marriage of newbies Natalie and R&B singer Christopher Willaims on last nught's episode of "RHOA", but now there's a tape to back up her claims. She tweeted,

At the (:35) mark, Christopher (the interview was recorded in June 2013) is asked if he's married and he confirms that he's "Not Married". He added that he has "No Comment" on relationships.
But...around the (3:55) mark, he begins speaking about a "real special" person in his life. He says she's "loyal" and they eat flaxseed pizza and raw foods together. We guess that "loyal" chick is Natalie...who says they've been together for around 18 years. However, Natalie told the ladies that she and Chrisyopher ELOPED close to 18 years ago.
Well.....Kenya (who tweeted this video out) told the truth. She was still messy as hell though...
On Instagram.......
Cassie posted a pic of Diddy's cute gift to her. She captioned "A new baby from my love ️ we call him #BamBam #yesimpretendingtosleepbecauseheneededto"
Hmmm....we wonder if Bam Bam will keep Cassie pacified or if she's been pushing for kids/marriage?
Photo via Cassie's Instagram