SNEAK PEEK: LeLee Of SWV Gets A Brazilian Butt Lift...On National TV! + Goes On Date With Charlamagne
Jan 22 | by Natasha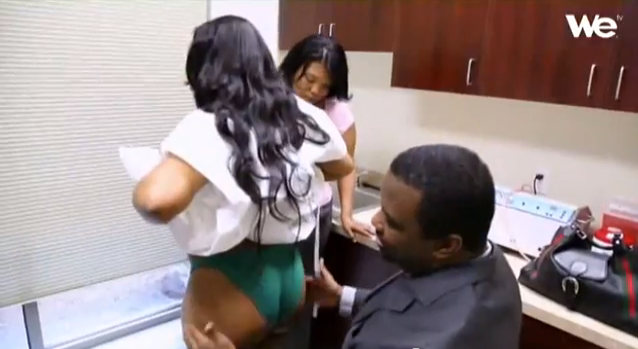 Since the ladies of SWV are dead-set on keeping up with the youngins in this pop/R&B game, 2/3 of the group went under the knife. And we get to see LeLee Lyons (Coko went in separately for a tummy tuck) go in for her Brazilian Butt Lift! And she went on a date with Charlamagne of Power 105 to test it out. Check it inside...
On tomorrow night's episode of "SWV Reunited," LeLee goes in to Dr. J Curves (yep, his actual name) to get her booty meat perfected. And she apparently has more qualms about a man touching her for the first time in a while than she does about putting this whole scenario on national tv.
Check out a sneak peek of Lelee getting prepped for her plastic surgery below:
And her date with The Breakfast Club radio host--which resulted in him calling her vintage vagina:
"SWV Reunited" airs Thursdays on WeTV at 10p EST.