BALL OUT! Beyonce, Jay Z & Super Bowl Champ Russell Wilson Chop It Up Courtside At The Nets Game!
Feb 04 | by Natasha
The Carters may not have an official stake in the Brooklyn Nets any longer, but they're still staunch supporters. Former minority owner Jay Z and wife Beyonce braved the NYC snowstorm to hit up the game Monday night at the Barclays Center. And they were spotted chopping it up courtside with the new Super Bowl champ Russell Wilson.
Pics inside...
Well we'd love to be a fly on the wall for that convo. After a weekend full of Super Bowl festivities, celebs chilled out at last night's Nets game. And the champ himself was on the mix, Seattle Seahawks QB Russell Wilson.
He was spotted mixing it up with the casual Carters: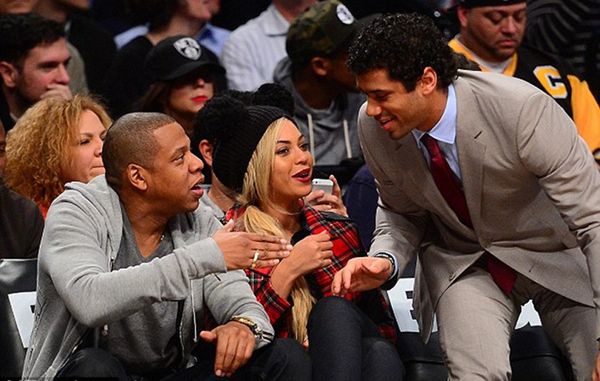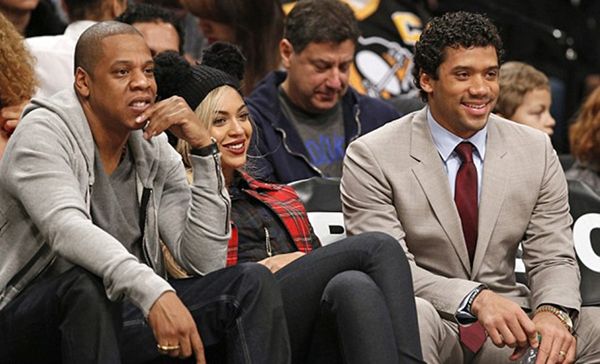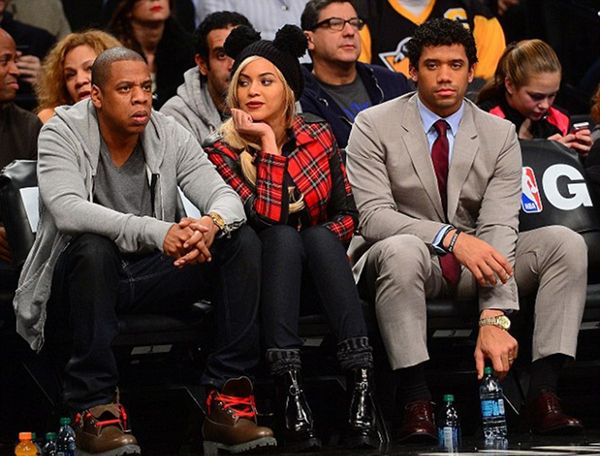 How cute is Bey's double puffball hat?!
Billboard's top ranked power couple got a little affectionate and cuddly during the game. And we can only wonder if Jay is laying down the ground work to woo Russell over to Roc Nation Sports as his third NFL client after Victor Cruz & Geno Smith. Hmmm...
Former President Bill Clinton and actor Michael J Fox were also spotted at last night's game.
BONUS: The commercial for Beyonce's new Rise perfume is out. Check it below:

Photos: AP/Getty/@Bey_Legion's Twitter