Remember Felicia From "Friday"?! Her Son Is A STAR QB...And Just Committed To University Of Miami!
Feb 05 | by Natasha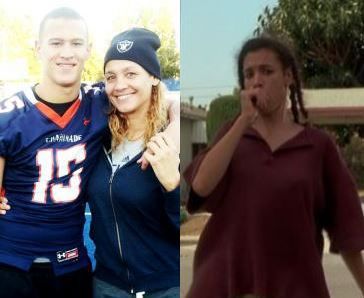 Remember "Felicia" from Friday? Well, she's Angela Means-Kaaya and she's extra grown with a football star of a son now. Check out his major accomplishment inside and what the proud mom looks like now...
After appearing in classic flicks like Friday & House Party 3, Angela has been mom to Brad Kaaya. And her baby boy became the West Hills Chaminade California High School star quarterback. And now, he's making big news for committing to play for the Miami Hurricanes next season.
Looks like Brad is getting set up for a hot NFL career in a few years. According to The Big Lead, Miami recruited him hard to join their school and team (even Uncle Luke came out to take pics with him and his mom and almost got the school in trouble). And being a star QB at a big name school will pretty much secure that NFL career his family has been grooming him to get.
Angela spoke to Canes In Sight about her "baby boy"--who's actually 6'4 and 220 pounds--and revealed she was actually pregnant with him while promoting Friday on the red carpets back in the day. And he sounds like an amazing, intelligent kid:
"It was surreal and it was like 'see Brad, this is what hard work does'. I'm sure you've heard it a thousand times, but I knew this was coming. I didn't know that it would be Miami right out of the gate, but it was pride and then to see him walk with half a step more swag and confidence, and then he went right into Elite 11 and his ranking went up. It was so much pride and joy because we put so much into this kid. That's my little baby. I see him and he's 12-years-old to me and sometimes I see him as my 6-year-old. He's my little baby. I cook for him every single day and we do everything that we're supposed to do with him."

"This is supposed to happen. He's 6-4, 220-pounds, a 4.0 student, a student of the game, never been in a dispute, everyone loves him. You look at his picture, and that's who he is. We're proud, but this is supposed to happen. This is what he wants and he's one of those people who when he wants something, he makes it happen."

"I remember being on the playground with him when he was in the third-grade and he would stay after school when there wasn't football practice. I would bring food for all the kids there and just watch them play and I remember these two boys just ran up to him and they we're like 'Brad! He took the ball from me.' And he was just so subtle, telling them to do this and that, and they said, 'Thanks, Brad!' When he was in fifth-grade, all of the kids in his grade had to be mentors and they would get one first-grader. They gave Brad two kids to mentor. He just has some inherent goodness about him that no human being cannot see. It's something so special," said his mother.
She said she grromed him from birth for this:
"I remember his father telling me a few dates in – and I'm a sports person, I've done everything and I even blew my knees out in high school – that if we had a kid, we'd probably have a quarterback. He told me that while we were dating and I imagined in Scooby Doo's voice saying, "quarterback?" Eight months later, I was pregnant and I knew he would be an athlete. I set out to do everything right in my pregnancy. I ate right, didn't get into one dispute. I had a thing for hot dogs, Dr. Pepper, and nectarine every now and then, but I did everything else. I walked constantly and when he came out he was perfect. We did everything we were supposed to do so we're not shocked at any of this. It was supposed to happen."

"Bradley is a student of a game and his football IQ is ridiculous. When he was like 7, they gave him a playbook and it had like a hundred plays in it and they came back on Monday and the coach said 'alright now let's talk about the plays' and he said, 'which one, I learned them all.' This kid knew every one of them. Bradley is an 'A' student; I taught him how to read when he was three. I did the Mozart and all this stuff to connect the highways in his brain to build his capacity. I nursed him for 9 months, all his food was just fresh and I pureed everything. He's been bred for this. As soon as he touched a football, it was a wrap. I put him in everything. He was in swimming and I even had him in ballet. I tried everything and he was good at everything. I took him to piano when he was three and kept calling the teacher to please see him and she said she wouldn't because they didn't take three-year-olds. Then 15 minutes after meeting him, she was like 'alright, he's undeniable'."
As for Brad's dad, she revealed they aren't together, but do co-parent:
"Me and his father aren't together, but we've been so good to one another that God is only going to bless us. We decided we would love this kid. Brad wasn't an accident, we planned him. We wanted him in our lives. Relationships in Hollywood do dissolve but we're always going to love him more than any conflict we had and we stuck to that."
Check out the full interview HERE. And as for mom Angela, here's what she looks like these days: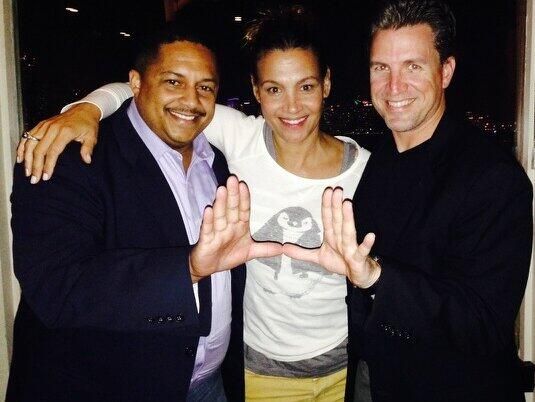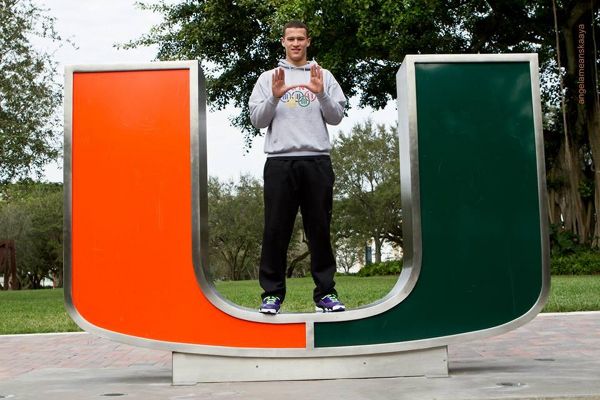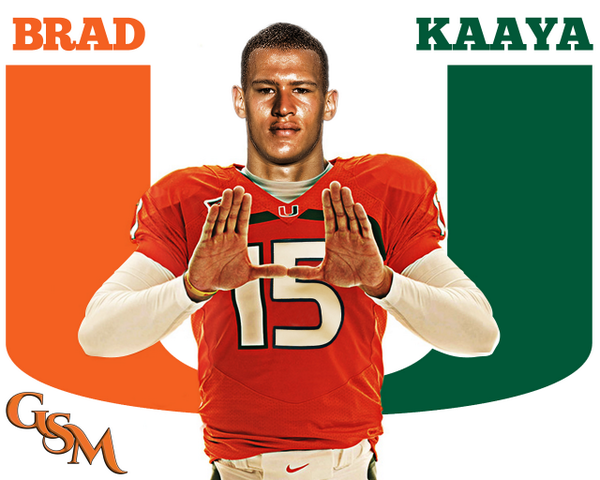 Congrats to Brad!
Photos: Angela's Twitter