Get Under Nicki Minaj's Wig -- Rapstress Gives Us Natural (Hair) Hotness In New Pics
Feb 06 | by Natasha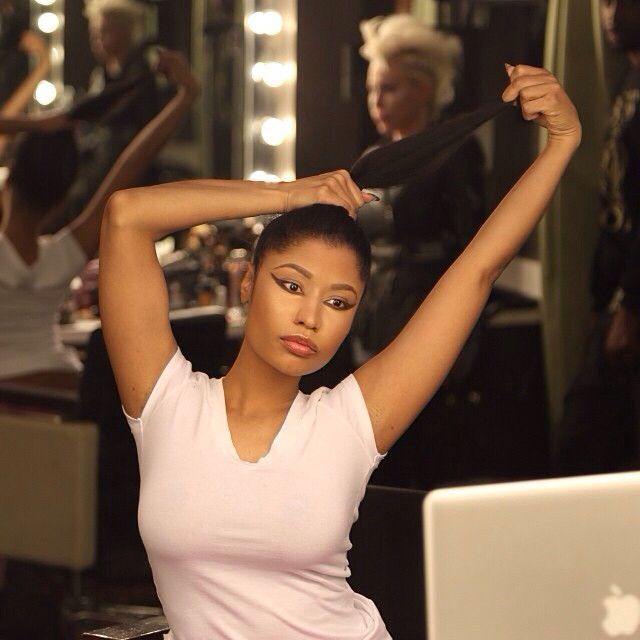 We've become accustomed to seeing her with clown-like makeup and equally clownish wiggery, but rapstress Nicki Minaj just showed us she can tone it all down and give us her real self. Well, her real hair & a new toned down style of makeup at least. And less is indeed more.
Get up under Nicki's wig inside...
It's not clear what project this is for, but Nicki Minaj is showing that she can be a pretty girl without all the over top makeup and wigs. And we actually like the toned down look much more. It reminds us of when she first came out pre-unconfirmed-but-we-all-know-Brazilian-Butt-Lift.
Nicki, who recently helped three up and coming rap chicks (P.T.A.F.) land a deal at Universal after she jacked their beat and rapped on it, said this is her with "No perm. No extensions." It's not the first time she's thrown pics of her natural un-wigged hair out to her fans. We guess she just wanted to remind folks she's a wig & weave wearer by choice.
Peep the rest of the pics with Nicki in her pasties and stripper-like gear: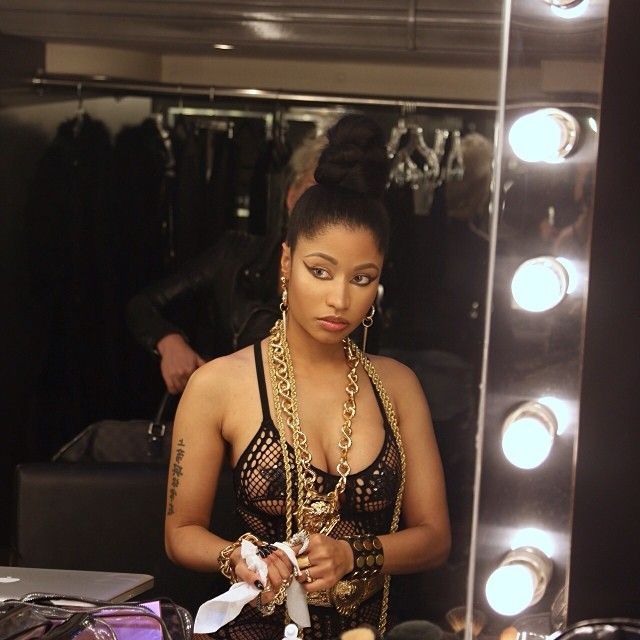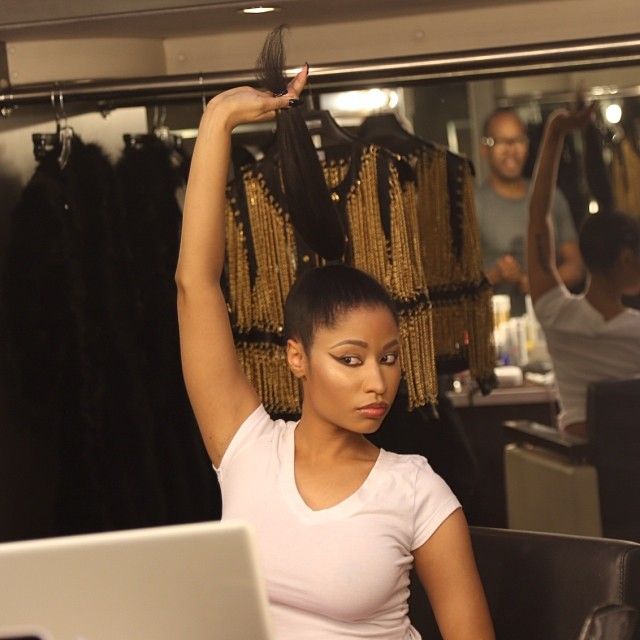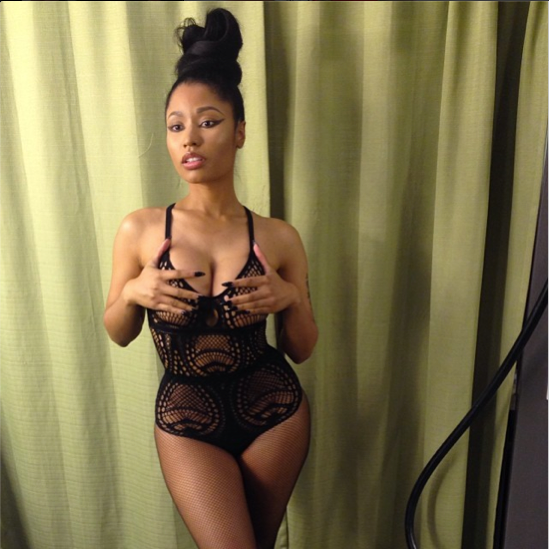 The Randomness:
1. Oprah Winfrey is gearing up for her Broadway debut alongside Audra McDonald in "Night, Mother". STORY