LOST AND FOUND: Rapper Scarface's Son With Autism FOUND Safe And In Good Condition + Missy Elliott EXPLAINS Absence From Music
Feb 06 | by _YBF
The 20-year-old son of rapper Scarface, who was missing for a week, has been found. See the news report inside and find out where Missy Elliott has been.....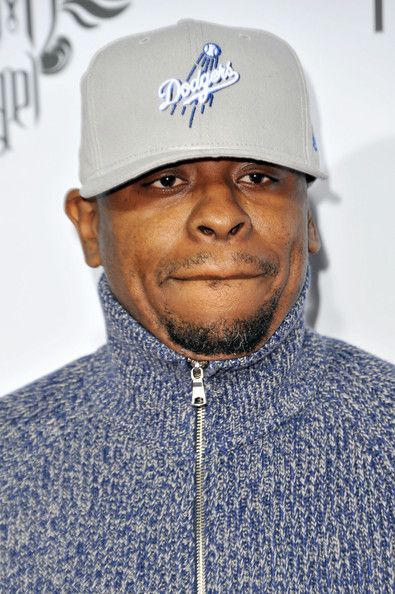 We are happy to report that Brandon Jordan, the 20-year-old son of rapper Scarface (shown above), has returned home to his mother after frightening reports hit the news today. Brandon, who has autism, was reported missing in the L.A. area on January 29, after his mother Melissa Lollis, told KABC that he became "agitated" and "stormed out of the house with nothing."
Here's the initial KABC report:
Since the segment aired, KABC has updated their initial report this afternoon saying Brandon, "has been located and is in good condition."
In music news.....
Missy (along with Timbaland) crafted some of the biggest hits of the 90s and early 2000s for folks like Aaliyah, SWV and Total, but she's been missed from the industry lately. During a chat with Yahoo!'s "The Yo Show," Missy discussed her 9-year hiatus and why she's taking her time to release new music.
"When I create something, it's gotta be special and it can't just be to throw something out there because I feel like I'm Missy. I gotta feel like what I'm giving the fans is 100 percent and that it's game-changing. I don't just throw out microwave records."
Though she released two singles in September 2012, "9th Inning" and "Triple Threat," her seventh album Block Party has been delayed.
"Just being inspired by things is what I'm grabbing for because music is different now. Not to say that it's bad, it's just different now, so I'm just trying to make sure that what I give is 100 percent because I know that expectations is high from my fans and it's high of myself."
Is Missy done with recording? The answer is no. She said, "It's coming. I just ain't telling nobody when." In the meantime, fans will be pleased to learn that Missy worked with Faith Evans on her upcoming album Incomparable. FUN FACT: Missy lived with Faith Evans before she became famous!
BONUS:
While plans for a Drake-produced Aaliyah album have been dropped, the rapper has continued to play songs he created with producer Noah "40″ Shebib. In an interesting twist, "40" revealed that he's not on-board. He told ROLLING STONE, Aaliyah's mother didn't approve of the project and personally told him she didn't want it out. "We released ['Enough Said'], but I was seven songs deep. "[Aaliyah's] mother saying, 'I don't want this out,' was enough for me. I walked away very quickly."
Here's another sample of what Drake played at a club in NYC:
Photos via Getty Images