SPOTTED: Lauryn Hill LEAVING "Late Show With David Letterman" + Author Zane DROWNING In $900K Tax Debt
Feb 07 | by _YBF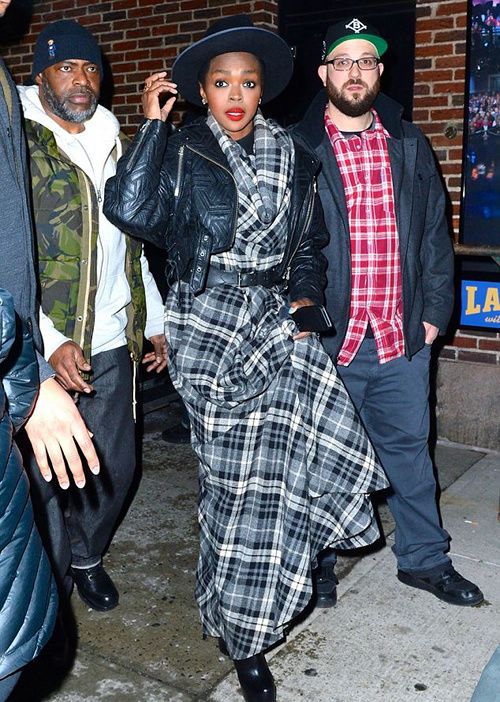 Lauryn Hill taped an appearance on the "Late Show" yesterday. See the pics inside and find out about Zane's tax woes......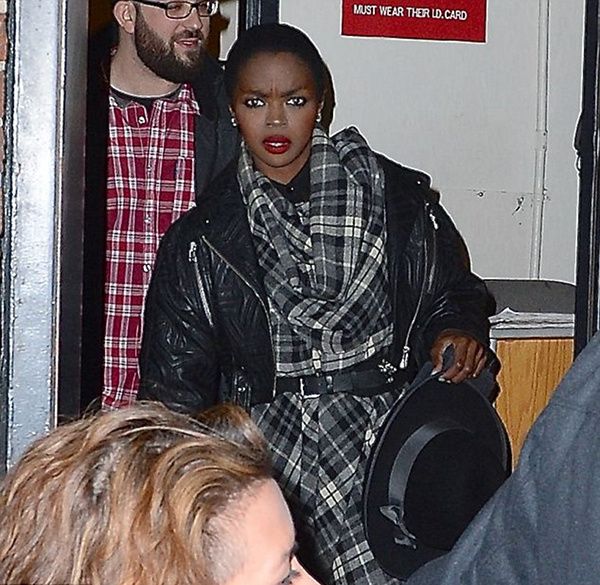 The ever-stylish Lauryn Hill was spotted leaving a taping of "Late Show With David Letterman" yesterday, wearing a floor-lenth plaid dress, leather belt and a funky fedora. And we kinda love it. She's looking effortlessly pretty as usual.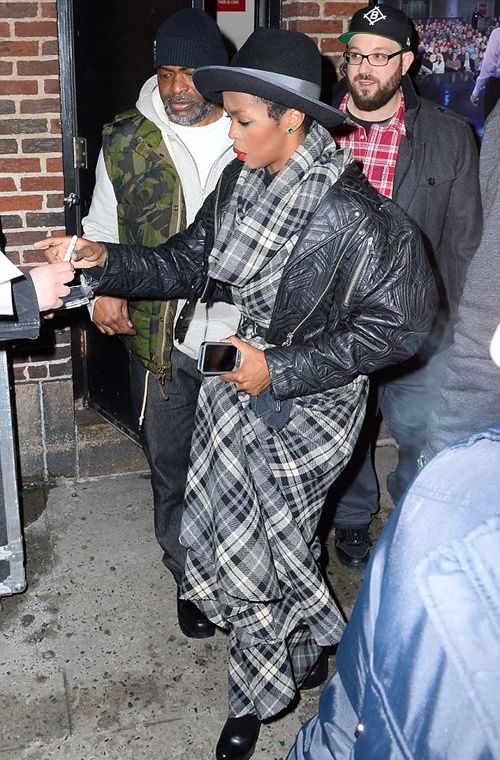 Lauryn recently announced that she's headline the 21'st Anniversary of the 9 Mile Music Festival Saturday on February 15th at the Miami-Dade County Youth Fairgrounds along with Stephen Marley, Damian Jr. Marley "AKA Gong" and Julian Marley. The festival has collected and donated almost three million cans of food to hunger projects internationally and this year, cans wills benefit Curley's House, a food bank in Miami.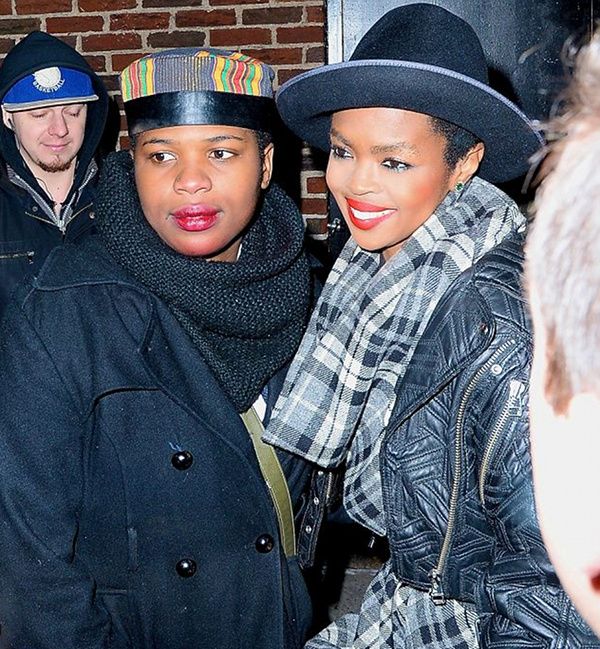 It's great to see the former recluse embracing fans and hitting the stage again. On Wednesday, she performed during the Amnesty International's Bringing Human Rights Home concert at Brooklyn's Barclays Center.
In other entertainment news...
Bestselling Zane, the fame writer who wrote about hot sex LONG before "Fifty Shades Of Grey" hit the bestsellers list, has a few tax woes. While Zane (aka Kristina Laferne Roberts) has a way of putting pen to paper for her novels, she's consistently failed to apply pen to paper while signing tax documents and cutting checks to the feds.
The Washington Post reports that she reportedly owes $340,000 to the state of Maryland and around $540,000 to the feds. She owns a million dollar home she bought years ago, but it's now also at risk.
Zane's sold tons of books over the last several years, and she's also receiving a check (we assume) for the books she's turned into shows on Cinemax like "Zane's the Jumpoff" and "Sex Chronicles".
A spokeswoman for the state comptroller's office told the Washington Post that they've been after Zane since 2003 and "Publishing her name on the Web is one of the last steps we take in a very long process."
We'll let you know if she cuts the feds a check....
The Randomness:
1. "LAHH ATL" producers/execs held a massive meeting to discuss Wednesday night's brawl and how they can avoid potential lawsuits. Story.
Photos via Getty Images/Splash News