Kendrick Lamar -- Living It Up With The Locals In South Africa
Feb 08 | by Natasha
He's Kendrick Lamar. And before he rocks the stage in your city, he's likely partying it up and giving back to local fans. We've got pics and deets about one of our fave Cali rappers living it up in South Africa inside...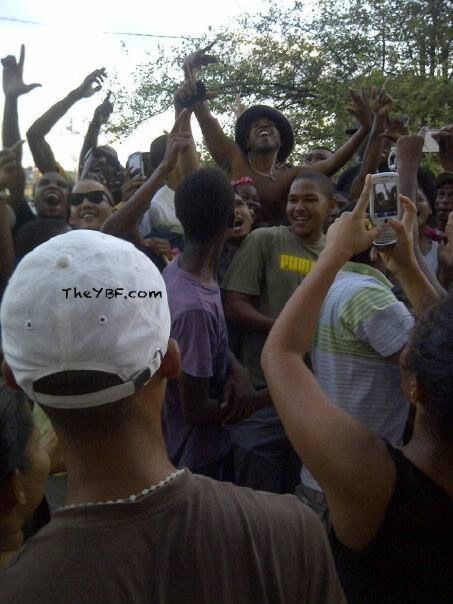 When Kendrick Lamar brought his tour to Durban, South Africa this weekend, he decided to give back in a major way before hitting the stage.
Our sources tell us Kendrick, who was "really friendly and nice," dipped into one of the lower socioeconomic areas called Wentworth yesterday and posed for pics and signed autographs for the locals. And everybody showed him mad love.
We're also told the TDE head honcho handed out free tickets to his show. Nice!
Kendrick, spotted above arriving into South Africa, hits the stage at the Johannesburg Stadium tonight.
Gotta love him.
The Randomness:
1. Diddy gets waitress fired who called him out on Facebook for leaving no tip. STORY
2. Fox's "The X Factor" gets cancelled after three seasons. STORY