SPOTTED: Rihanna & Drake Sneaking Out The Back Of The Club In L.A.....
Feb 08 | by Natasha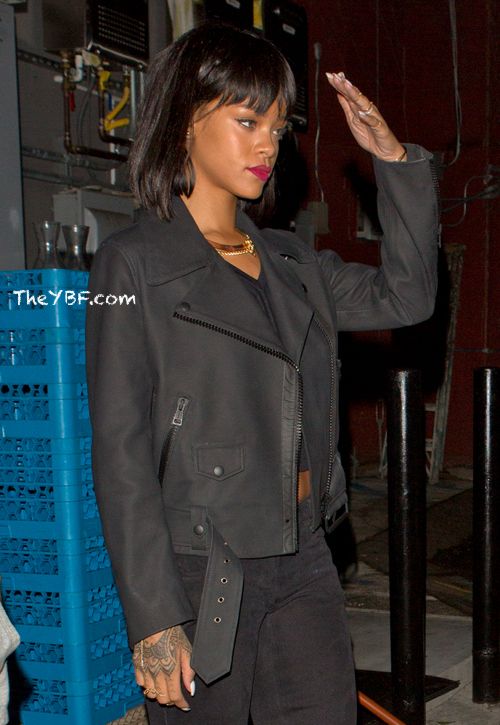 Rihanna is spending her days partying it up in L.A. And it seems her off/on romance with Drake...is still on. But in secret of course. Pics of the two sneaking out the same nightclub last night inside....
They're always rumored to be "dating", and we use that term loosely. And often times they're spotted trying to cover up the fact they're partying together. Lats night was no different. "Can't Remember To Forget You" singer Rihanna and "Trophies" rapper Drake were seen leaving Hooray Henry's Nightclub in West Hollywood via the back exit...only seconds apart. Both singers had massive bodyguards escorting as they left the club: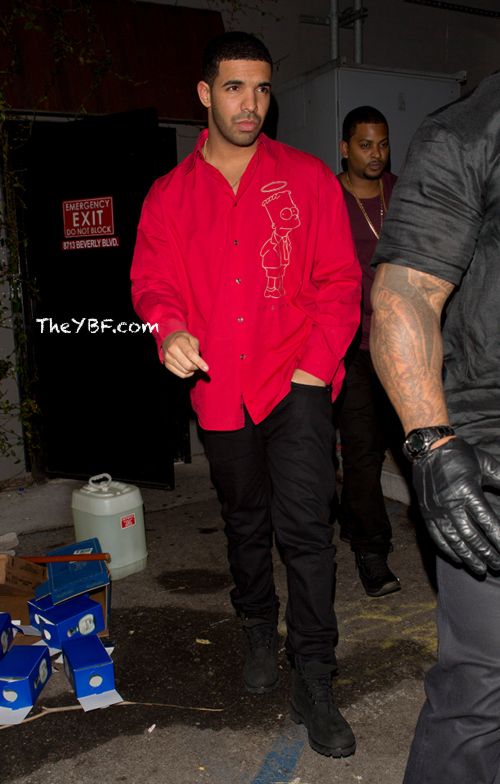 Rihanna, in her Alaia heels, had her bestie Melissa by her side. And Drake rocked his Bart Simpson shirt while leaving out around the same time Rih & Melissa did.
These two....
Photos: Splash