CELEBRITY V-DAY ROUND-UP: How Your Boo'd Up Faves Spent Valentine's Day
Feb 15 | by Natasha
Your fave celebrity couples spent Valentine's Day boo'd up all over the country. Some were working together, some were playing together, but all looked so much in love.
Peep the pics inside....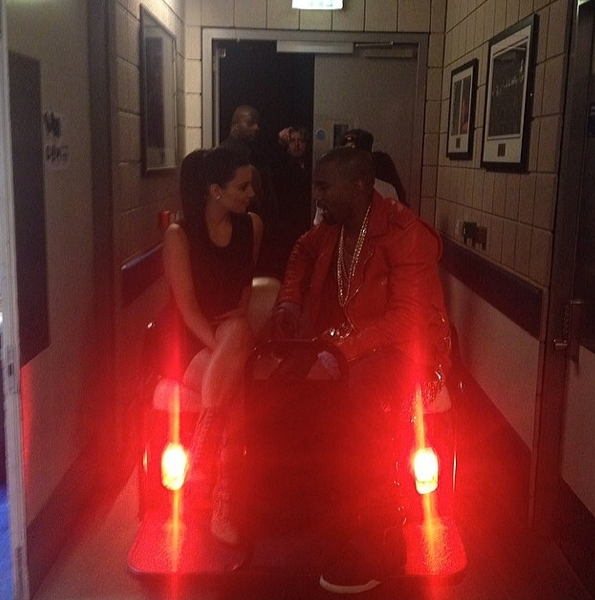 Kim and Kanye spent Valentine's Day at the Yeezus concert in Baltimore. And about that "Drunk In Love" remix 'Ye released on V-Day, it seems like it's going to be official. Beyonce has already promo'd it on her Youtube page and her IG.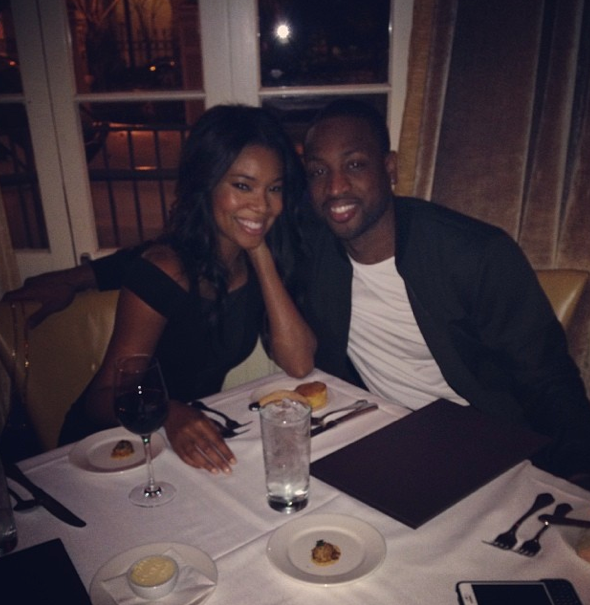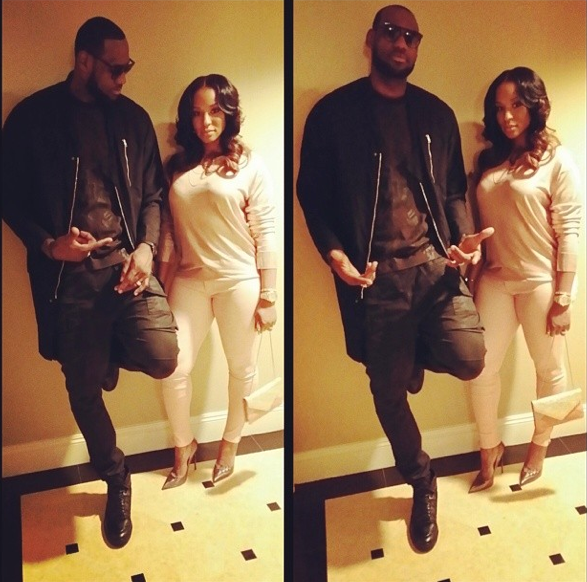 While Miami Heat stars Dwyane Wade and LeBron James gear up for Sunday night's NBA All-Star Game, they spent Friday night with their wives/almost wives. D-Wade revealed yesterday that he will indeed be playing on Sunday despite his new foot injury.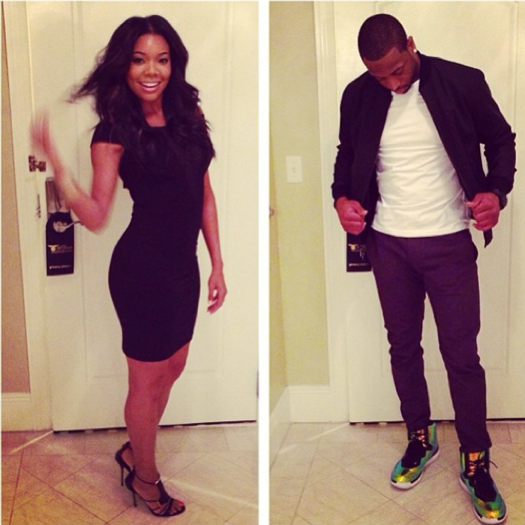 Gabby put on a sexy little black Halston heritage dress and Casadei shoes, while her fly fiance rocked his own Wade Custom Sneakers, a custom jacket by Jonathan A Logan, a Jil Sander Tee and Lanvin pants.
And Dwyane said he had to pull out all the stops after 6 Valentine's Days together:
So he covered their place (which is still under construction) in Post Its a-la "Being Mary Jane". Ha!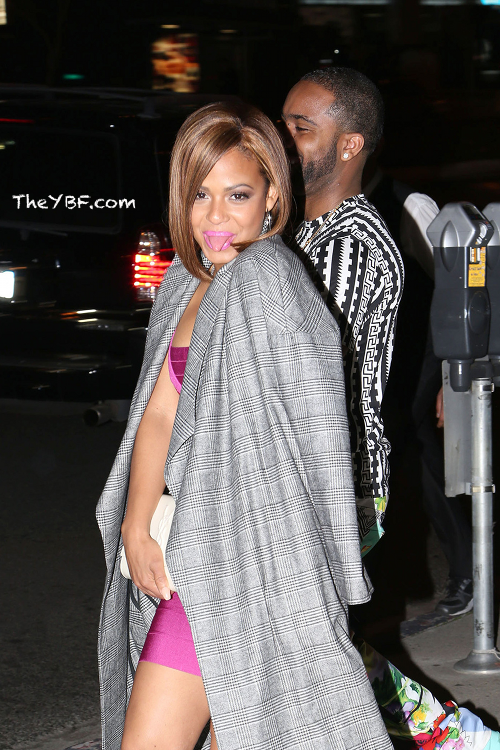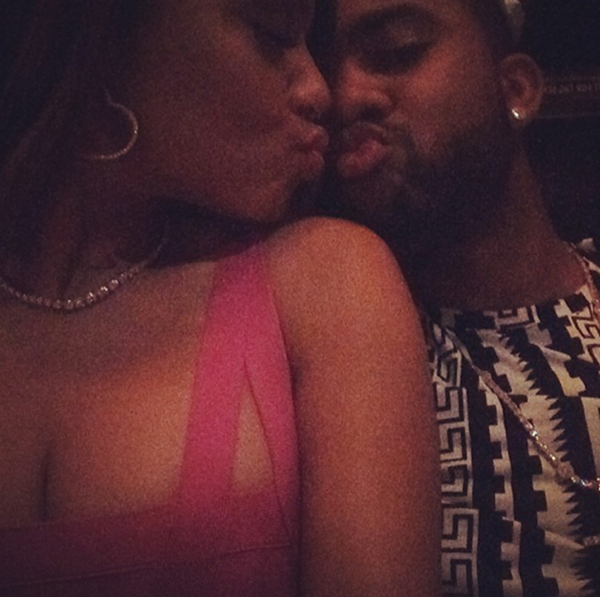 Christina Milian kept it pretty in pink as she shared a romantic dinner at BOA steakhouse in L.A. with fiance Jas Prince.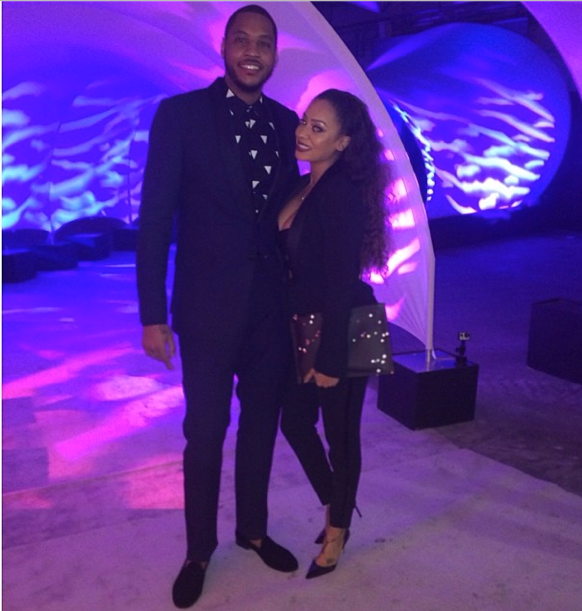 Carmelo and LaLa spent V-Day getting ready for All-Star weekend.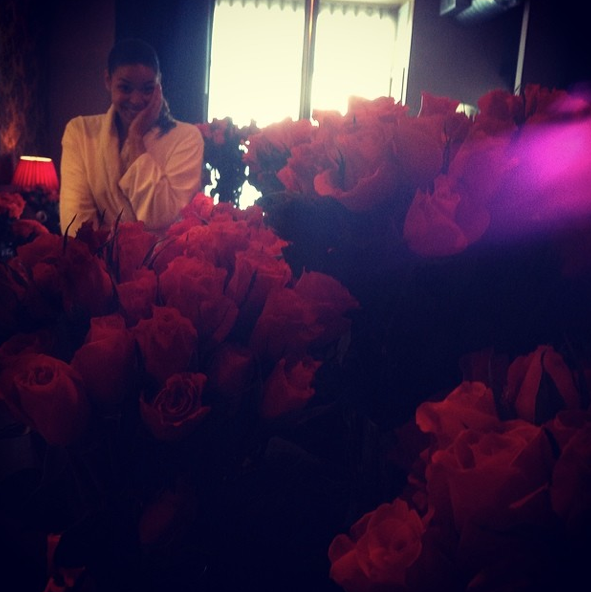 Jordin Sparks was surrounded by 10,000 flowers that her boyfriend Jason Derulo surprised her with.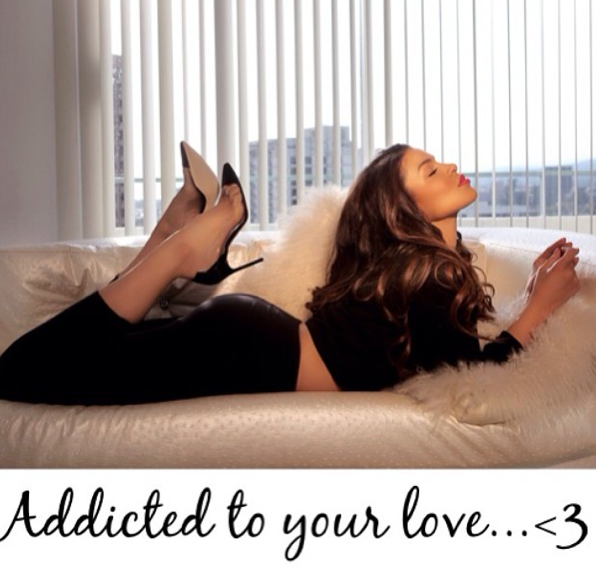 And she posted these super hot pics of herself for her honey bunny.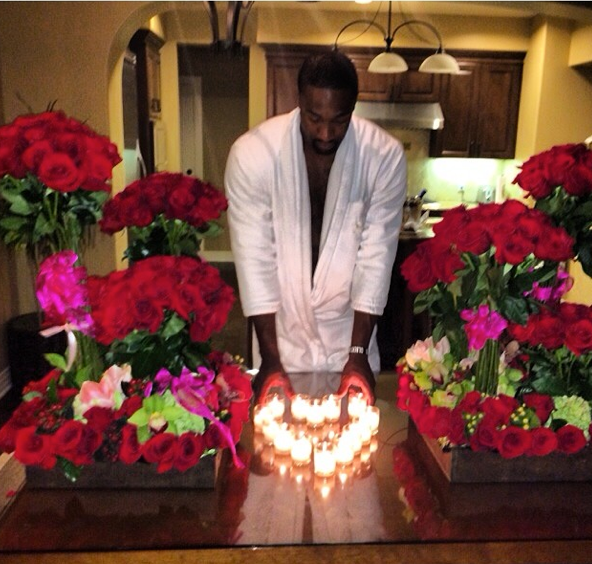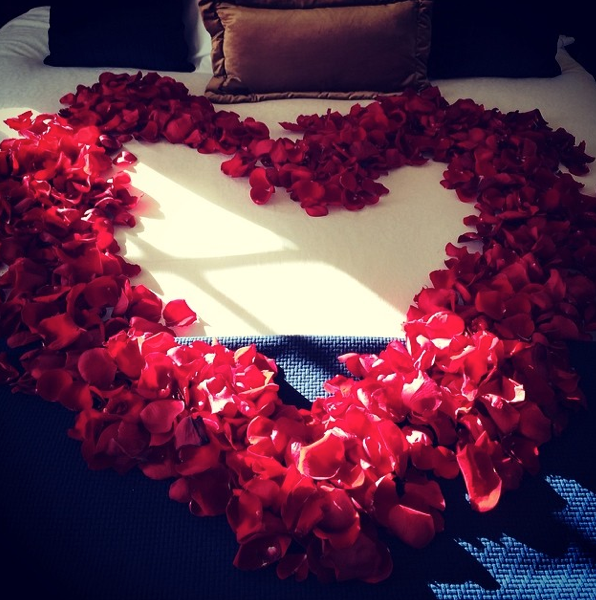 Former "BBW: LA" star Laura Govan got her man Gilbert Arenas to cover their dinner table with 500 roses and candles. And it looks like a private chef was hired to cook. Laura gushed: "Woke up 2 this ... 500[roses] @gilbertarenas0 #OurAllStarValentineWeekend #13yrsInNHeStillKeepsItFresh #Humbled #Thankful #Greatful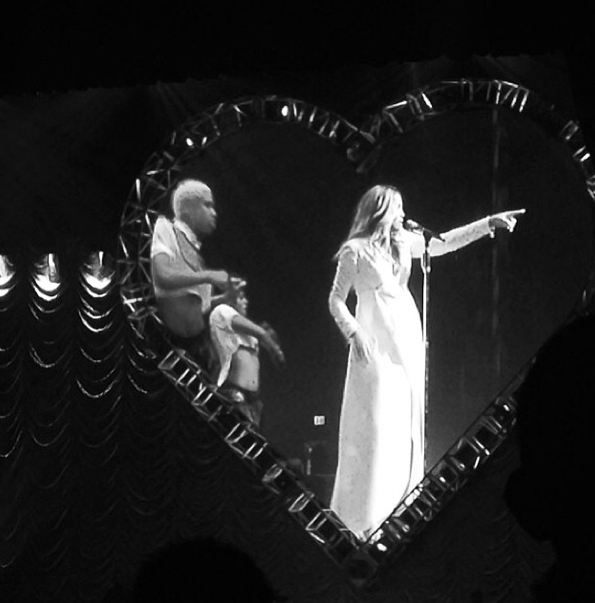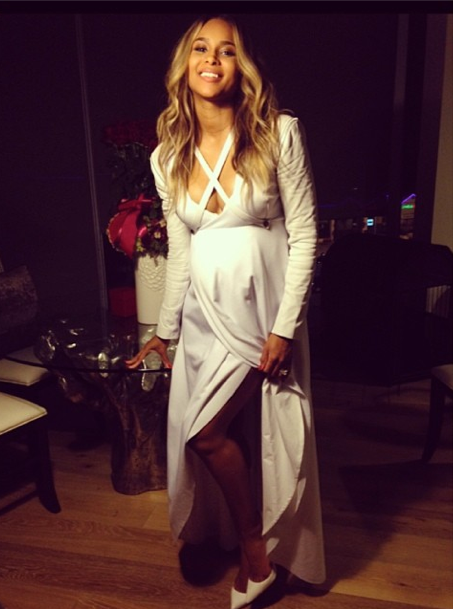 A very pregnant Ciara rocked the stage in Baltimore at Power 106's concert.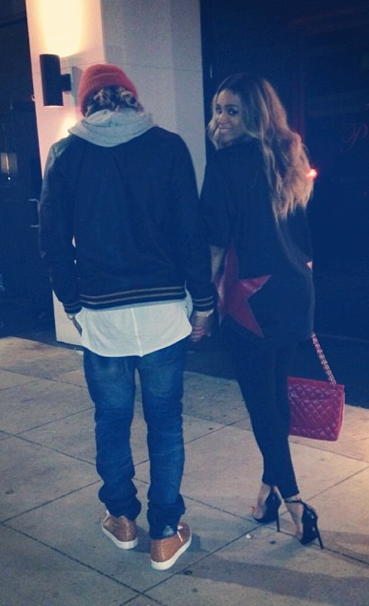 But her fiance Future was right by her side as they celebrated their last V-Day as just a twosome (plus his other kids).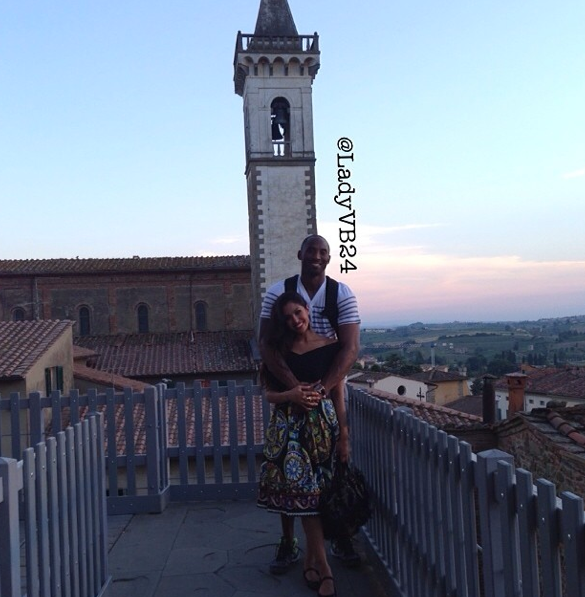 Kobe Bryant is injured and won't be at the All-Star festivities this year. So he decided to take his wife Vanessa away to Catalina for V-Day weekend instead. Sweet!
Jennifer Hudson and fiance David Otunga spent the night partying with each other, away from their baby boy David, Jr.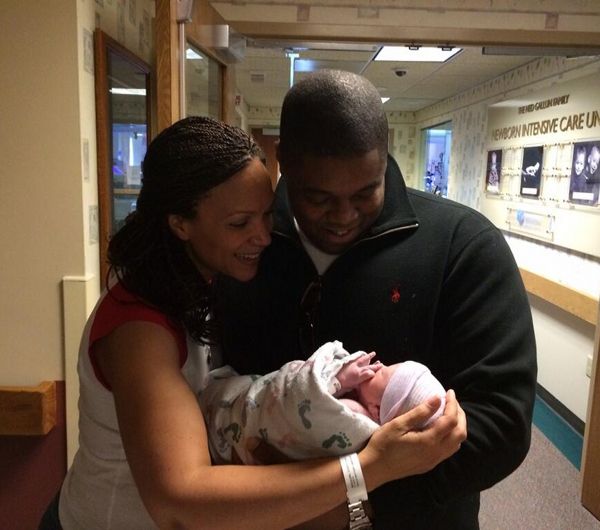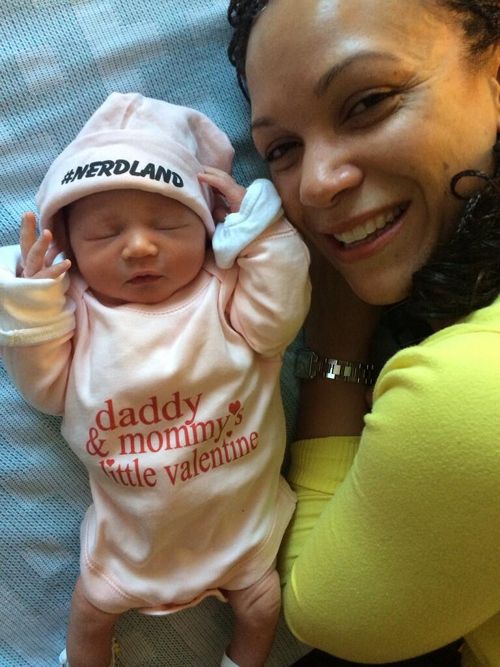 And MSNBC talk show host Melissa Harris-Perry and her husband James Perry welcomed the cutest Valentine's gift into the world. They have a new baby girl and Melissa gushed:
Best Valentine Ever! @JamesHPerry and I welcomed our daughter yesterday! #TinyNerdinNerdland
No word on if the baby girl arrived via adoption or surrogacy, as Melissa revealed her hysterectomy journey years ago. But baby girl's parents appear overwhelmed with love and happiness either way.
UPDATE: MHP has written an article detailing her successful but eventful surrogacy road.
Happy Valentine's Day lovers!
Phtoos: Instagam/Pacific Coast News