LUNCH DATE: Dwyane Wade & Gabrielle Union Spotted Lunching In Miami + "Being Mary Jane" Finale Nabs 5.8 Million Viewers!
Feb 26 | by _YBF
Miami Heat star Dwyane Wade and his fiancée, "Being Mary Jane" star Gabrielle Union, were spotted having lunch today in Miami. Check out the pics of the couple and chime in on your reaction to "BMJ"'s finale episodes inside…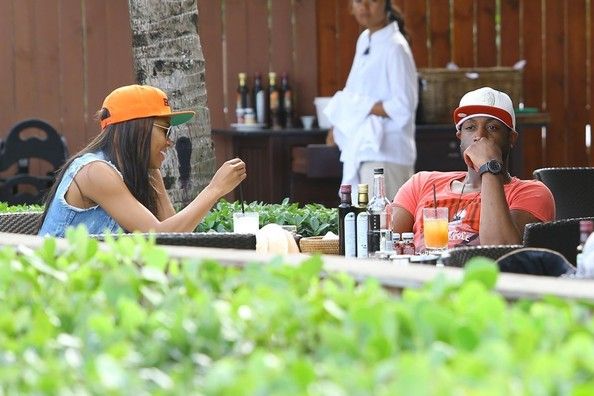 Ms. "Being Mary Jane" was spotted out to lunch with her husband-to-be, Miami Heat baller Dwyane Wade, earlier today at a restaurant on Miami Beach.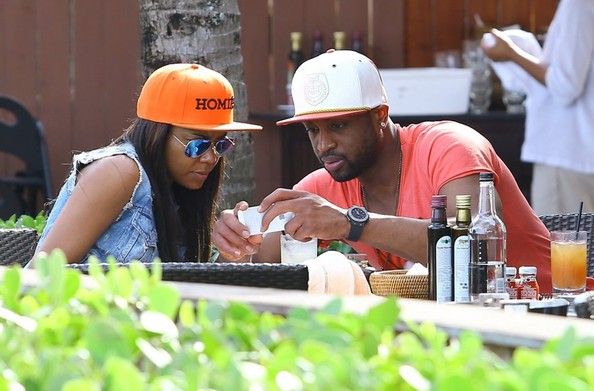 The couple seemed to be really interested in whatever they were watching on D. Wade's iPhone.
Final wedding decisions perhaps? Or maybe the criticisms and praises for last night's "BMJ" finale?
She also flashed that huge ring a few times.
And speaking of Gabby, who looked cute and comfy in shorts and sneakers...
She, D. Wade and some friends got together last night to watch the big season finale. And it was hosted by Adrienne and Chris Bosh. You already know Adrienne wasn't passing up THIS chance to host yet another party.
Gabby posted to her IG, "Happy #BMJFinale !!! Thanks @mrsadriennebosh @chrisbosh for hosting us tonight & lettin us raid the snack cabinet (as usual w/ @telltell_heart ) and the awesome Mexican feast @Che ftwill prepared! Thanks to my Heat ladies @hbattier @faithstyleuncut @iamddj @aprilbellephotos... Awesome bottle btw #teambattier"

"Being Mary Jane's" two-hour finale premiere was a HUGE hit last night. It is now this season's #1 new Drama Series on cable among adults 18-49, attracting more than 5.8 million viewers.
Not only did "BMJ" take over cable television last night, it also captivated audiences on social media with Twitter seeing 210,000 tweets during the finale (a 179% increase in tweets from the previous episode). Sheesh!
So, the top 5 weeknight drama series has been picked up for a 2nd season continuing to follow Mary Jane's antics.
Now...were we the only ones confused by the events that took place in last night's finale? Many folks think it was all over the place, yet still pretty jaw-drop worthy. And when will Mary Jane actually LEARN from her mistakes? MJ needs to smarten up and quit all the basic-try, right?
Thoughts?
Photos: FameFlynet Pictures/Gabrielle Union's IG/INF