Pharrell ADMITS In GQ He Wanted To Be Like Jay Z & Diddy + New Music From Diddy ft. Rick Ross "Big Homie"
Feb 27 | by _YBF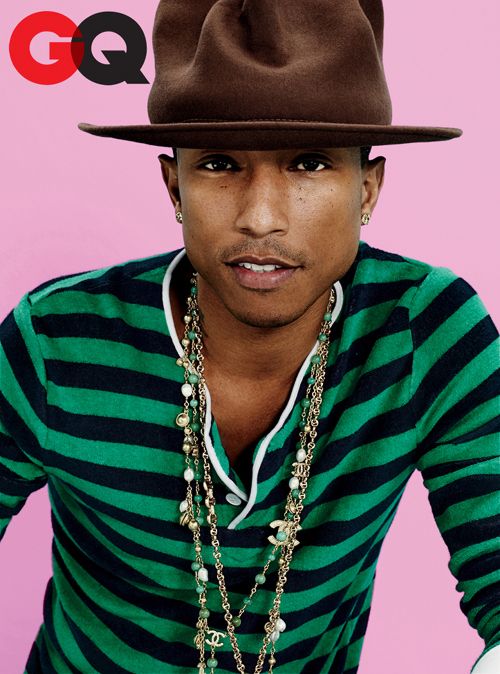 Pharrell revealed how he made music to imitate Jay Z and Diddy while Diddy released some new music featuring Rick Ross. Find out what P had to say and listen to Diddy's new track inside…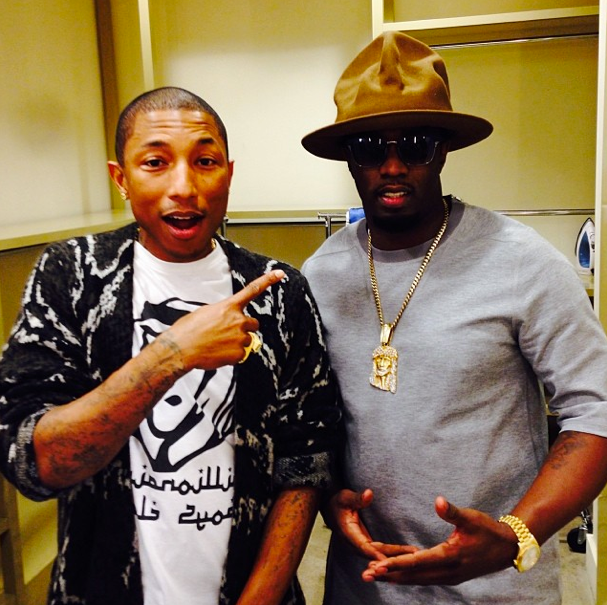 GQ sat down with "Happy" creator Pharrell Williams to discuss his second solo album G I R L and how this album has more meaning than his previous work. He talked about success being a lot to handle and how the money, cars and women got to his head.
On his first solo album In My Mind:
"I wrote those songs out of ego. Talking about the money I was making and the by-products of living that lifestyle. What was good about that? What'd you get out of it? There was no purpose. I was so under the wrong impression at that time."

"The money was too loud. The success was too much. The girls were too beautiful. The jewelry was too shiny. The cars were too fast. The houses were too big. It's like not knowing how to swim and being thrown in the ocean for the first time. Everything is just too crazy. You're like, flailing and kicking and whatever, and you know what happens, don't you? You sink. My spirit sank. I just felt like, 'Fuck, what am I doing?' "
On him creating music to be like Jay Z & Diddy:
"That was just bragging. I wanted to be like Jay. I wanted to be like Puff. Those are their paths. I got my own path. But I didn't know what my path was. I knew that I was meant to do something different. I knew that I needed to inject purpose in my music."
Pharrell recently spoke with TheYBF.com to address the controversy surrounding the lack of black women being used on his album cover. He revealed he DOES have a black woman on his album cover and that it's unfortunate that it's 2014 and we're still stuck on the race topic.
In other music news…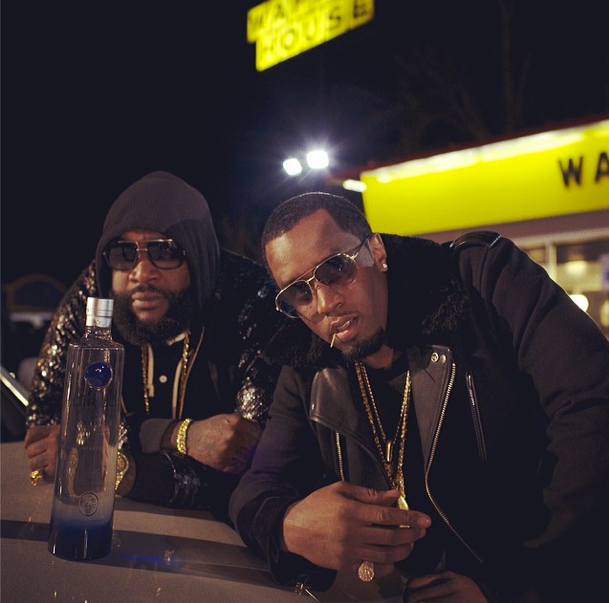 Diddy just dropped a new single called "Big Homie," which is actually his first single released in nearly 4 years.
Diddy and Rick Ross teamed up for the new track where they both brag about being the "big homie" calling all the shots. Sounding a lot like Chuck Smith from "RHOA" right?
Mr. Ciroc is also co-executive producing Rick Ross' delayed sixth-solo album Mastermind and he's also been hinting at a new project titled MMM.
Listen to Diddy & Rick Ross rap about being bosses below:
You feelin' it?
Photos: Pharrell's IG/ReVolt's IG/Paola Kudacki/GQ