Bobbi Kris -- I'm 21 Now...And Got (Some Of) My Inheritance Money!
Mar 06 | by Natasha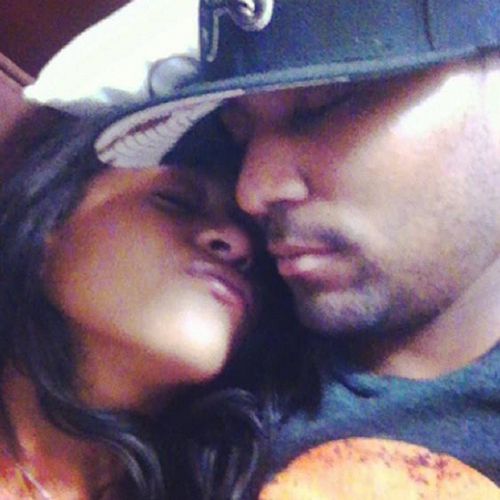 Bobbi Kristina (Houston) Brown Gordon turned 21 this past Tuesday. And she's allegedly celebrating by spending some of her new inheritance money on spending some extended time in L.A. with Nick Gordon...and by keeping it very mouthy on Twitter.
Deets inside...
Now that Bobbi Kris is 21, she allegedly gets $2 million of her full $20 million inheritance from her mother's estate, according to previous reports. And a source close to the Houston family tells us that her expanded bank account is to blame for her and Nick Gordon's recent actions, at least in part.
Even though the fight between Nick and Gary Michael Houston happened back in December, it seems odd that Nick publicized it himself just this week. And used some pretty strong words against the very Houston family whom he's spent many years with.
Our source tells us, it's almost as if the two feel like they can do whatever they want...now that BK's got at least some of her money. And that money is now THEIR money...since BK and Nick coincidentally got married recently.
These recent tweets from Nick appear to have a bit of hostility behind them...or is he now feeling empowered?
"@nickdgordon: Shit. Fuck. Hot Dam I'm the mutha fuckin shit" Amen my darling LOVE ! Bahahahahah fuck all dat!

— Bobbi Kristina H.G. (@REALbkBrown) March 6, 2014
" Seems like motha fuckaaas should be shutting the hell up && enjoy the show.." #NiggaWeMadeit! #DannyMcbride. @nickdgordon inspiration!

— Bobbi Kristina H.G. (@REALbkBrown) March 6, 2014
Me and @REALbkBrown will be together forever there is no splitting up. We've been through it all.

— Nick Gordon (@nickdgordon) March 6, 2014
Meanwhile, Nick praised his wife with this salute today, which Bobbi Kris happily RT'd:
I gotta bad bitch @REALbkBrown pic.twitter.com/vPMjNiwXq4

— Nick Gordon (@nickdgordon) March 6, 2014
And she showed off a b-day present from him this week as well:
Thank you all for my birthday wishes !! @nickdgordon I love you more then you'll ever know! Always nxt 2U:) #B&C pic.twitter.com/LWcjIT1a3d

— Bobbi Kristina H.G. (@REALbkBrown) March 5, 2014
Photo: Bobbi's IG