"R&B Divas: LA" Star Lil Mo & Husband Phillip Bryant SPLIT...And She's Already Got A New Man!
Mar 07 | by _YBF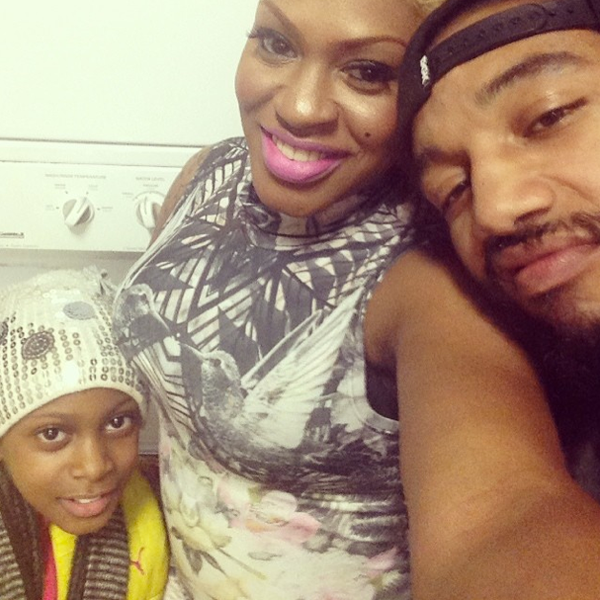 Did Lil Mo and her husband Phillip Bryant call it quits? Our VERY credible source gave us an emphatic "Yes!". Check the deets inside…
We were tipped off that "R&B Diva" Lil Mo and her gospel singing husband Phillip Bryant allegedly called it quits. And now, our sources very close to the "R&B Divas: LA" star have confirmed. We're told Mo and Phillip have indeed split, and she didn't even allow him to film the new season of the show, which started taping this past December!
We're also told she has already moved on with professional boxer Karl Dargan from Philly. He's best known for winning the gold medal at the 2007 Pan Am Games in the Men's Light Welterweight division.
Mo posted the picture above of her, one of her daughters and her "alleged" guy saying thanking him for all his help:
Happy 9th BIRTHDAY to GODISS-LOVE!! Wow. Time flies. But the way iLove YOU will never change. I cannot believe you are MY bABY!! Thank YOU @dynamiteko for not only help me surprise @4evananasmom but GOTTI was so shocked to see MOMMY she stood still the whole night. and facetimeD me after the party to make sure IT was real!!!! My gymnastics Barbie iLIVE for YOU!! My tiny lil fighter. She will TURN up and fight for what is right. IN a second. I love that about her FEARLESS!!!!!! My lor money magnet. She is honor roll and stay with a COIN!!
Mo seems to have addressed her split and new love life on Instagram saying: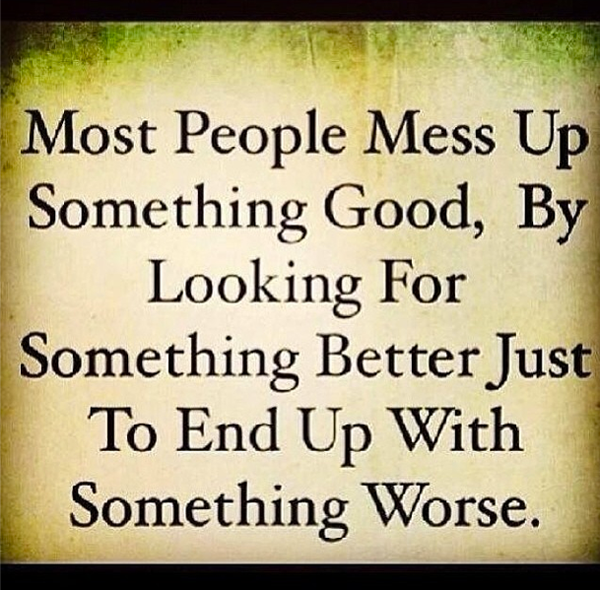 it's so many people misguiding and misleading grown folks to believe they can take them to the next level. When TBH they don't exist outside of their own circle. Please be mindful OF ALL those you associate with. They may not be who they claim they are. Hence they are looking to suck the life out of you and take your talent for granted and you for advantage. Have a blessed one yo!!
Hmmm...
Our sources confirm that not only are these two indeed dating, but we're going to see the entire situation unfold when the new season airs in a few months.
Lil Mo posts dude's picture...A LOT...with no sign of her husband. She often thanks Karl for helping her with planning a party for her friend/stylist and for helping her Facetime with her kids: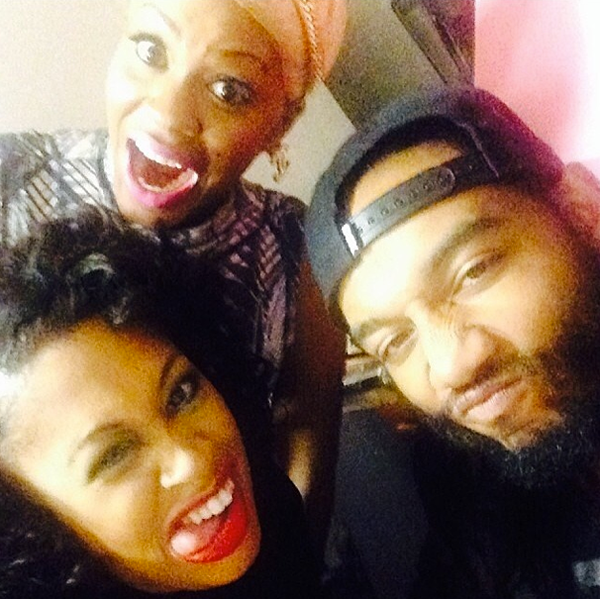 Well....
Oh, and she recently had a message for "gospel singers" that have yet to be exposed:

Hmmm…was that a subtweet to her husband? He IS a gospel singer.
We reached out to Lil Mo about the situation, and have not yet received a response.
We'll be twiddling our thumbs till this spring...
Photos: Lil Mo's IG