CUTIES IN AUSSIE LAND: Pharrell & Kevin Hart Meet Up Down Under During Promo Tours
Mar 07 | by _YBF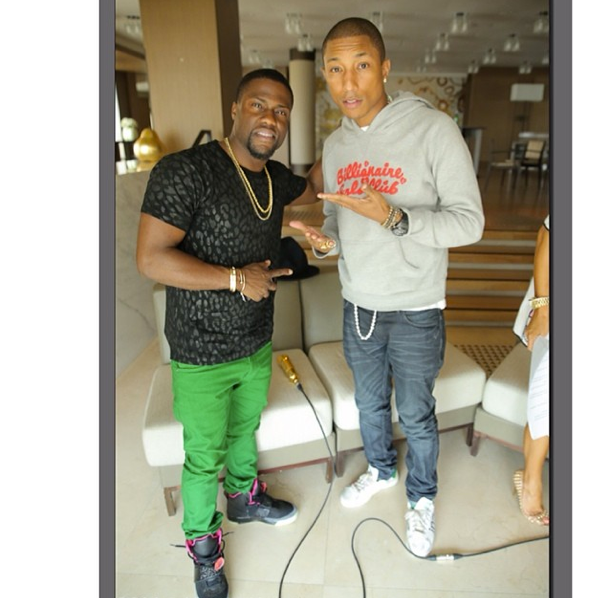 Pharrell and Kevin Hart go down under to promote their new projects G I R L and "Ride Along." Check out how the two had some fun when you go inside…
"Happy" singer and super producer Pharrell was spotted down under this week and was spotted doing some promo with Kevin Hart after hitting up an exclusive restaurant in Sydney, Australia.
Skateboard P hit up the Icebergs Dining Room and Bar at Bondi this week but seemed to have not read the memo on what is proper attire for the upscale eatery. He was rather casual for dinner at such a swanky restaurant, but P can do that!
He's set to perform this Saturday at the Future Music Festival in Sydney.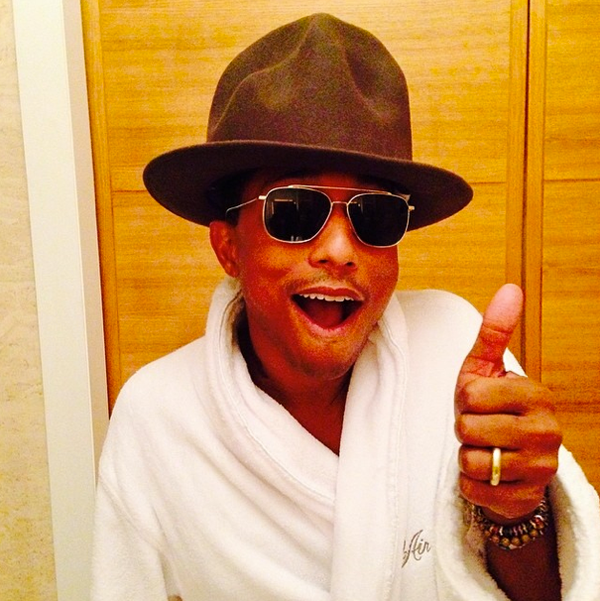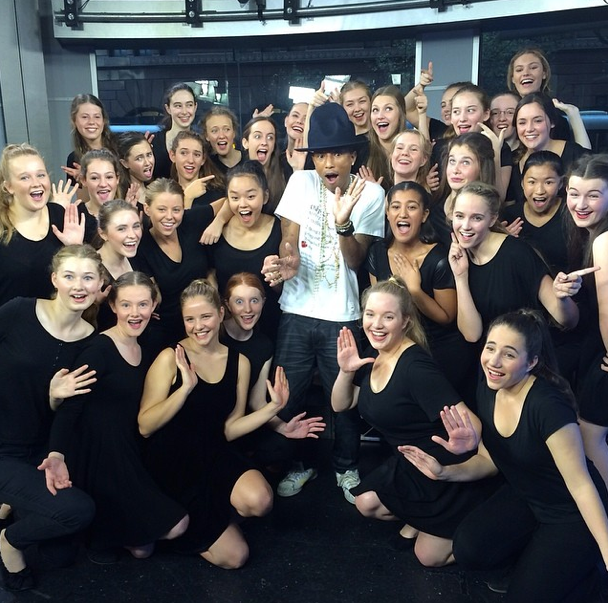 Yesterday, Pharrell met Australian politician, Bob Katter who is also famous for wearing his trademark Akubra hat. The iconic politician presented Pharrell with one of his trademark hats.
Check the video below:
Ha! Pharrell looked so confused.
Later on...
Pharrell and funnyman Kevin Hart (who was nominated for two MTV Video Awards) linked up for an interview with Kyle And Jackie O.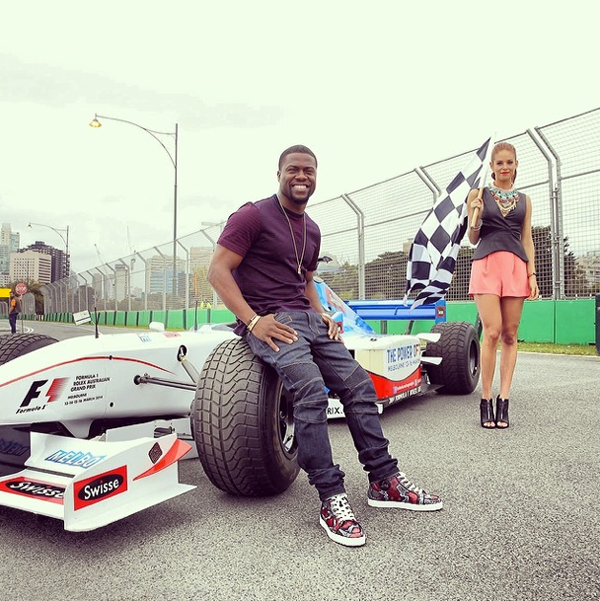 Kevin, who's in town to promote Ride Along, and his girlfriend Eniko have been in Australia for a few days and decided to kick back in Melbourne first, then headed to Sydney.
Apparently, no one told Kevin it's hot this time of year in Australia because he Instagram'd:
LOVING MELBOURNE ALREADY.... #NobodyToldMeiTWasSummerTimeHere #iOnlyBoughtWinterClothesWithMe #ridealonginternationalrelease #InternationalGrind #Focused #Motivation #AboutLastNight #NowPlaying
Kev also hit up Formula 1 track in Melbourne but was too scared to drive the race car.
Visited the Formula 1 track in Melbourne "Albert Park" .....I got in the car & immediately got the fuck out. That car scared the shit out of me. My steering wheel came off for no reason at all. I have a different respect for those drivers now lol!!! #internationalgrind #ridealonginternationalrelease #australia #PromotionGrind #aboutlastnight #nowplaying
Ha! This dude...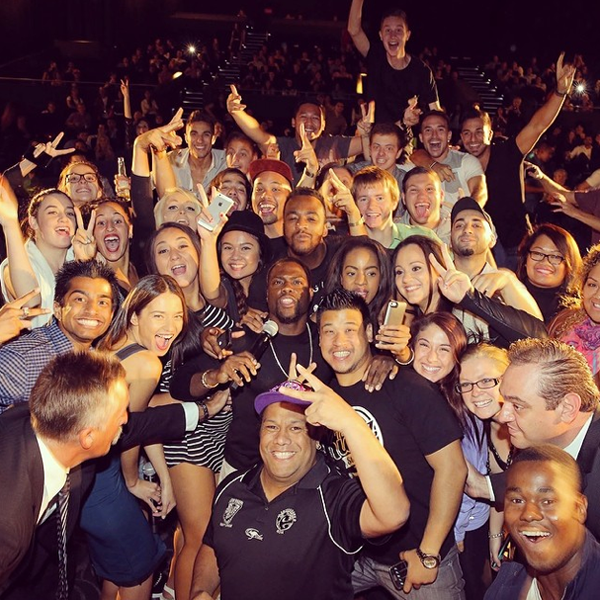 Over in Sydney he held a screening for his movie "Ride Along" for his Australian fans and snapped a photo with them after the show.
I had a special screening of my movie "Ride Along" for my fans last night in Sydney that was crazy...When I come to a country I come hard damn it...."Pause Myself lmfao" we had a fucking blast!!! #ridealonginternationalrelease #iLuvMyFans #RideAlongWithKevin #internationalgrind #aboutlastnight #nowplaying #workhardforwhatyouwant #comedicrockstar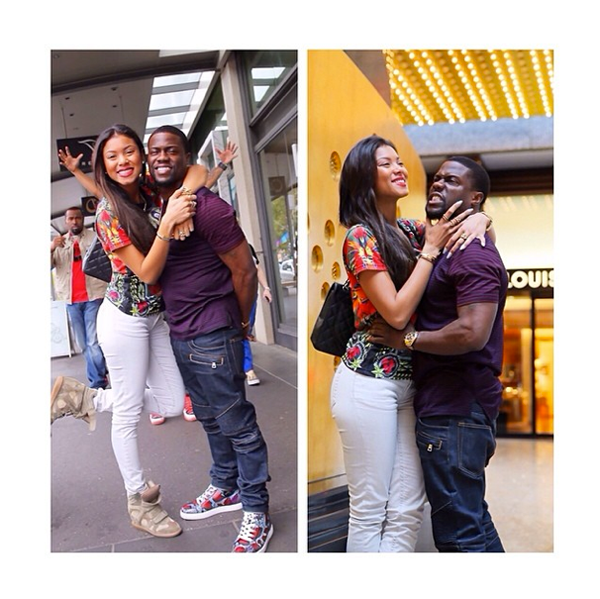 Cute!
The Randomness:
1. President Obama botched the spelling of "Respect" during Aretha Franklin's Women of Soul Tribute. Maybe he was nervous! STORY
Photos: INF/Kevin Hart's IG/Pharrell's IG/Eniko's IG/Kyle And Jackie O's Twitter