PERFORMANCES: Ashanti Performs "I Got It/First Real Love" On "106 & Park", Says She'd Do REALITY TV For A HUGE Paycheck!
Mar 07 | by _YBF
Ashanti appeared on "106 & Park" yesterday to promote Braveheart and hit the stage. Watch the performance and interview inside...
Ashanti stopped by "106 & Park" to promote the release of her Braveheart disc.
She talked to Bow Wow and Keshia Chante about her years in the industry and making the Braveheart disc (which hit the top of the R&B charts on iTunes).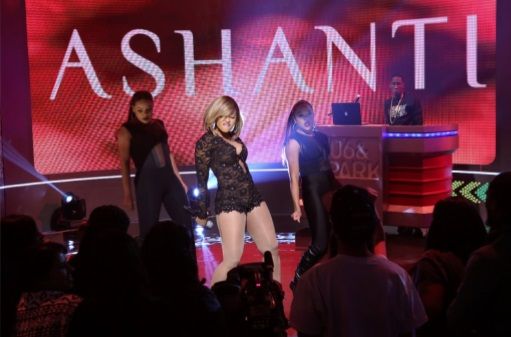 Her next single is "First Real Love" and she'll shoot the video in Jamaica next month.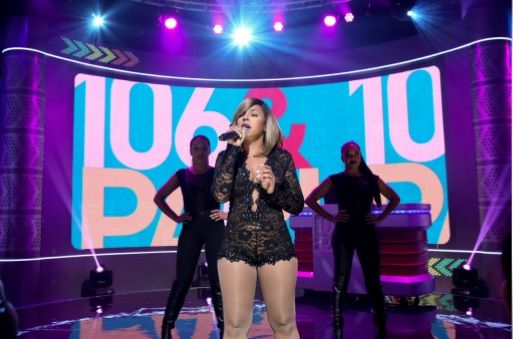 During a recent interview with the HuffPost Black Voices, Ashanti talked about her Hollywood ambitions and did rule out reality tv...for a price.
If I had it my way, it would be all three [film, scripted TV and reality TV]. But in a way that I can control it. I'm not necessarily a candidate for a person to have a camera following me all around every day. But if it's something that I could control what they see and what they don't see, in certain aspects, then that's different.

It's crazy, because I was approached years ago to do a reality show and I was like, "WHAT!? Never!" But now, they're coming out with these eight-figure deals, we may have to revisit that.
Watch Ashanti discuss courage and having a "braveheart":
Watch her "106 & Park" performance here:
She's improving....
The Randomness:
1. Former NFL star Darren Sharper allegedly admitted, to witnesses, to having "non-consenual" sex in New Orleans with two women. Story.
2. T-Pain admits to depression and sadness after rap peers criticized and mocked his work. Story.
Photos via BET