SURPRISE: Kanye West & Big Sean Get "Sanctified" With Rick Ross On 'Arsenio'
Mar 07 | by _YBF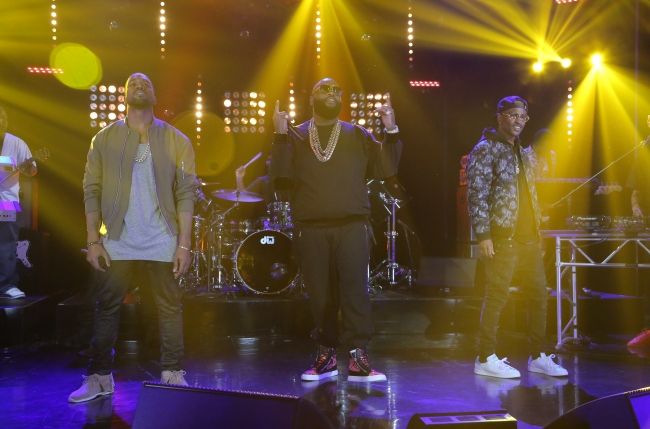 Kanye West and Big Sean made a surprise appearance on "Arsenio" alongside Rick Ross for his "Sanctified" performance. Go to "church" with the club-banger inside....
Rick Ross brought "church" to the stage last night with his new single "Sanctified" and surprise appearances from Kanye West and Big Sean. The trio appear on Rick's new album Mastermind (in stores now).
While NBC's Jimmy Fallon is getting all the attention over on the "Tonight Show", it's worth nothing that Arsenio is also on a roll. Prince dropped by this week and took over the whole show. And he's already been renewed for a second season thanks to stellar ratings. Welcome back Arsenio!
Get "Sanctified" below: