RUMOR CONTROL: Toya Wright DENIES Atlanta Home Shared With Memphitz Is In FORECLOSURE, But Is Another Home Up For Short Sale?!
Mar 11 | by _YBF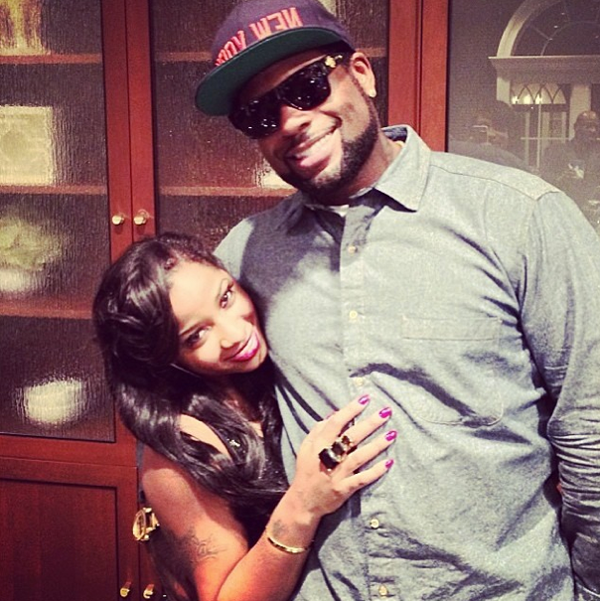 Toya Wright has responded to reports that her Atlanta home she shares with her husband Memphitz is currently in foreclosure. Find out what she had to say inside, and what we found out ourselves…
There is a report circulating alleging that Toya Wright and her husband Memphitz's Atlanta home is currently facing foreclosure. That rumor, unsurprisingly, appears to be false.
Toya got wind of the news and took to her Twitter to deny the reports saying:

But where there's smoke....there's fire.
After Toya's response, we did a little digging and found out that a separate house they possibly shared in Fulton County is on the market to be sold. And Memphitz is listed as the current owner of that home.
(CLICK DOCUMENTS ABOVE FOR FULL SIZE)
We reached out to the real estate agent who listed the property, and we're told the owner defaulted on their mortgage and the home went into pre-foreclosure. The owner then chose to put the house up for short sale as an alternative. It was confirmed that said home is not being occupied by the owner.
According to public records, Memphitz is the last listed owner and he purchased the 6-bedroom/5-bathroom home in September 2006 for $553,000. The house is currently listed as "pending sale" for $365,000, which means the buyer and seller have entered into a contract and are working on finalizing the details. The deal should be competed by the 27th of this month.
That Atlanta home is currently being occupied, but NOT by the owner. So it appears the home that is under short sale, is not Memphitz and Toya's primary residence. But Memphitz is listed as the most current owner.
It's unclear as to how the home ended up facing foreclosure. It's also unclear if Memphitz is the sole person responsible for making sure the mortgage is paid.