CHICKS ROCK MENSWEAR: Rita Ora & Alicia Keys Hit The Streets Of NYC
Mar 13 | by _YBF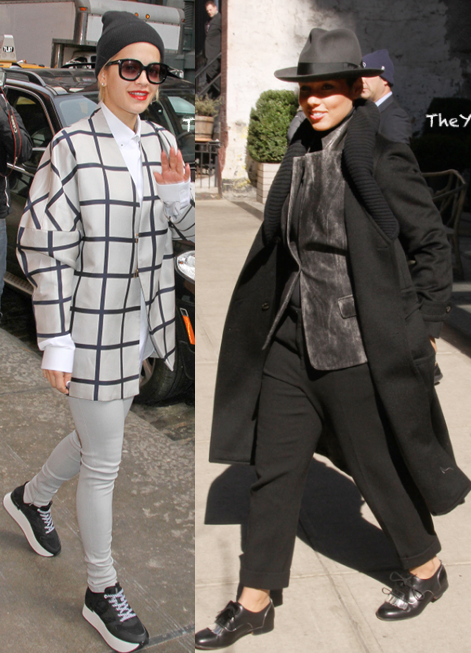 Rita Ora and Alicia Keys got their "Annie Hall" on as they strolled through NYC in blazers and fedoras. See the candids inside....
Alicia Keys stepped out in a blazer, fedora and black trench coat during a stroll through NYC today. We love the way Alicia put a feminine touch on this otherwise masculine look.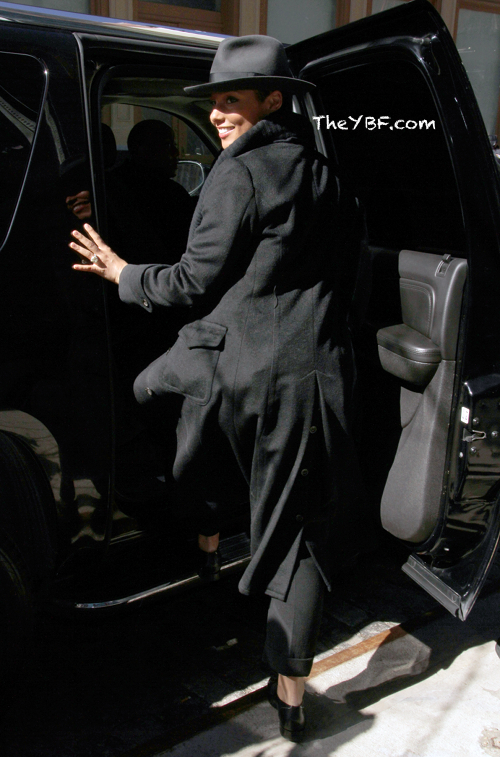 In recent press release, Alicia revealed that she's teamed up with Kendrick Lamar and Pharrell for a new song on the Spiderman 2 soundtrack called "It's On Again." She said,
"I'm very excited to be a part of such a powerful collaboration with Kendrick Lamar, Pharrell Williams and Hans Zimmer. This is the next chapter in the 'Spider-Man' legacy and we really feel 'It's On Again' captures the experience, the story -- and most importantly -- the meaning behind the film, which is that we all have the potential to be extraordinary. There's a little bit of a super hero in all of us."
Chick knows how to make her menswear chic.
Also in NYC....
Singer Rita Ora was also spotted on the streets of Manhattan looking stylish in a pair of grey leggings and a window-paneled oversized blazer. The oversized mens coat look is popular for the season: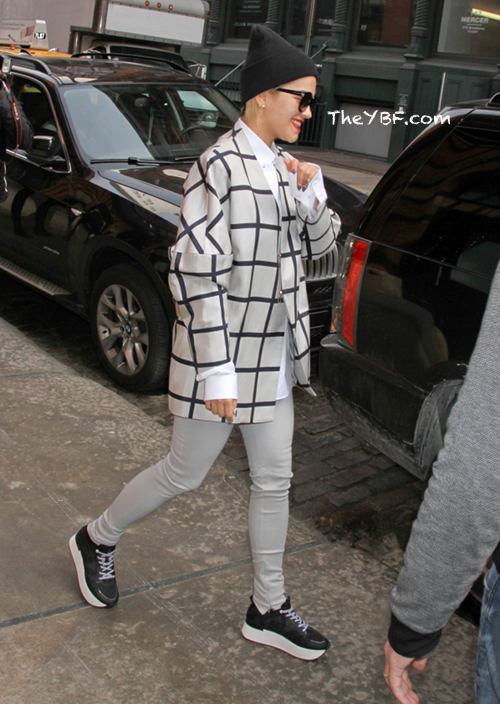 The British singer also recently announced a new make-up line with cosmetics giant Rimmel. "I love make-up. It exaggerates what's great about you and can totally pick up your whole face if you're having an off-day."
You feeling their looks?
Photos via INF