OH BABY (BOY): Ciara & Future's Beverly Hills Baby Shower With LaLa, Kim & More
Mar 23 | by Natasha
Saturday was mommy-to-be Ciara's big day! The day where she gets a boatload of fabulous gifts and an extra fabulous Beverly Hills baby shower. Check out pics of CiCi, her besties LaLa and Kim K., and her fiancè Future celebrating inside...and that blue cake.
Fresh-faced Ciara was absolutely glowing in a burgundy and white Naeem Khan caftan at her big baby shower Saturday afternoon in Beverly Hills. Her besties LaLa Anthony & Kim Kardashian were front and center for the festive occasion.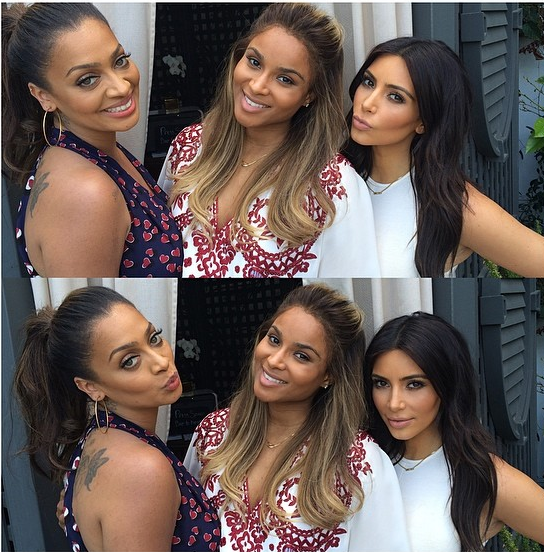 Ciara went on about her girls saying:
CKL:). It's So Cool 2 Look At Our Pics Over The Years and Reflect On Our Journeys As Women! The Journeys Have Been Great!! Nothing Like Hanging 2Gether on The Days That Count The Most. Friends For Life. Love You @LaLa. @kimkardashian. XXX!!
The "Promise" singer showed up looking gorge, happy and carefree: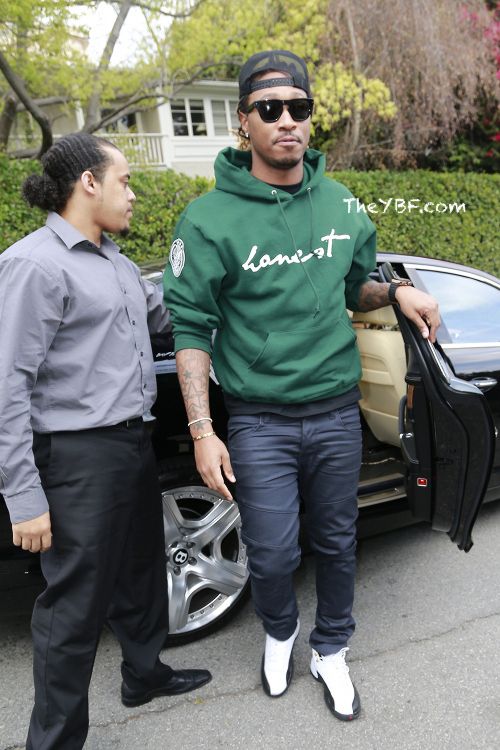 And her fiancè and baby's father rapper Nayvadius "Future" Cash showed up for the big day as well, showing off his C tattoo.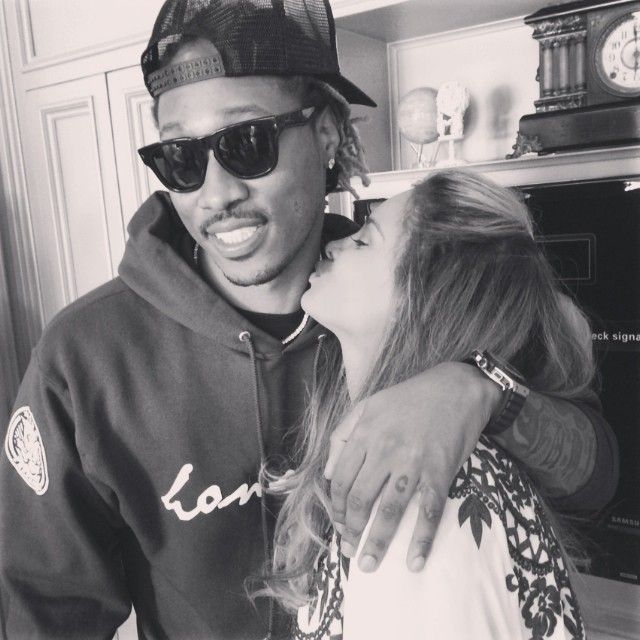 CiCi gushed about her boo saying:
This Man Right Here!:)..... #TodayWasAnotherOneOfTheSweetestDaysEver! Surrounded By Nothing But Love! GoodNight:)
Well isn't that sweet.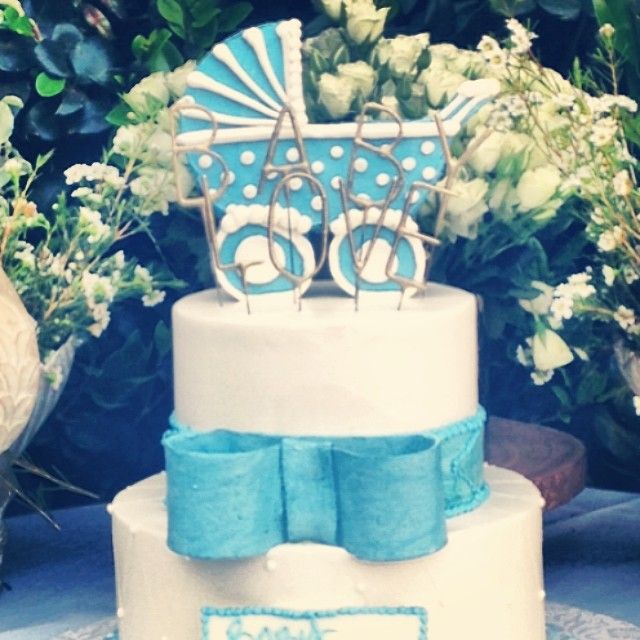 And about that cake....looks like it's definitely a boy, even though Future tried to cover up spilling the beans a few weeks ago.
Ci posed it up at the outdoor celebration with La, her mom & Future's mom, and Kris Jenner who you already know was all up in the mix: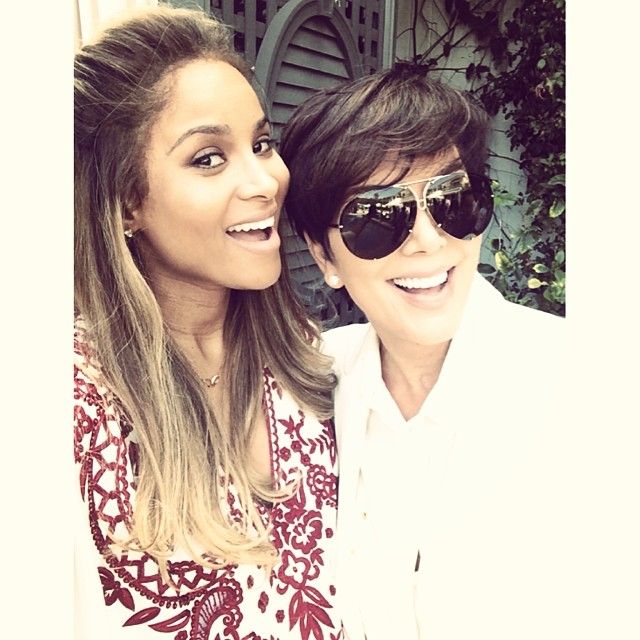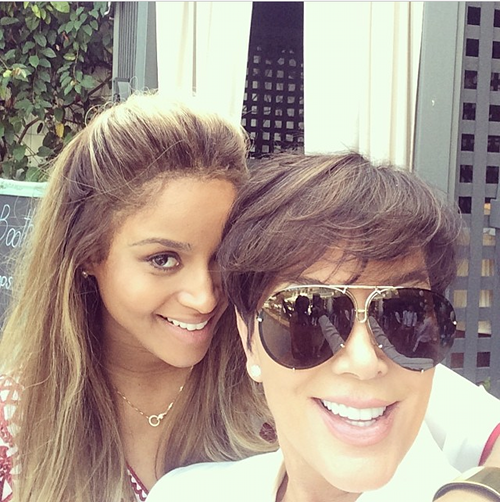 And look what Baby Cash already has in his arsenal: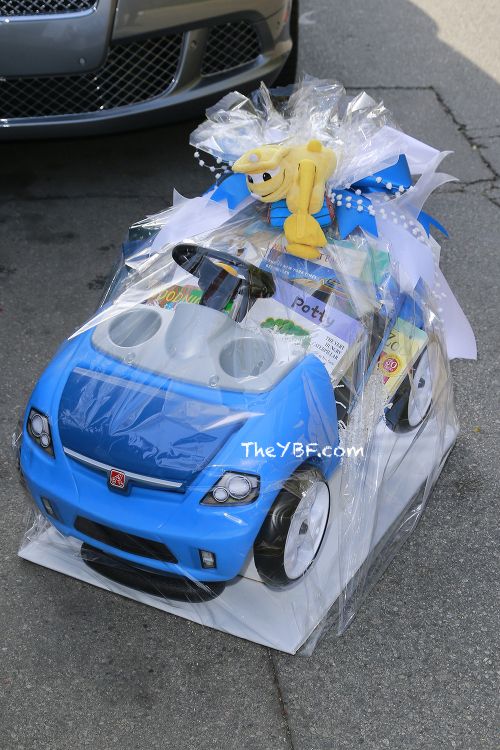 And the mom-to-be was spotted leaving the party looking fab: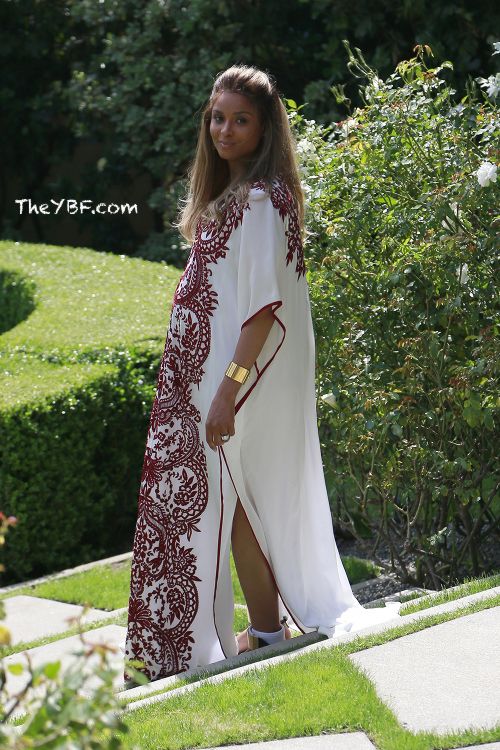 Congrats Ciara!
Photos: PCN/Splash/Kim's IG/Ciara's IG/LaLa's IG/Kris' IG