REUNION BRAWL! Porsha & Kenya Moore Reportedly SCRAP At The "RHOA" Taping?!
Mar 27 | by Natasha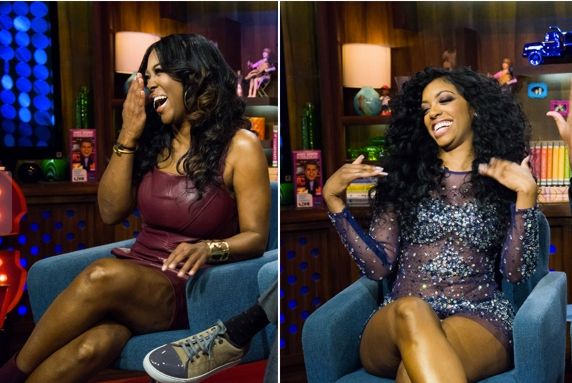 The "Real Housewives of Atlanta" filmed their reunion show today....and reports are pouring in that a brawl went down. Like, a serious physical DRAGGING and beat down occurred. And it was between the two princesses of the show: Porsha Williams and Kenya Moore.
Deets inside...
It was only a mater of time before Porsha put aside her goody-two-shoes-sweet-innocent persona and let her arch nemesis on the show HAVE it. You can tell that ever since that Mexico trip she's been ITCHING to get at Kenya.
So it's no surprise reports are confirming that is was little Ms. Porsha who set it OFF on Kenya Moore at Thursday's "RHOA" reunion show taping in Atlanta.
Us Weekly reveals:
"There was a major physical altercation between Porsha and Kenya," an insider tells Us. "To the point that Porsha beat the crap out of Kenya, dragged her across the stage by her hair, and gave her a major beatdown."
Porsha beating the crap out of somebody? Only semi-believable. But throw in the factor of how much she and Kenya obviously cannot STAND each other, and the extra factor of how EXTRA Kenya tends to be on reunion shows....it's a pretty damn plausible story.
We reached out to Kenya for confirmation and are awaiting a response. The reunion show is always combative, but we have a feeling Kenya's side of the story will include her feeling totally unfazed by the situation.
At least the ladies tried to keep it non-physical all season. But it looks like ish boiled over at this reunion, unfortunately. And we're sure Bravo will NOT go out of its way to cut out this fight either.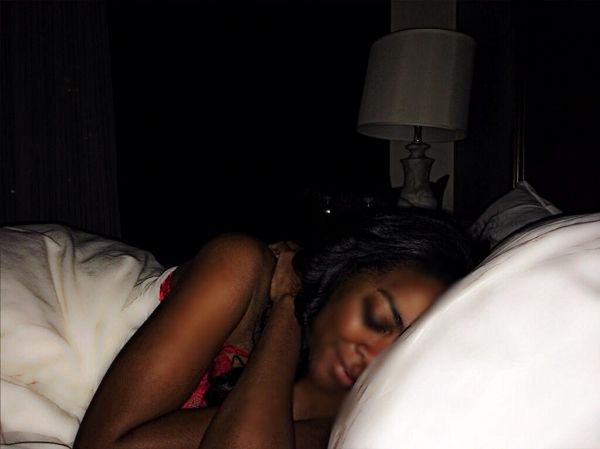 Good night!
Photos: Bravo/Kenya's IG