HOT MAMA: Taraji P. Henson Sexes Up UPSCALE Magazine
Apr 01 | by Natasha
Taraji P. Henson is putting her effortless hotness on full display for the cover of UPSCALE magazine. Check out the tv & movie star inside...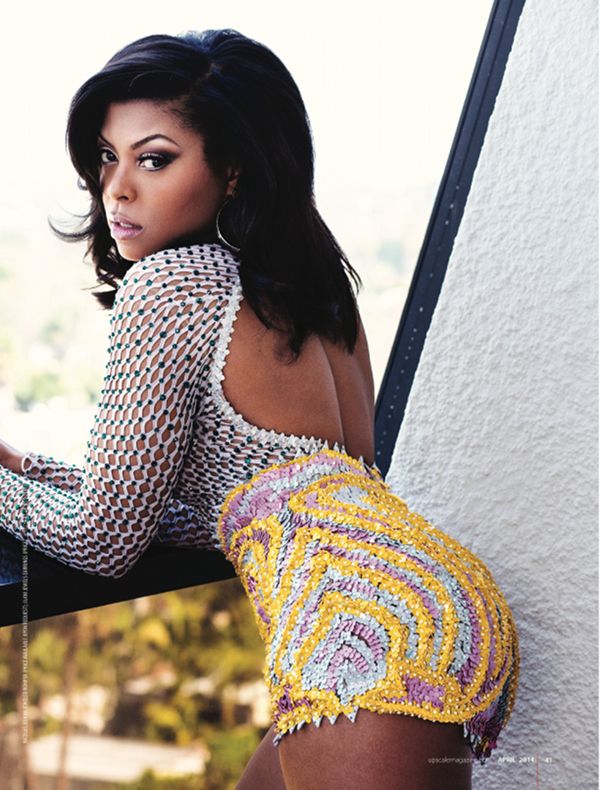 Oh...heeeeey Ms. Henson.
"Person of Interest" turned Think Like A Man Too star Taraji P. Henson is donning colorful beaded mini shorts and a laser cut beaded top for her cover and spread in the April 2014 issue of UPSCALE. Shot in L.A. at the Sofitel Hotel, 43-year-old Taraji, who recently hosted BET's Celebration of Gospel airing April 6th, is keeping it spring sexy for her spread.
The sexy mom of 19-year-old son Marcel talked about what happened after her Oscar nom, her REAL friends and being a black actress in Hollywood:
On what happened after her Oscar nomination and Tyler Perry: "People were like, 'you just get nominated for an Oscar and the first movie you do is a Tyler Perry film?' Well, it's not like Scorsese called me! Tyler was the only call i got the day after the Oscars. And he gave me a quote. Up until then, I had no quote. I was getting paid pennies to do movies. Tyler treated me like a queen."

On staying grounded/friendships: "I've got my road dogs who were with me before all other fame. My best friend in the whole wide world I've known since the seventh grade. My other girlfriend was my roommate at Howard. They are my backbone. They know me. When they see me, they look behind the eyes into my soul to see if I'm really alright."

On the realities of being a black actresses: "It's always a battle for black women; we're totally at the bottom of the totem pole. Look at the white girls. How many times have you seen Amy Adams in a period piece with a great actor like Meryl Streep or Christian Bale? And look at Jennifer Lawrence! Hits out the wazoo! How come we're not nominated every year? Because the scripts and the roles aren't there. It's not rocket science."

On love and dating: "Here's the deal. I'm no spring chicken. I'm not in my 20s dating around. I'm looking for happily ever after. So, once you get clear on what it is you're looking for, the pickings are slim, honey. I've left the whole continent of North America. i'm looking abroad."
She posted a few of her own behind the scenes pics showing off stylish looks from Cavalli and more, all styled by Wouri Vice:
Hot!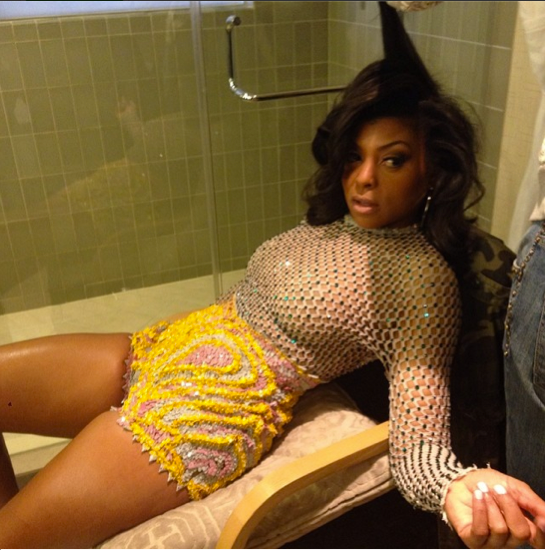 Photos: Taraji's IG/Allen Coley for UPSCALE